Take a thing that is familiar. Set it in a context that is unexpected. See what comes from the juxtaposition. Or take two things that are familiar but unrelated. Familiar separately in separate contexts. And set them together in a juxtaposition to see how they spark.
Sculptured body parts
The other day Mrs SC and I visited Rya skog (Rya forest) to see an exhibition of sculptured body parts. Hands and feet, mostly, some arms and legs. Formed in clay and decorated with spiral patterns. The clay was fired but unglazed; the body parts pale but matte. To see these hands and feet parts displayed among the burgeoning green of spring in Rya skog, this was a fine juxtaposition.
At the vernisage, the artist, Beata Leuthold, spoke of war and hope. Of dismembered bodies from the wars of Europe. Not just Ukraine, now, but all the wars. Herself a child of eastern Germany and the daughter of people for whom war was a real presence. Amid the green of spring, the flowers, the birdsong.
Rya skog
Rya skog itself is a juxtaposition. A nature reserve nearly 100 years old. On swampy ground by the river, surrounded and shielded by industry. The pipes and cisterns of the oil port and the refinery on the one side, the modernist buildings of the city's sewage treatment plant on the other. The smells of sewage and diesel oil contending with the marsh and river air of the forest.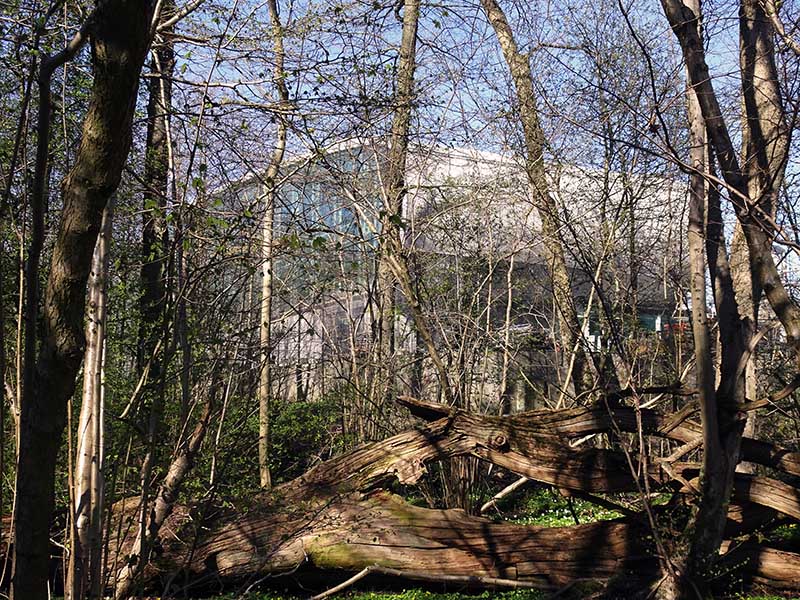 This place of peace, this oasis of undeveloped land, of old oaks and hazel stands, fallen trees and waterways, of banks of green, of moss and leaves, of white anemones, the forest stars, open to the sun. This place was a battlefield once, the sculptor told us. All but hidden now by the trees and the undergrowth. Sunk into the swamp. A fortress here, city defences against the Danes, from 400 years ago.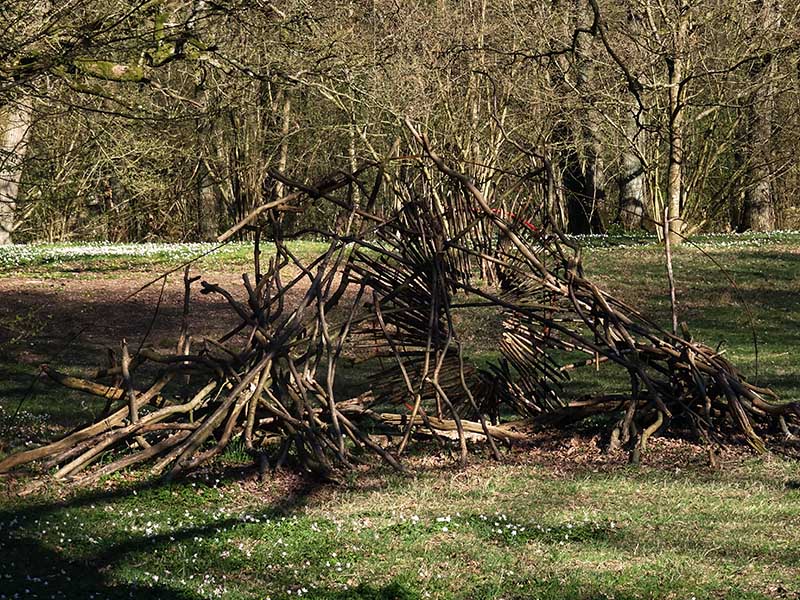 Other artists have been here too. A sculpture woven of hazel wands standing to the side of a hazel glade in the middle of the reserve.
Out of the marsh
Who fought here? Who died? Are these their hands and feet?
Ur träsket – "out of the marsh" – she calls her exhibition. As if the sculpted hands and feet are emerging from the mud, from the waters, from the moss and the decayed wood, under which they have lain buried. But she placed them here herself. She made the clay shapes herself. Her body was the form they came from. Her body, the marsh.
Clay from the earth. She pressed her hands into it, her feet. Forming moulds. And from the moulds creating these hands, these feet. Decorating them and shaping them while the clay was still wet, then firing them. Earth juxtaposed with flame. Body parts made from earth and water, returned to earth and water here, now.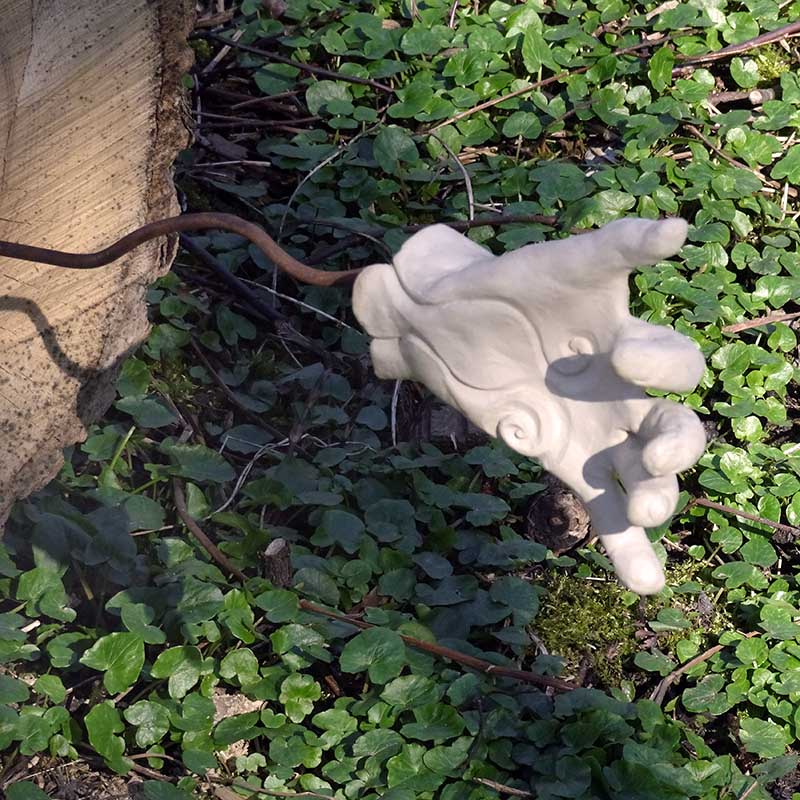 The exhibition organised by Beata Leuthold (Tonart) and promoted by Anna Birgitta Lindgren (Galleri Färjenäs).
---
See more …