This week's photo is a piece of graffiti by Ollio that I originally published on 22nd May 2013. The graffiti itself is dated 2010 – down there in the bottom right-hand corner.
Johnathan Ollio Josefsson, graffiti artist and rug maker (yes, really) – and much more – is a treasured Gothenburg artist. I think I first became aware of his art a couple of years before I took this picture. There was a derelict site close to home on Hisingen that he transformed with another version of this Facebook motif.
Ollio's Facebook
All the versions of Facebook – as far as I'm aware – he made in collaboration with other artists. (The one above with SCEB.) The style isn't really typical. And yet there is always something that reminds me of his other work. The photo here – as you see – was decorating a space between two shop windows on Andra Långgatan.
Here below is another of his pictures, from the graffiti wall at the fleamarket on Första Långgatan. I took this on the same day as the one above.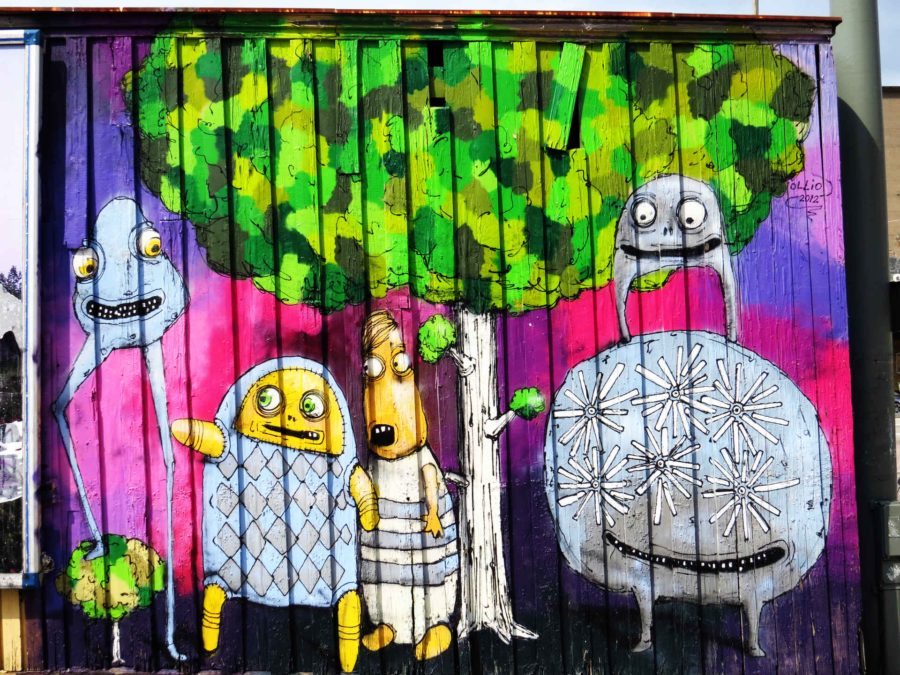 And here is a third piece in black and white from the same shopfront as the first.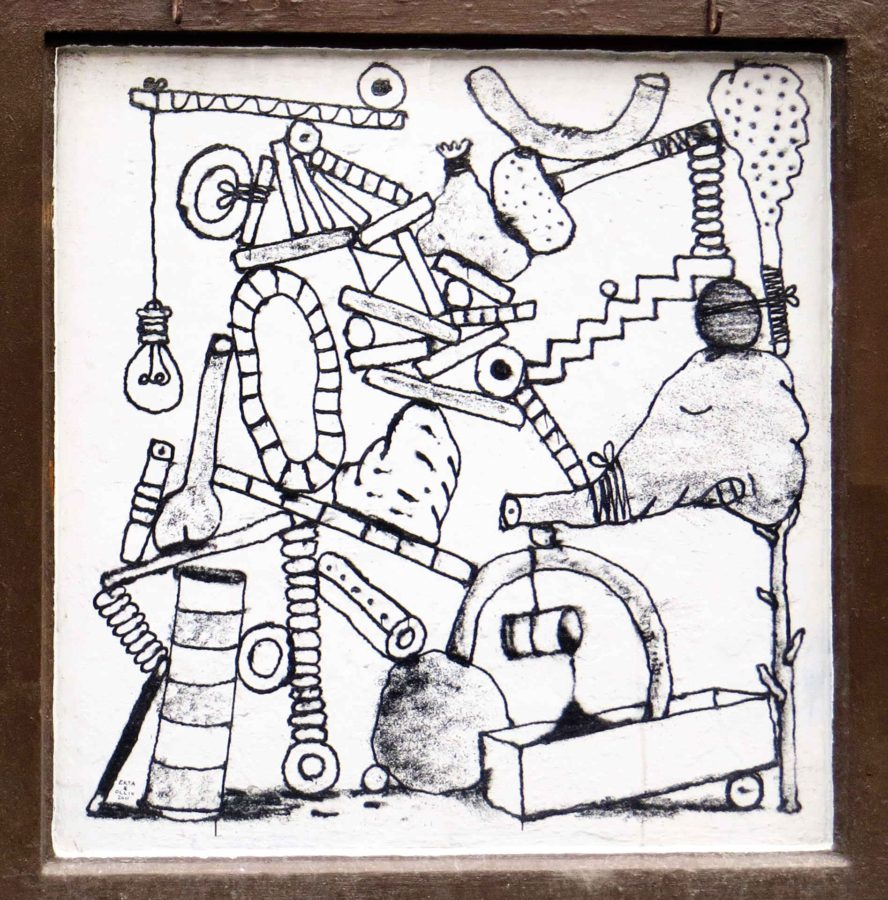 I was reminded of Ollio just recently by seeing one of his latest works (at the Röda Sten Konsthall in fact) shared on Instagram by @mygothenburg. Ollio has his own Instagram account here, and you can see a collection of his art and learn more about him on his Tumbler site here.