Introducing the new AutoMobile with AndeRide technology
Last week the Creative Research and Potentials division of Goggle was proud to unveil their latest mobile project. Moving on from smartphones they have decided it's time to build a "smartcar".
The new vehicle will be fully electronic and there will be no need for a human driver. Although the beta version shown to the press comes with a human interface (a steering wheel and brakes) as required by Californian law, the projected car will have no option for human control – for safety reasons.
"We want to make the experience of traveling in the AutoMobile as safe, seamless and friction free as possible," says April Foley, press officer for CR and P. "Our customers want to be able to move from their homes to their offices, and from work to play, enjoyably cocooned in their favorite Goggle experience."
Where do you want to go today?
Entering the AutoMobile, a gentle voice (male, female or indeterminate – the choice is yours) will remind you to buckle up and ask: Where do you want to go today? You can reply by speaking, or by pointing to your destination on a street map displayed across the windscreen. Or – for the more adventurous – you can let your vehicle choose for you by saying "I feel lucky!"
The on-board computer (running Goggle's trademarked AndeRide operating system) is equipped with sensors. These enable the AutoMobile to access your biometrics, bio-chemical balance, synaptic activity etc. From these it makes an assessment of where you would most like to go. Or perhaps where you need to go. And smoothly takes you there.
The AndeRide is designed to learn all about you. It uses your previous record on-line (logged by Goggle and third party Internet Providers). It also learns from your behavior in the AutoMobile when you have not trusted to "luck". After just a week's use, Goggle CR and P claim the AndeRide will have a 97% chance of identifying the perfect place for you to travel for the mood you have when you take your seat.
The Freedom Experience
The AutoMobile will be available in two versions. The Golden Freedom Experience, and the Platinum Freedom Experience.
Both versions give you the freedom to travel unhampered. You will not need to plan a route, steer or be concerned about the potentially erratic behavior of other drivers. To occupy yourself while traveling, the Golden Freedom Experience will project information and promotional advertising on the semi-transparent window-glass all around. You won't miss a single opportunity to learn about the districts you are passing through. Nor will you miss the great sales, budget offers and pop-up competitions with fantastic prizes offered by retailers and corporations with sidewalk frontages along the streets as you pass.
The Platinum Freedom Edition – at a more upmarket price – offers you the unique Clear Window™ option of switching off ads and information layers for hassle free viewing. Or why not take in a movie as you ride?
Click for CRaP!
The AutoMobile is not yet available for sale, but you can already subscribe on-line. Just login to your Goggle+ dashboard and click on the new "I want CRaP" button. It's in the top right hand corner of your screen.
Don't delay – click CRaP today!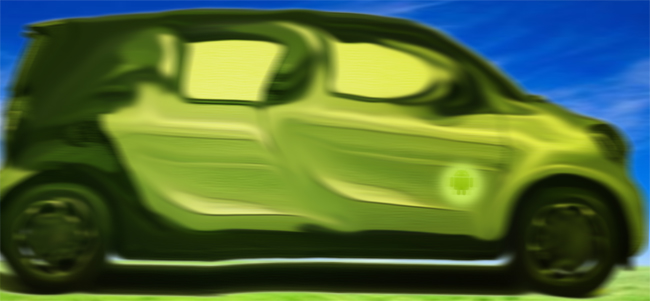 ---
This article was written for the #Blogg52 challenge.