I just got back from London where my wife and I spent two very full weeks. This was the first photo I took while I was there. The idea of a pigeon dressing up as a parrot for the carnival tickled my fancy — and I thought of a couple of Twitter friends (tWordBird and Squawkingalah). The poster was still up on the wall on several Underground stations, though we'd just missed the reason for it.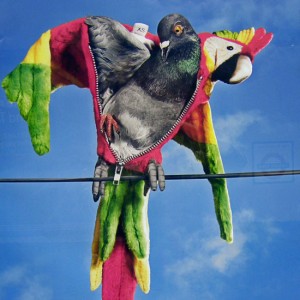 The caption read:
Get ready for the Notting Hill Carnival.
29-30 August.
We arrived on 1st September.
More from London is likely over the next few days … 🙂