Graffiti: some love it, some hate it.
Florence is one of the homes of the Italian Renaissance, and there is a wealth of art to see there. It's also the home of Europe's oldest, dedicated school of art, Accademia e Compagnia delle Arti del Disegno, or the "Academy and Company of the Arts of Drawing", which was founded in 1563 by Cosimo I de'Medici, at the recommendation of Giorgio Vasari. Not surprisingly, the city also shelters a flourishing tradition of unofficial art – graffiti to you and me.
If you do an Internet search for "graffiti Florence", you'll turn up a surprising volume of links. (Over 700,000 when I googled it just now). To be sure a number of these – for reasons that escape me – seem to refer to the film American Graffiti, but most are about real Florentine graffiti. As with most graffiti, some people like it and some hate it. Perhaps some might appreciate it more, if it wasn't Florence it was "disfiguring".
I'm not wild about tagging, and not generally impressed by written graffiti, on the other hand I think the people who live in Florence have as much right to pass illustrative comments on their city as anyone in their own home. Especially when it is done with skill, wit and panache. Here are some I photographed last November.
I suspect the one above and the one below are by the same hand.
The city as a labyrinth
Many pieces make use of architectural features as a frame.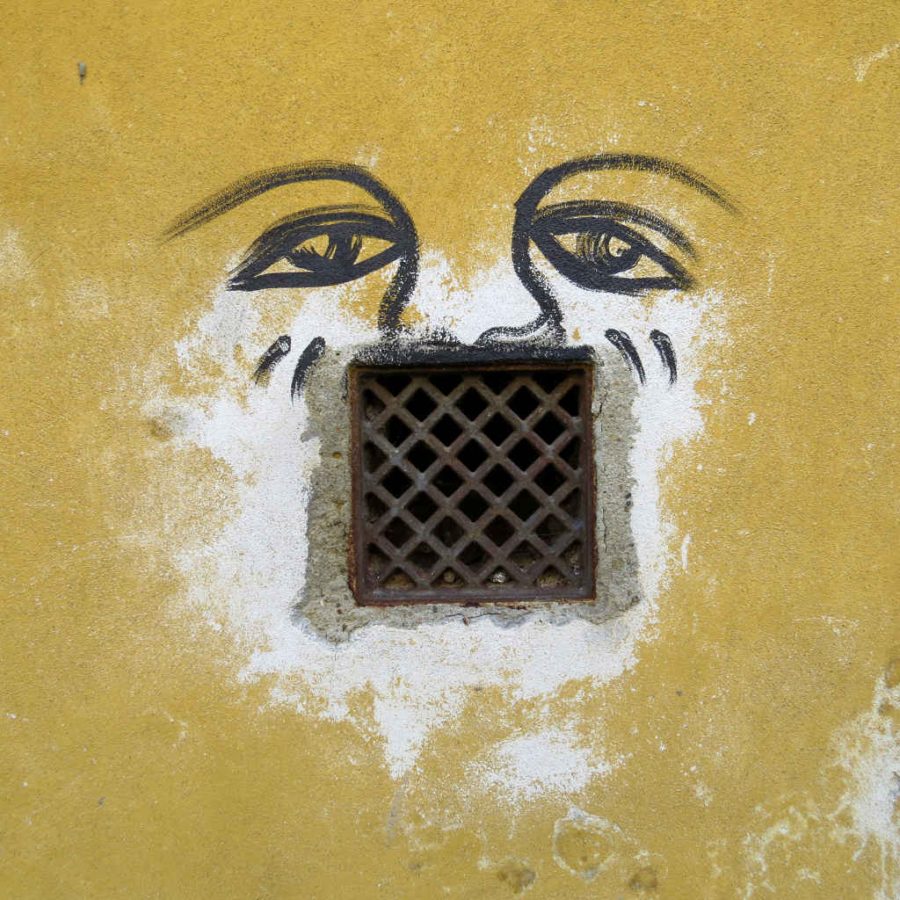 Others adapt what the city gives them. The one below was just outside a shop advertising alcohol for sale.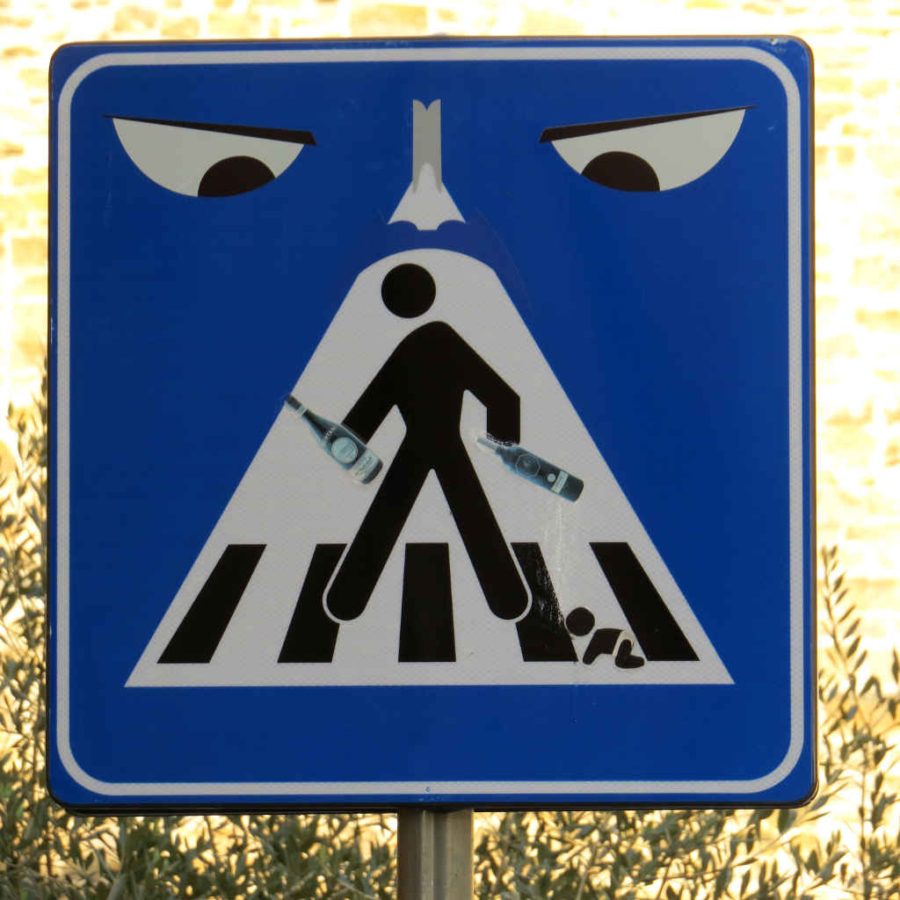 And there are no rules about materials either. The one above uses gaffer tape.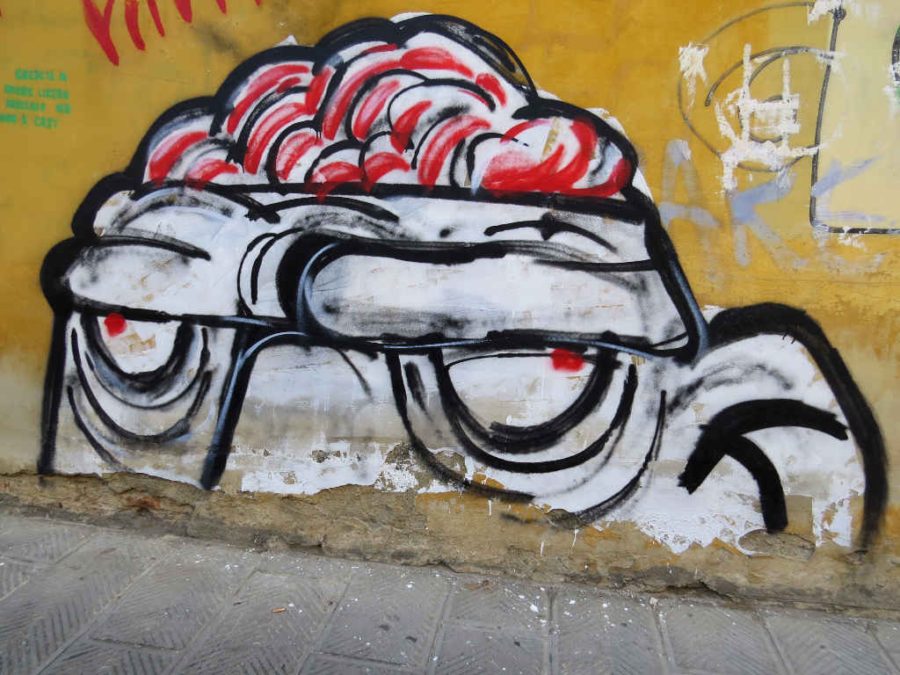 I don't really count the below as graffiti, but I'm not at all sure it is official art. It occupied a niche high up on the corner of an alley in the Oltrarno ("the other side of the Arno"). It certainly seems to be making a comment on something.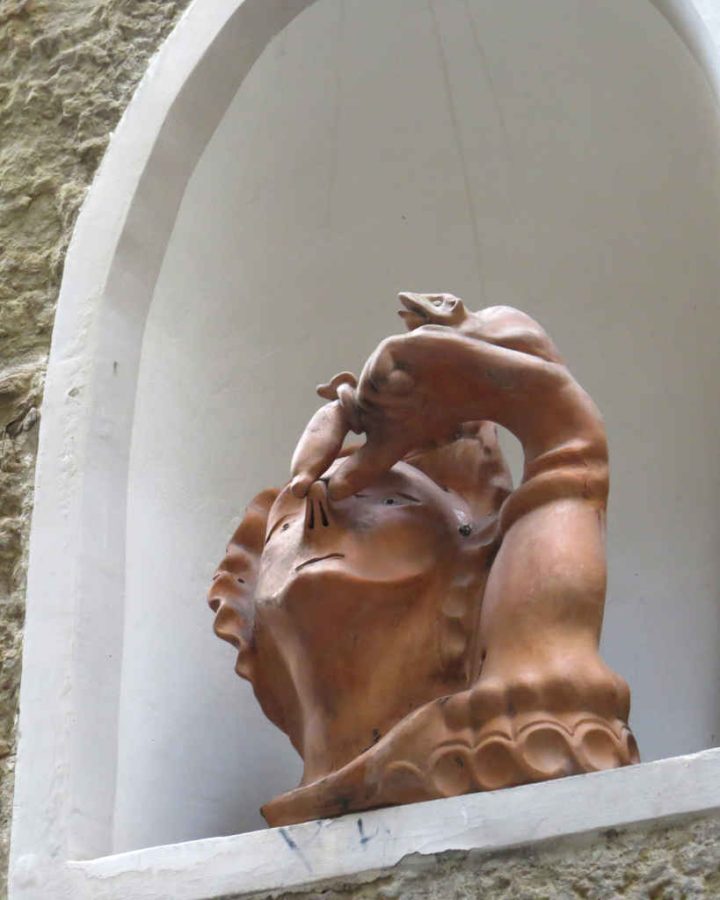 Graffiti's legitimate cousin
If graffiti is defined as illegal art on walls, then I suppose fresco is graffiti's legitimate cousin. After all, it's legal art on walls. Frescoes are painted in wet plaster directly on to the wall – art fused with the material of the wall itself. Below is the Judas kiss from a fresco of Fra Angelico in the San Marco Friary Museum in Florence.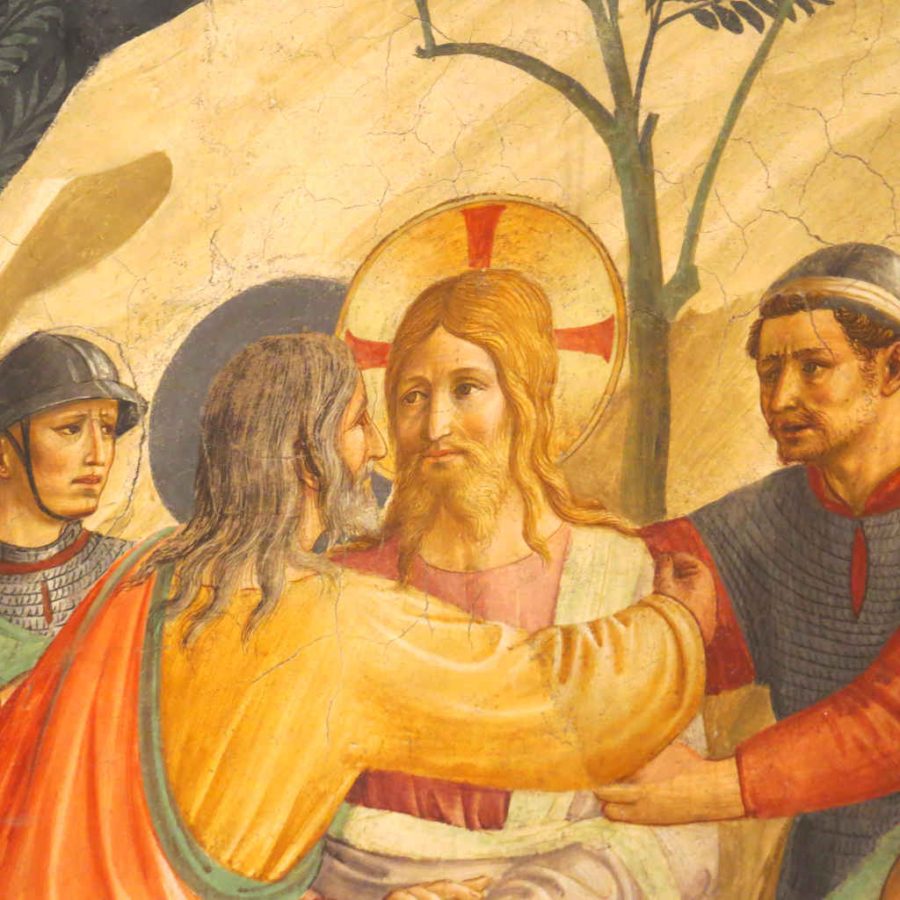 And here below is evidence that art students are still hard at work learning from the masters. (That's the Annunciation she's copying, too concentrated to notice the fat Englishman with a camera behind her, even though I'm reflected in the glass).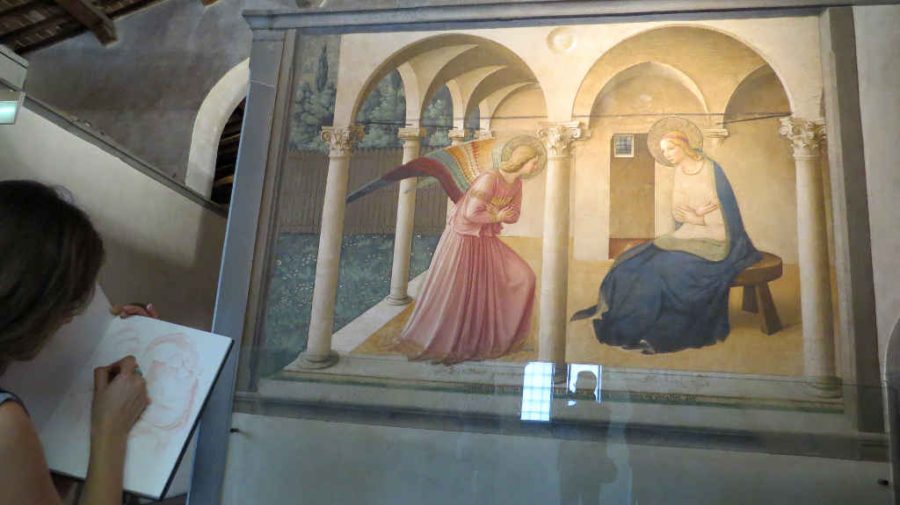 Finally, a couple more balloons – the first with an ancient artistic reference. (On the back wall of the San Marco museum if I remember right).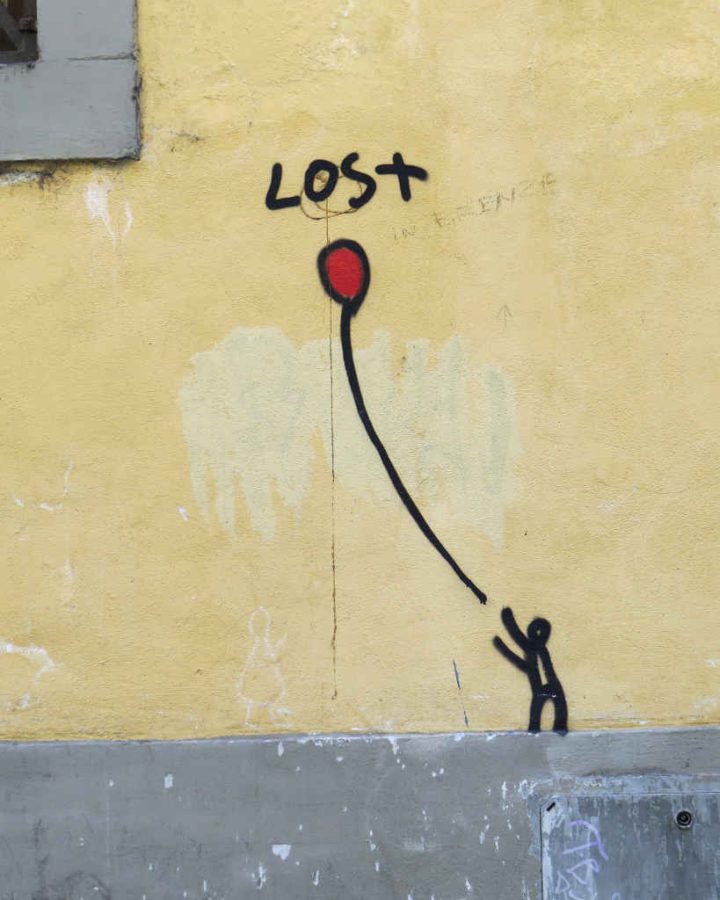 ---
This article was written for the #Blogg52 challenge.
Tip of the hat to fellow Blogg52er Ulla Marie Johanson who blogs a new painting (and accompanying poem in Swedish) daily at Kreativ varje dag (Creative every day). Last Wedesday was a picture of balloons which reminded me I've been wanting to share these graffiti images since Mrs SC and I visited Florence last year.
I originally published this article on the separate Stops and Stories website. Transferred here with a little polishing for SEO and a new featured image 4 November 2017.