The boy was slashing through the head-high grass with a stick. An explorer, he was cutting his way through a jungle.
The meadow sloped up to a little knoll. On the knoll, enclosed by a white spindle-fence, was a grave of broken stones. He was hoping to find snakes. Imagined them waking from their winter sleep, basking on the stones in the sun.
But when he got to the fence a woman, who must have been sitting on the grave, stood up. Her head and shoulders appeared suddenly above the grass.
'Who's that?' Sharply.
The boy crouched down. What had he woken?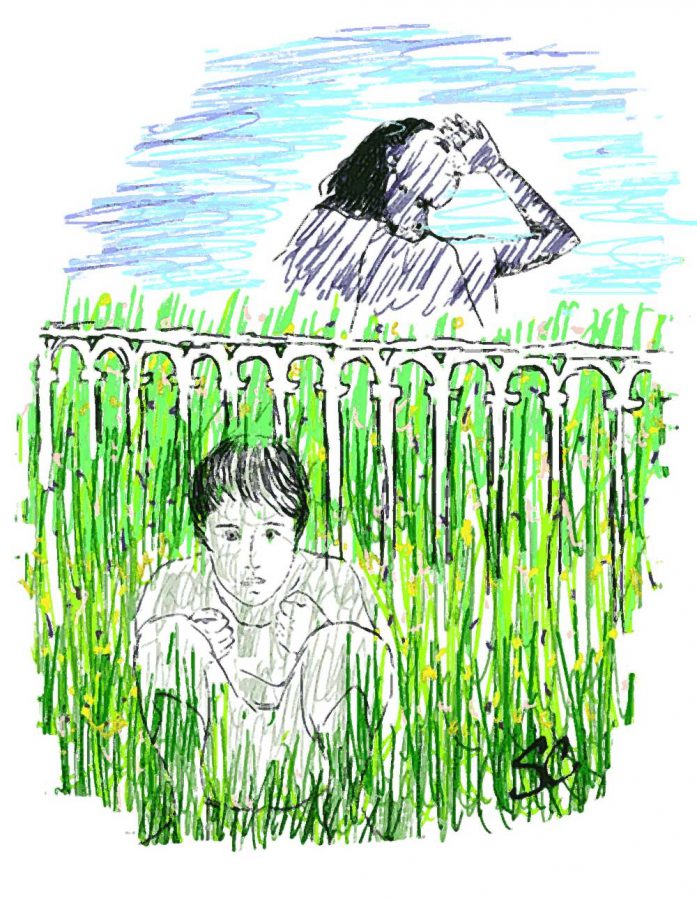 ---
The above was written for the Friday Fictioneers flash fiction forum. The prompt: a photograph of white painted metal railings and tall grass.