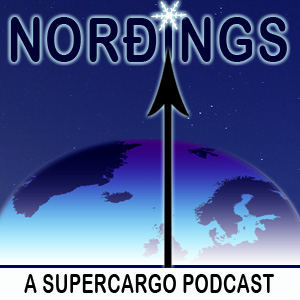 An introduction to TheSupercargo's Norðings podcasts.
In which we learn: how to pronounce Norðings and why the name was chosen in the first place; some details about TheSupercargo's first year in Sweden and his recollections of the 25th anniversary of the murder of Olof Palme; and hear how TheSupercargo managed a whole day (NB: irony) without water due to the freezing winter.
Music from "La Gardeletta" on the album Between you and me by Japersson (Jan Persson of Malmö).
——————————————————————-
TEMPORARILY UNAVAILABLE – PROBLEMS WITH THE FEED – WORKING ON IT! Fixed! (he said with fingers crossed)
TheSupercargo