This is getting to be a year of opening up for me. At the beginning of September I did my first live poetry reading at an open stage event as part of the Gothenburg Fringe. The first for very many years at any rate. Now, this week, I've learned that photos I submitted for an open exhibition have been accepted. Again, it's not the first time I've shown some of my photography, but definitely the first for about 10 years. Now I'm in headless chicken mode figuring out how to frame and present them.
GEST x2
The venue for both opening events has been – will be – the Gothenburg English Studio Theatre at Chapmans torg 10, Göteborg. If you're in town in November, the exhibition A Hundred WorKs for Snow is open from the 5th to 26th November (vernisage 4th November), in conjunction with GEST's performances of Tatty Hennessy's play A Hundred Words for Snow.
The one event led to the other since I heard about the exhibition while I was taking part in the poetry reading. Thinking about it now, I realise that I learned about GEST's open stage event from their Facebook page. I wouldn't have seen the ad if I hadn't started (oh, so reluctantly) to work on my Facebook Author page, which also saw an opening this year.
So what would you call that? Serendipity or cause and effect?
It took me 48 hours to convince myself to put my name forward for the poetry reading. First I had to persuade myself it was a good idea. Then I had to trawl through my files to find some poems I was happy with. I wasn't entirely happy with them so I had to re-write them. (I exaggerate – it was only a couple of lines, a couple of words I changed.) Then I had to read them aloud, repeatedly, and time myself doing so.
When I finally put my name forward, all the slots had been filled. I felt a mixture of disappointment and relief. Perhaps the relief was greatest. But about an hour later, GEST wrote to say that someone had dropped out and I was in after all. So that day was a bit of a roller-coaster.
A poet and a photographer
The day of the event I showed up and introduced myself.
"Ah," they said. "You're the poet."
"I'm a poet," I said, cautiously.
It turned out that I was indeed the poet. All the others were musicians, actors, dancers, singers and stand-up comedians. There were about 12 of us performers and 20 to 30 people in the audience.
I was nervous before the event. (I think I wasn't alone in that.) But it went off very well. We performers were generous to one another, and we all got applause from the audience. All good. My poems even got a couple of laughs … in the right places! I was on a high afterwards that lasted into the next week.
(It's possible I may film myself reading one or more of the poems and publish the videos for the opening of my YouTube channel, as trailed last week.)
One of the acts, at the end of the open stage first half, was a monologue from A Hundred Words for Snow. It was during the interval after that I heard about the open call for the Hundred WorKs exhibition. I asked if "works" included photos and got a thumbs up.
Snow falling over Gothenburg
Back in the day, 2012 to 2014, I published a daily photoblog on a sub-site of this one. The photos I published were all photos taken in and around Gothenburg. Usually the same day or week as the date of publication. Almost all were taken with the automatic settings on my camera. (I was coming to terms with my slowly failing eyesight and my increasing difficulties focusing the camera manually.)
So now I went back to the site and my digital archives and trawled through my images looking for pictures with snow. These are the ones I found (and reprocessed to bring out the colours a little better). Mrs SC also found one of her photos which fit the bill, so I included "King of the Snow Castle" in the submission.
Ever the time optimist, I didn't actually get the pictures together until after the submissions deadline had passed. But then the good people at GEST extended the deadline. In went the photos and back came an acceptance. For all of them. Which brings you up to date.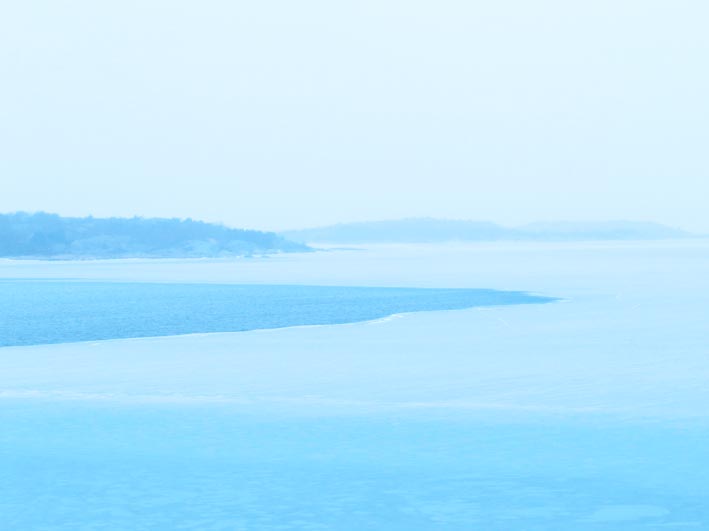 ---
Read and see more …