Last week and the two weekends either side was the 45th iteration of the Gothenburg Film Festival. As I've written before, I always try to see at least a few festival pictures, preferably from film cultures that are new to me and in languages I don't know. This year I saw twelve, so it wasn't a binge year by any means, but very satisfactory nevertheless.
After last year when the pandemic forced it to go entirely on-line, this year films were both on-line and showing in some cinemas. Out in the theatres, restrictions still applied. Cinemas with capacity for 200 people were able to take about 30. There were blocked off rows of seats between each row where people could sit, and each audience group of one, two or three people had to keep two seats free between them. Still, it was a great pleasure to be able to see films in cinemas again. A good many of us took advantage of it.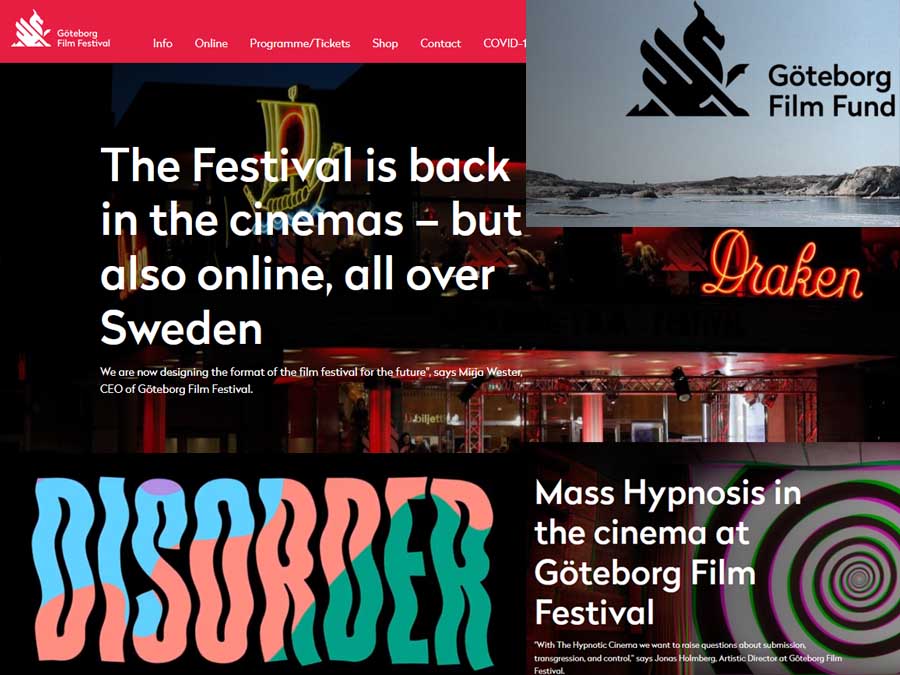 Visually satisfactory
I always go out of my way to choose films I know little about. It adds an element of surprise to the pleasure. This year I booked tickets as long in advance as possible (in order to make sure of getting a seat). So I lost track of what had attracted me to pick some of them. I was convinced, for example, that I'd chosen mostly Argentinian pictures from South America. I was quite surprised when my first cinema film turned out to be Brazilian (A Nuvem Rosa). In the end, there was only one from Argentina.
Of course there were some that made it clear from the beginning where they were set or what they were about. Twist à Bamako, for example, about twisting the night away in Bamako in Mali. Or the Finnish film Hytti nro 6 about a train journey and the travellers in sleeper Compartment Number 6.
This year I didn't pick any truly outstanding films, but all of them were well made. All visually very satisfactory. Some, though, told a much better story than others.
Pictures worth a thousand words
We say a picture is worth a thousand words, and there's truth in that. Even when we're talking about moving pictures. A film that you can follow through headphones with your back to the TV while doing the washing-up isn't successful. It might as well be a radio play or an audio book. The visual element ought to be paramount in any film. But you can't always replace story with images, and you can't fill plot holes with pictures. Even the most visual of silent movies, has to have a story-board after all.
I got to thinking about this watching my twelve festival films, because there were some where the film-maker seemed to me to have fudged the story. Hoping, perhaps, their fantastic images would give them a pass from the viewer. Often the fudge happened at the end. They had a great story, they just weren't clear how they wanted it to end. And it ended in emotive pictures that didn't really conclude anything. Those endings didn't work. At least, not for me.
Art films – I mean films made by artists and shown in art galleries – are often story-less. Sometimes they work as films, but often they are simply intended to convey a feeling or an impression. There is nothing wrong with that. But if I go to see a full-length feature, if I give up an hour or two of my time to sit in a cinema and watch a film, I do expect a story.
Story-less
There was one film of my twelve that fell at that hurdle. Matar a la bestia (To Kill The Beast) was the one Argentinian film I ended up seeing. Visually it was exceptional. Misty, atmospheric views of jungle landscapes. Night-time, torchlit scenes of people milling around in search of The Beast. Dilapidated buildings, decaying communities and a young exorcist. There is an evil man, we learn, whose spirit takes the form of various animals. Beasts. Like … a pet dog and a cow. (Those are the only two animals that actually feature in the film.)
Beautiful young Emilia (Tamara Rocca) returns home here from Buenos Aires in search of her brother who never answers his telephone. She stays with her aunt who runs a hostel. Her aunt isn't pleased to see her and tells her there's nothing for her to do. Still she stays and seems to be doing some lackadaisical housework. Another girl shows up; also young, also beautiful. The two girls flirt, with one another and with some local boys and girls. There are tasteful scenes of teenage sex and masturbation and the camera does a lot of lingering on the young people.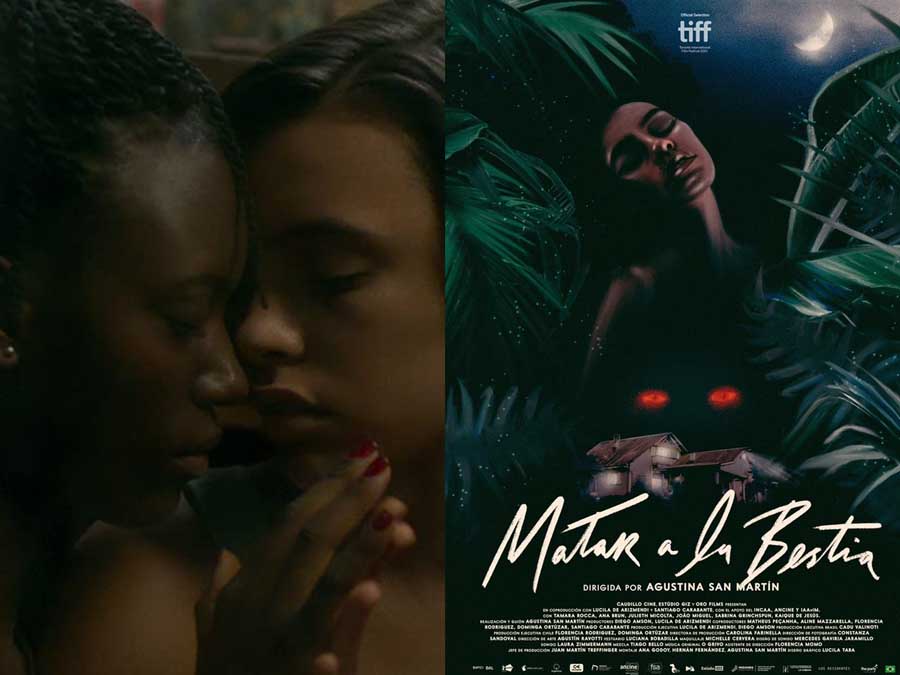 I've taken a look at the almost exclusively positive reviews on-line and accept I am probably missing something. But I suspect a lot of critics are reading into the film things they want to see. For me, there was no story, only a promise that was never fulfilled. I found To Kill the Beast deeply unsatisfying.
Top six
Having slated one film, it seems only fair to mention at least some of the films I thought worked well. It's a hard choice but my six top flight films were the previously mentioned Hytti nro 6 and Twist à Bamako, the Belgian/Scottish film Nobody Has to Know, the Finnish documentary The Mission, the South African Mlungu Wam (Good Madam) and the English film Boiling Point. All of them were full of story, all of them unique each in their own way. Sometimes, it's true, I didn't feel the story fully held all the way to the end. This was especially true of Twist, which I felt was let down by its ending. But all these six, including Twist, had exceptional qualities in terms of acting, cinematography and structure.
Consistent storylines
Perhaps Nobody Has to Know and Boiling Point were the two films with the most consistent storyline. In the first, Phil (Bouli Lanners) a Belgian labouring on a remote Western Isles farm, has a stroke. He wakes with complete amnesia. The farmer's daughter Millie (Michelle Fairley) confesses to him that they were lovers and he is happy to continue the relationship. But his memory returns and he realises she lied to him. It's a simple story, but beautifully told and neatly resolved.
Boiling Point is a tightly scripted and tightly filmed story of one dramatic evening in a star restaurant in London. Filmed as far as I can see in one single take of 1½ hours. Back in the kitchen and out in the restaurant, Stephen Graham is minor celebrity chef Andy Jones whose marriage and career are falling apart. Apart from anything else it's an acting tour de force with outstanding performances from everyone in the ensemble cast. The only thing that disappointed me about it was that I'm sure I've seen something very like it before. A retold version of Macbeth in a Scottish kitchen.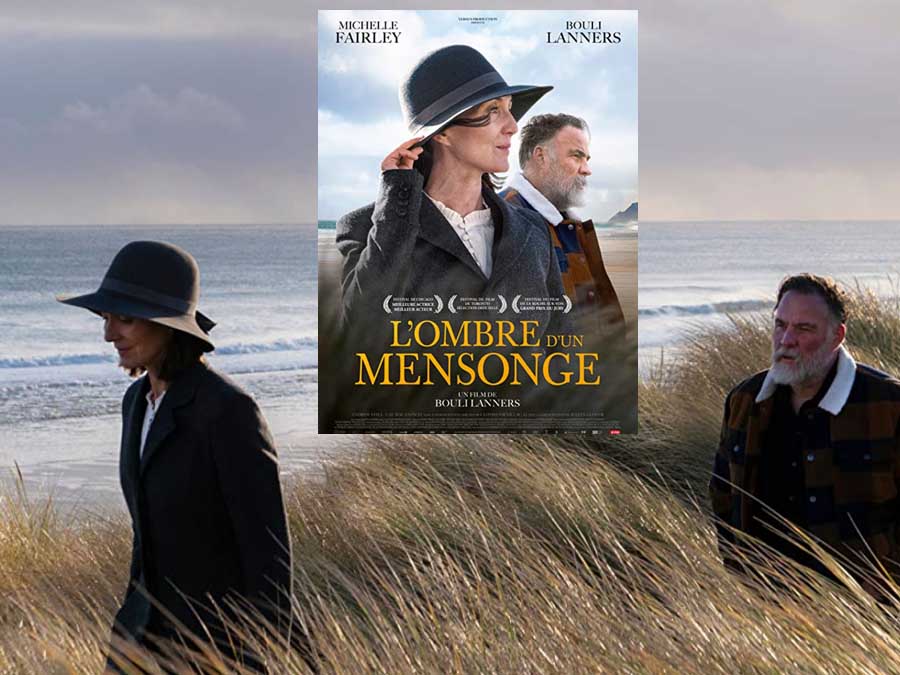 Finnish nostalgia
The two Finnish films weren't just good films, they also scored high on my nostalgia index. Once upon a long ago I travelled in Eastern Europe on sleeper trains. I lived in Finland. I even semi-befriended young Mormons on their mission, spreading word of the Latter-day Saints.
In Compartment Number 6, Finnish Laura (Seidi Haarla), studying in Moscow, takes a train to visit Murmansk. She wants to see the petroglyphs carved into rocks near the city. Actually that's just an excuse. Really she wants to travel with her girlfriend. Two nights on the train all the way north; two more nights all the way back. But the girlfriend bails on her and she ends up sharing the compartment with Ljoha (Yuriy Borisov), a young Russian who starts out drunk on vodka. It's a roadtrip, they travel, have adventures, get to know one another and Ljoha ends up telling Laura he loves her. Kind of.
Meanwhile, The Mission takes its story structure from the structure of the LDS mission. The eager young people start learning Finnish in Utah. They fly to Helsinki. For two years they struggle with the reality of trying to preach their faith in Finnish, in Finland. Finally they return home having probably learned a lot more about themselves. (The IMDb page for this film is unusually thin, so here's another link for a little, little more.)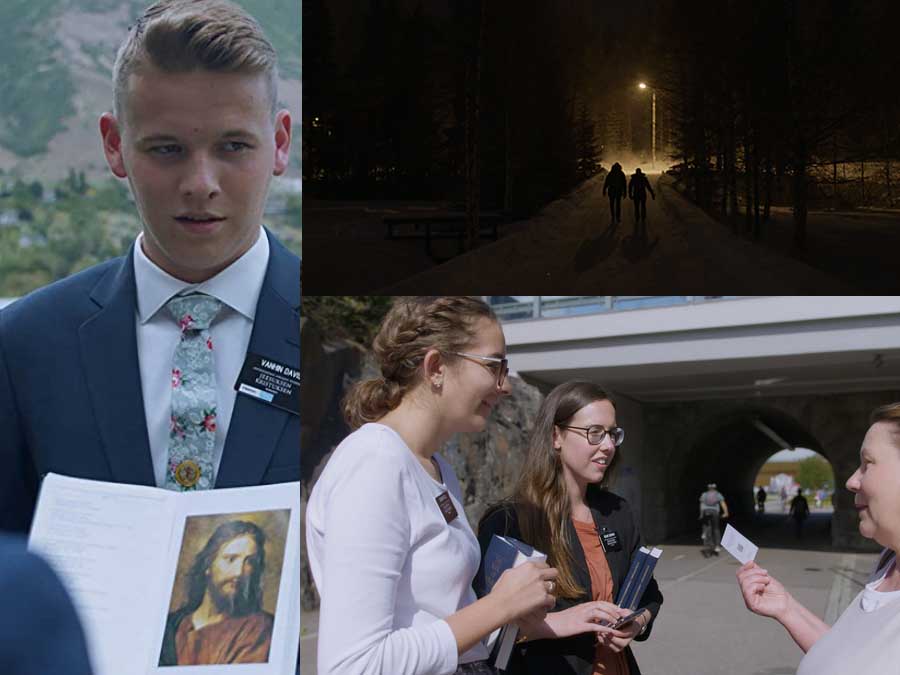 Pictures of Africa
I found a touch of nostalgia in Twist à Bamako too. Set in Mali in 1962, it takes place only a couple of years before my own introduction to Ghana. Independence from France means excitement and personal freedom for the young people of Bamoko. Especially for Samba (Stéphane Bak) who leads a youth group carrying the faith of socialism to the countryside. In the evenings he and his comrades party at the Happy Boys Club where they dance the twist. But the older revolutionaries gradually asserting control of independent Mali come into conflict with the "colonial" music tastes of the young. Meanwhile Samba has fallen in love with Lara (Alice Da Luz), who has fled to the capital to escape her arranged marriage. Her husband and brother catch up with her, with tragic consequences.
A sidenote for photo nerds is the supporting role of the photographer who takes black and white pictures of the dancers. I can't find him in the cast list, but it's clearly intended to represent Malik Sidibé.
Twist is a wonderful evocation of West Africa in the 1960s. Some excellent acting and a gripping storyline that, I felt, was just a little spoiled by the effort to squeeze in a reference to modern Islamists at the very end.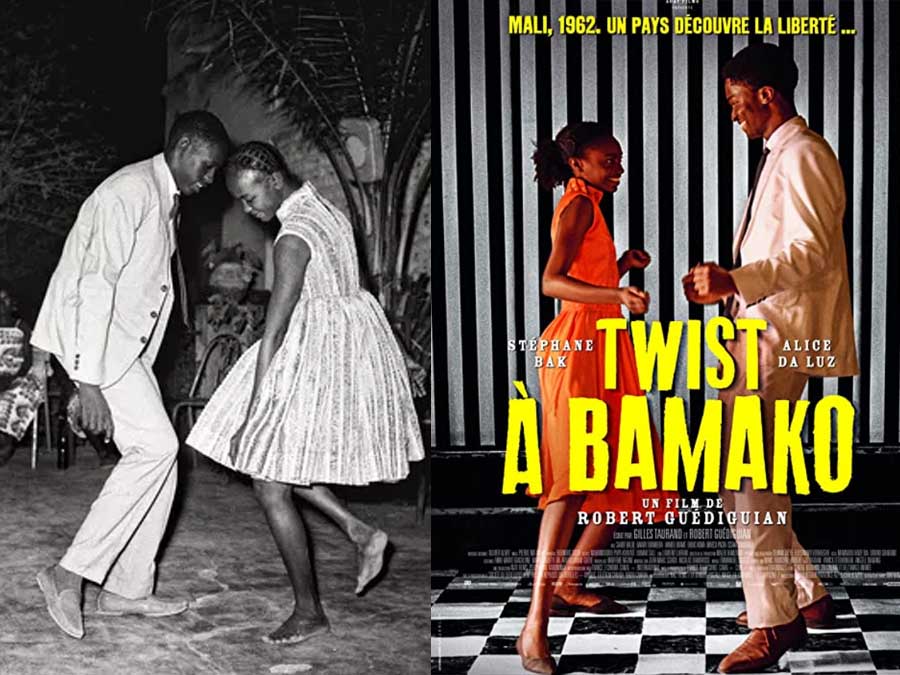 Clever metaphor
Finally Good Madam is a psychological horror set in a Cape Town suburb. It's also a clever metaphore for the transfer of power from white to black in South Africa. Three generations of black women share a house with the catatonic white Good Madam. The eldest, Mavis (Nosipho Mtebe) is the Madam's carer and housekeeper. Tsidi, Mavis's daughter (played by Chumisa Cosa), seems to be going through a separation from her partner and has brought her own daughter Winnie (Kamvalethu Jonas Raziya) with her to stay. The film starts with Tsidi too scared to go up the basement stairs to enter the world of the white Madam. It ends with the Madam sleeping peacefully in the servant's bedroom in the basement while Mavis, Tsidi and Winnie seem to have made themselves comfortable above stairs.
Pictures
All illustrations are drawn from publicity images for the films and the film festival freely available on line.
---
Read more …