On Easter Sunday while Mrs SC was still home we went for a walk in Hisingspark. This is one of our old haunts. With us was Aliz, a border collie, and Lena her human. A sunny day, though cold in the wind.
Originally I used these photos to test out a number of different photo gallery/slide-show plug-ins. Having settled on one that works on PCs, Macs, smartphones and tablets (Responsive Lightbox by dFactory), I chose to update this entry and present the photos with the new gallery plug-in. [That was then. Now I'm using the Jetpack lightbox. 8th April 2017]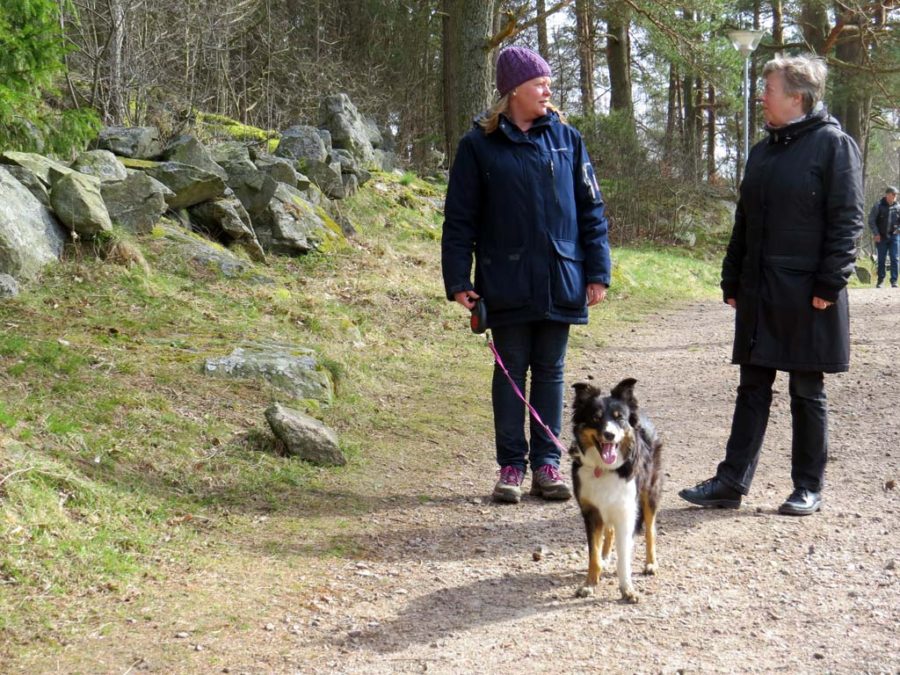 Above: Aliz and her humans.
Below: A felled tree trunk wearing a fetching pair of sunglasses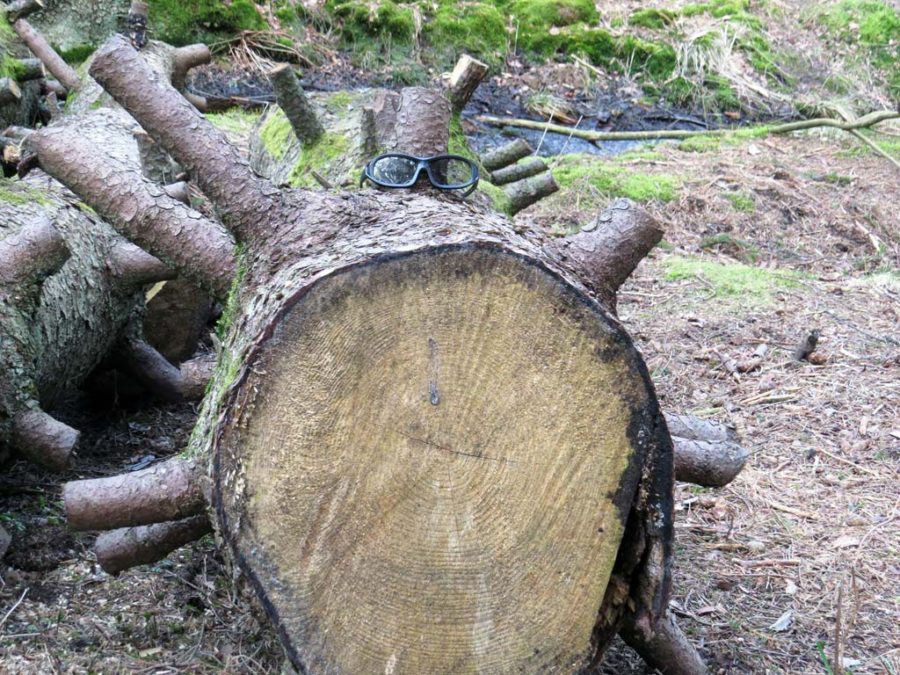 Do you suppose children who learn to climb on this climbing frame (below) will grow up to have a more concrete grasp of abstraction?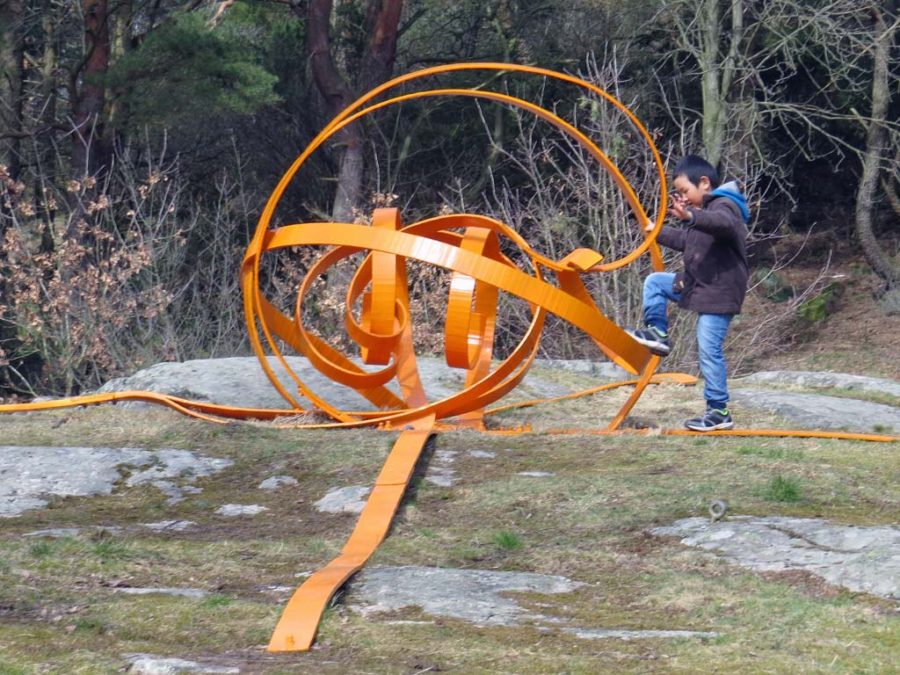 Although the above was actually taken in a children's playground in Hisingspark, it turns out to be a sculpture. It is called "Knutpunkten" ("knot point"/"junction") and is by Lill Lindblom and Jens Erlandsson.
---

I originally published this as the first post on the separate Stops and Stories website. It was more of a test than a proper blog post. I was still building the site (hence the comments about WordPress plug-ins). I tranferred it here to TheSupercargo main site on 8-9 April 2017.