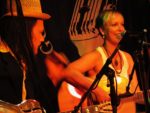 Ann-Louise Anttila Band (aka Timmer). This week's photo I originally published at GBG365 on 6th June 2013. Ann-Louise Anttila is a talented musician and painter. That is, she was then and, five years on from this evening, I believe she still performs occcasionally and still paints.
According to the photo's Exif data, I took the picture on 5th June 2013, so that was when the concert took place. It was in Musikens Hus, a performance space in Majorna to the west of central Gothenburg. On the banner behind the performers is the logo of the Gothenburg Blues Association, so this was on the stage of ground floor Café Hängmattan.
In the main photo, Ann-Louise Anttila is playing with guitarist Kalle Ruuth. In this next she's with Christina Gustafsson on upright base. (Declaration of interest: Christina is my sister-in-law.)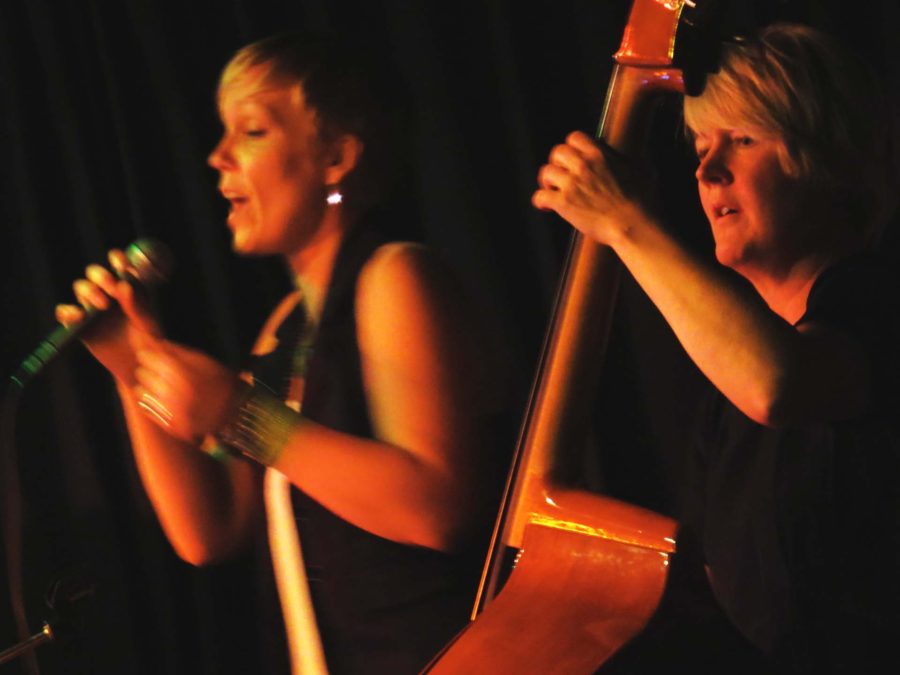 I like taking photos in more intimate concert venues. The problem is always getting the light right. Either there's not enough light or (as here) the coloured spots mess around with the colour balance of the photos. I took a lot of photos that night and these two were the only ones that came out well enough to share. Unfortunately, not one of all the photos I took captured the drummer. He was rather good and playing a cajon box drum – which he was also sitting on. But the light on him just wasn't enough and he is blurred in all the pictures. Drummers often get a raw deal in band photos.