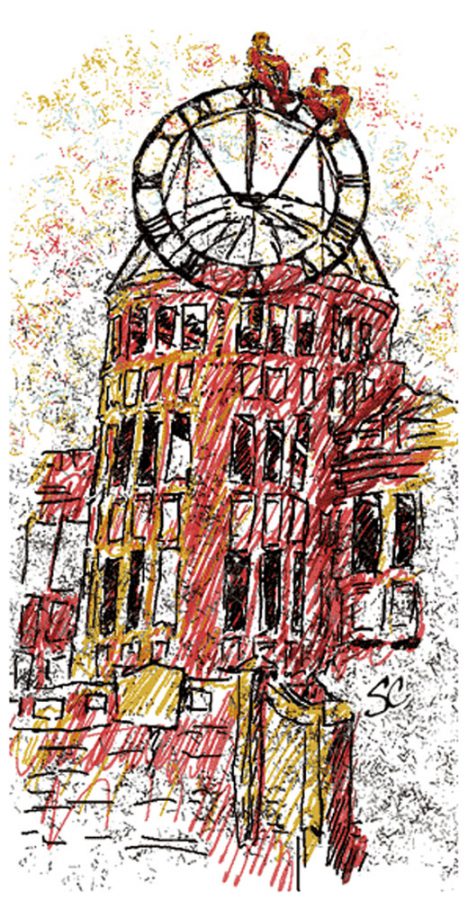 'Isn't that dangerous?'
'It's where the kids sit.'
Jim was showing me around, the first newcomer for over a year. The kids were high on the skeleton of a clock tower.
'I wouldn't worry,' he said. 'It's stood like that for years. Since the bomb. Pretty stable.'
There were two up there. Girls or boys, I couldn't tell. Just squatting.
'Get a good view?'
He laughed. 'Sure! Great view.'
Later, I climbed the tower myself.
The gravel desert reaching out to the edge of the world. The track snaking away. The sun setting, huge, forlorn and dull through the dust.
---
The above was written for the Friday Fictioneers flash fiction forum curated by Rochelle Wisoff-Fields. The prompt: a photo of two people climbing a ladder set against a metal framework on which two other people sit. (See the photo prompt, David Stewart's photo 'The Rescuers', here.) The other influence on the above is JG Ballard – hence Jim. The illustration is partly based on the skeleton of the 'A-bomb Dome', Hiroshima.
To see a list of links to all the responses to this week's Friday Fictioneers prompt, click here.