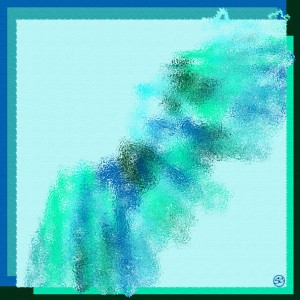 In the baths today, swimming my 40 lengths, I was trying to remember learning to swim, but the memory's lost somewhere in the chlorine haze.
My mother would probably say I learned when we lived abroad, in Qatar or Ghana. But in Arabia I was only 2 years old and paddling. In Ghana, aged 6, I remember playing by the sea, and splashing about in half-empty swimming-pools (very JG Ballard), but no swimming. No comic memories of dry practices, lying on table tops or lawns, turning head to left and right, reaching over kicking out.
But then I do find one thread of recollection. I pinch at it awkwardly, get a grip, draw it out. Learning to float in a pool somewhere. The sun is bright and warm in the sky, so it can't be indoors and can't be England. My 6 or 8 year-old self, falling back in the water, my mother's hand on the back of my neck. Back straight, arms limp, head back, my ears fill with water, and I fight panic, win, but then she takes her hand from behind my neck and my head goes under.