I spent a long weekend in England and haven't had time to write a "proper" entry for this Wednesday, so here in lieu are a few literature-related photos.
Literary photos: Betjeman at St Pancras
The Eurostar from Brussels terminates at St Pancras station where a more-than-life-size statue of the poet John Betjeman stands – in a high wind – and contemplates the girders of the station he helped save from demolition. The Betjeman statue is by the sculptor Martin Jennings.
Holmes at Baker Street
My journey around London took me through Baker Street Underground station. Baker Street is one of the original stations of what was the world's first underground railway when it opened in 1863. Today's Baker Street has 10 platforms at different levels, but the photo below is from the station on the Metropolitan Line level. This is the closest level to "London above" and the oldest part of the station.
Travelling around the Tube nowadays I can't help but think of Neil Gaiman's Neverwhere, though I don't think any part of it was actually set at Baker Street. Of course, the literary character most associated with Baker Street is Sherlock Holmes. He's commemorated in the tiles on the station wall.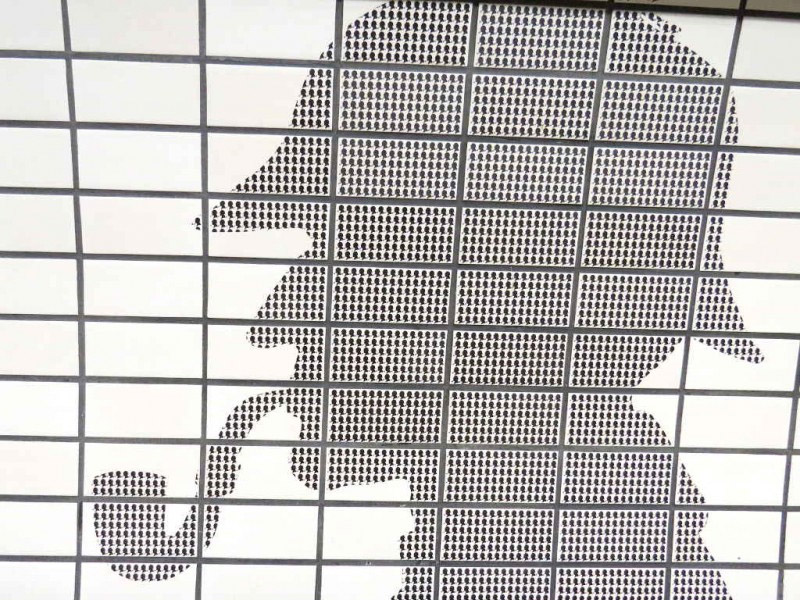 The Holcot book exchange
But I was just passing through London. My real objective (apart from trying out the Eurostar for the first time) was to visit family in Northampton. Outside Northampton in Holcot village (where my sister lives) the former public telephone box now does duty as a free library. Villagers can borrow a book and replace it with another. [It's kind of like the book boxes I write about here.]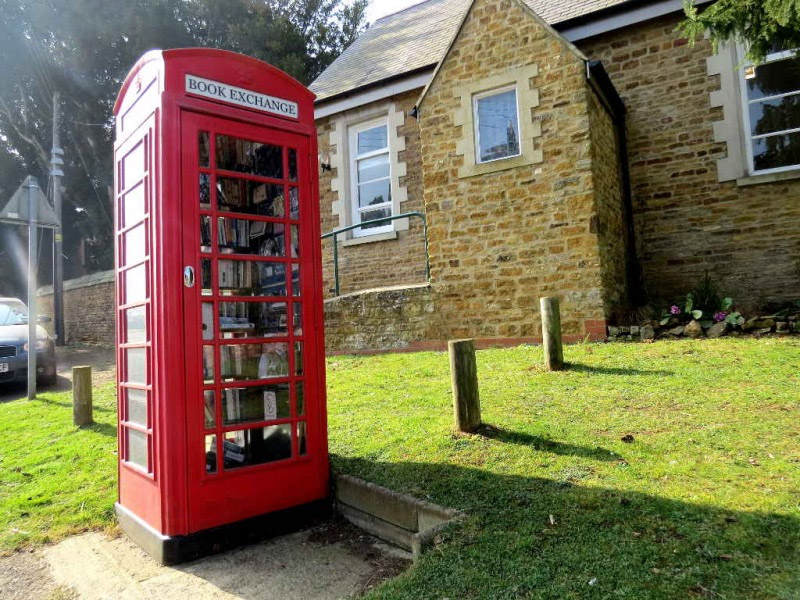 On Friday morning (20th March) I tried to take a photo of the partial eclipse of the sun. I failed. Tried every setting on the camera but – nada. The curious thing was, with my naked eye I could see the shadow of the moon and the crescent of the sun through the clouds. (I snatched quick glances not wanting to blind myself.) Only in this picture below can you see I captured, not the eclipse itself, but the mirror image of the sun's crescent caught in a lens flare.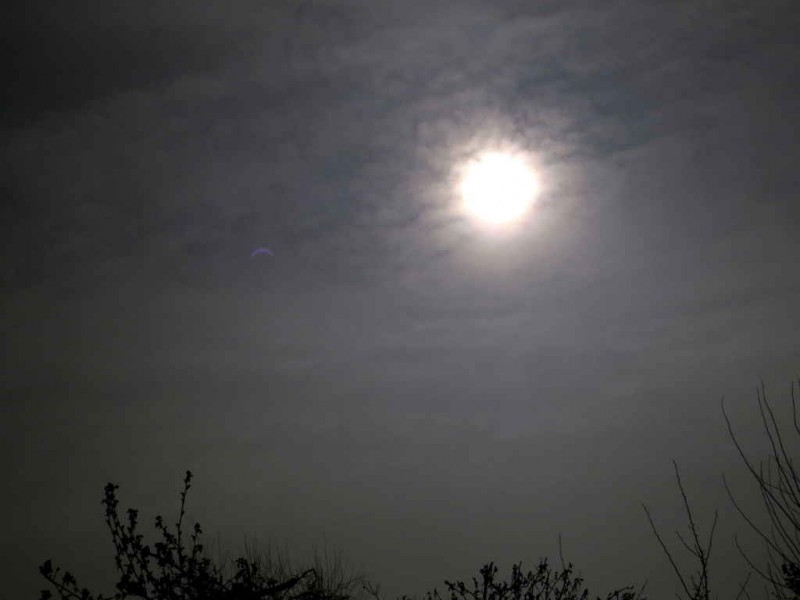 Literary eclipses? Take The Guardian's quiz here!
And that, Gentle Reader, concludes my literary photos blog.
---
This article was written for the #Blogg52 challenge.