Ladies!
Gentlemen!
The power of the mind is greater than anything in the material world. The material world, what we call 'reality', is just an illusion. A projection of our minds. A limitation we place upon ourselves.
Understand this, believe it, and it becomes possible literally to step beyond the physical world. Believe you can do it and you can walk through walls. Dive through pianos.
My assistant will demonstrate. Henry, if you please.
(Ready?)
Breathe. Believe. Concentrate.
(By the way, I'm sleeping with your wife.)
Go!
Oh dear. Something must have broken his concentration. Henry! What a tragic end.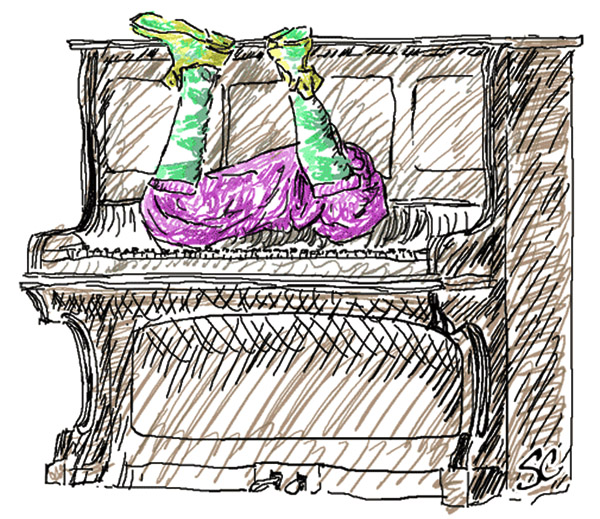 ---
The above was written for the Friday Fictioneers flash fiction forum. The prompt: the legs of a man projecting from the body of an upright piano. I'm proud to say this week's photo was one I took myself, but in keeping with the style of this website I choose to reproduce it here as a doodle. As ever the Friday Fictioneers target is 100 words – and this week (for once) I hit it on the nose!
To see a list of links to all the responses to this week's Friday Fictioneers prompt, click here.