---
Visions, revisions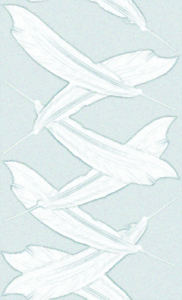 My vision of At the Quill has undergone considerable revision of late.
I seem to have spent an unconscionable amount of time over the last month working on the appearance of this website. As if the appearance was more significant than the content. The colour scheme has passed through several different configurations and still hasn't settled down. The background image likewise. I'm trying out a pattern of falling quills at the moment.
And yet, the appearance is important. I know from my own experience when I come to a new website if the first impression is that the site is cluttered or too busy and seems difficult to read, or if the colours are too strident or ugly, I'm more than likely to skip out again. So I struggle on.
And of course spending time on the look of the website means I don't have to spend time producing content.
Prevarication
I sometimes think my psychology is a remarkable thing. Example: first I decide to create a website where I can talk about writing and reading and self publishing – all things I find very interesting. Then I waste my time faffing around with background images and colour and coding and put off actually doing any of the writing I planned to fill the website with.
And I've done it before. Oh yes, this is clearly a behavioural pattern. I should rent my brain out to student psychologists. There must be at least a couple of doctoral theses in there.
Then it strikes me – horrors – maybe this isn't unique. Maybe prevarication is the essence of humanity and I'm just being boringly normal.
Reviews
Looking back at my notes I see that my intention was to kick off this blog with an article about my other blogs. Especially Articulations, which is where I am publishing poems and short prose. Instead I was taken by surprise by the sad news of Iain Banks' death last week, which occasioned my first published post.
That my second post was a review of Back to Pompeii had everything to do with trying to keep a deadline and a promise. Up until recently I had not been certain whether I wanted to publish book reviews here. My commitment to reviewing Kim Kimselius' novel tipped the balance.
I joined the social network site for readers, GoodReads, a week or so ago and the plan is to duplicate reviews of books there and here. The books I'll be reviewing will be either much loved texts from my own library, or new books, especially ones that relate in some way to reading, writing or self publishing.
I chose to start my GoodReads reviewing career with Back to Pompeii because I'd undertaken to review it for the Review Tree project currently being run by Egenutgivarna. Egenutgivarna is the Swedish self-publishers' association of which I'm a member. And there, you see –  another topic for a blog post that I planned to write but haven't got round to yet.
No matter
There will be time…
There will be time to murder and create,
And time for all the works and days of hands
That lift and drop a question on your plate;
Time for you and time for me,
And time yet for a hundred indecisions,
And for a hundred visions and revisions,
Before the taking of a toast and tea.
You see, even Prufrock was a prevaricator, yet he still starred in a fantastic modernist poem. There's hope for me.
---
I originally published this article on the separate At the Quill website. Transferred here and revised for spelling and SEO fine-tuning. Featured image added. 25 March 2017.