A few opening words for my new WordPress blog. A ramble through my motivations and achievements, possibly some whistling in the dark… and a few seagulls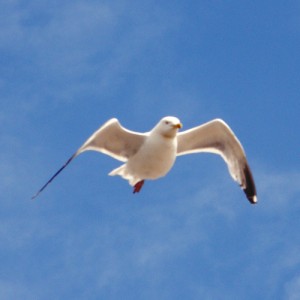 It is a Monday morning in July, comfortably summer-warm with the windows and the door to the balcony open and the sound of seagulls outside. They think of these blocks of flats as cliffs, and with each generation the memory of the sea and of diving for fish recedes. Their webbed feet are atavistic reminders of the harder, wetter life their forefeathers lived.
I have been planning to start writing this for a couple of weeks now and decided this morning I had better actually start or find myself dissatisfied and disappointed when the time comes to look back. For a time will come, I know.
A year of writing
Since October or November last year, I have known I would be taking time off work, a whole year, to write. It's been exciting and encouraging, seeing this coming down the line. It's kept me buoyant (and I've needed that from time to time). But it's a challenge too. Will I manage to write day in day out? Will what I write have any value?
The second question isn't one I can answer, but the first… Since the beginning of January I have kept account of the number words I've written week on week. The idea has been to pep me: Look, even though you're not doing this full time, you can still write X number of words each week. And it's worked. I'm pepped – I'm even a bit horrified.
Between 1st January and 29th June I averaged 5817 words each week – 831 words a day, 7 days a week. My most productive week was 12th to 18th May when I wrote 10750 words. My least productive weeks were the first week of the year (to 6th January) when I seem to have written nothing at all, and 23rd to 29th June when I only managed 1805 words. That was the week I moved home. When my wife and I packed and moved the collected detritus of three years of my life from Falköping in the hinterland of West Gothia down here to our flat among the town-transplanted seagulls in Gothenburg.
So I'm pepped: Look what I managed when I wasn't even trying!
But horrified: How did I manage that when I wasn't even trying!
Achievements so far
It's a target to beat, isn't it? I'd be happy to equal it, actually. Six months at 831 words a day is 151,239 words. The average novel nowadays is 120,000-150,000 words.
So what did I write? Well, the biggest single post was the 70,000+ words I wrote for Mera Förlag. Once a week for 18 weeks I translated their News Quiz for schools, wrote a commentary and provided three or four pages of other teaching material designed to bridge the teaching of English and the teaching of other school subjects. So you could say I've written 70,000 words of final copy for publication, which is also pretty good. The second biggest post is the 45,000 words I seem to have written in my private diary. I also wrote material to use in teaching, comments on student essays, e-mails and the occasional blog entry. I did some commercial translation too.
Prospects
Broken down like that, it's easier to see how I managed to write so much. The diary I wrote (have been writing) more or less daily for two years now. I write the material for Mera to a deadline. Also the teaching material. Though I won't have any teaching to do in the coming year, I shall continue to write for Mera, so I can expect that pressure on me. I think I ought to be able to produce around 100,000 words for Mera and the diary combined.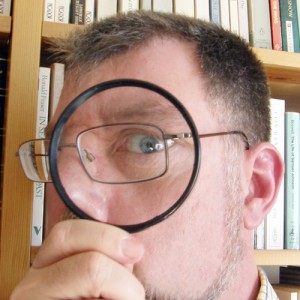 Keeping up production ought not to be a problem. But I've taken this time off work in order to write a book, haven't I? So I ought to be doing that too. Let's make a prediction – based on the last six months' experience and factoring in the extra time I shall have available to write now I'm not teaching, administering, sitting in meetings, commuting or feeling sorry for myself.
My target
By the end of the year I'd like to look back and see an average of 1500 words every day over the six months from July to December. I'd also like to have completed a book in draft.
I'll revisit this in January and see how I managed.
(And right there, you see, 735 words!)
---
This piece dates from July 2008. I wrote it for the private diary on my computer, though I always intended to post it on-line. I think it finally went up on my first brief Supercargo site in 2009, then got transferred her in June 2010. Revisited now and revised for spelling and SEO fine-tuning 10 Dec 2016.