Transcription (more or less accurate)
Welcome to this pre-launch episode of Let's Vlog with TheSupercargo.
Greetings, especially to my friends at Blogg52 back home in Sweden. Hej vänner!
I've been absent from blogging for quite a while now. I think my last blog entry was in May and the last Photo of the Week posted in July. It's been nearly four months. I just wanted to let you know that I'm on my way back. I'm on my way back in and in an effort to make things more interesting by starting a vlog as well.
Right now I'm still in Brussels and if there's a little bit of an echo in here it's because I'm in the one room that is now empty furniture. Almost empty of furniture. It used to be the quietest room in the house but now there's a bit of an echo.
A Belgian ice cream van
(There's the ice cream van again.) A Belgian ice cream van, just to let you know I'm still in Brussels as I'm recording this, sometime in the middle of November. I'm soon going to be moving home.
At the end of December my wife and I will pack up finally and move back to Gothenburg. That means that there's an awful lot happening in my life at the moment, and that means that I'm not really in a position to do very much in the way of vlogging or blogging or anything else on a regular basis. Things come along and interrupt all the time.
I've been planning to come back to doing something on a regular basis for quite a while now. I just haven't managed to fit everything together yet. It's surprisingly difficult to get started with a blog, and once you've started it you have to keep going. There's a momentum you need to keep up. The ideal situation is that you have the completed material and you publish on the assigned day and all is well, but the truth of the matter is that you're often scrambling for material and polishing and fine tuning – and sometimes writing the original draft on the last day. On the very day of publication. So it's all a bit frantic.
I've been quite relieved not to have that hanging over me. That's been good, but at the same time it's also quite difficult to get back into the swing of things again. I'm hoping that once we're back in Gothenburg and settled in, that I'll be able to do things a bit more regularly.
Let's Vlog with TheSupercargo
The idea behind this vlog is that I want to be able to document my creative process. That sounds a bit highfalutin', but I want to be able to illustrate in videos what I'm doing in terms of writing, in terms of drawing, in terms of learning to use software and in terms of photography. I've decided that 2018 is the year that I'm going to publish a book.
I've said this before, but this time I mean it!
We shall see what happens, but I have a number of projects in the pipeline. One project I am very keen to try and complete is my book of poetry. It's called 50/50-ish. There's a whole story behind that which I hope to be able to share with you in future videos.
Apart from 50/50-ish, there's the website, which I'm working quite hard… No, I'm not working hard, I'm working now and again to try and improve. I started out this year (2017) planning to convert the website into a format called https which is a more secure Internet connection. The idea was that I would then set up an Internet shop. So I wanted to have a secure connection because if I'm trying to persuade you to buy things from me, and therefore give me your contact details, I think I should really try to be as secure as I can.
That hasn't happened yet. I'm hoping that I will be able to do that also in 2018.
Well, I don't think that I have an awful lot more that I want to say…
More to say – against the clock
Um, yeah, I have an awful lot more that I want to say! But I'm limited in the time I have available. I've decided to try and keep my video appearances down – well, the original idea was to keep them under 3 minutes, but that ain't going to happen!
But I'm trying to keep the raw material down under 15 minutes. There's a technical problem. The camera tends to shut off after 15 minutes, so if I can keep my recording down to 15 minutes then I can edit that down to a shorter block of time. Perhaps 5 minutes at the end of it all. [This video is actually 7 minutes and 16 seconds long.]
So, once again, this is to let you know I am still alive and kicking that things are happening here even despite the rather long silence that we have passed through. There's going to be another silence after this (though hopefully not so long). I'm hoping that my website, my blog, will jerk into action a little bit now and again and once we get into the New Year that things will move forward more smoothly.
Thank you very much for listening and – to the future!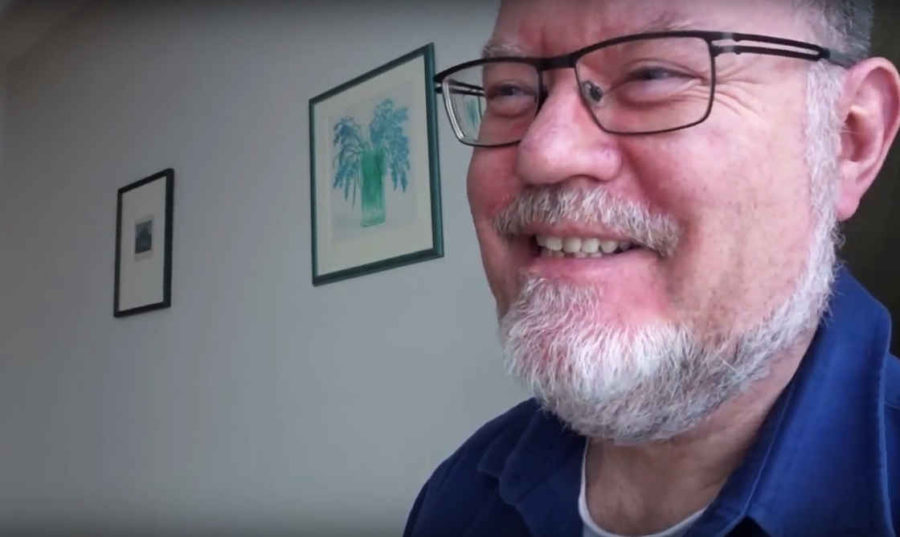 ---
I wrote this – and, indeed, made the video – for the #Blogg52 challenge.