The Secret Life of Carolyn Russell is a parallel time mystery, set in an English West Country town in 1979 and 2014.
In 1979 Carolyn Russell, aged 15, develops a crush on her maths teacher, the youthful Graham Simmons. Believing he feels the same for her, she secretly plans to elope with him. When she disappears at the end of the school term, suspicion falls on Simmons, but the police eventually eliminate him from their inquiries. (To the surprise of some and the disappointment of others.) Simmons, his reputation tarnished, leaves town and, like Carolyn, also vanishes.
In 2014, Stephanie Brett, a local journalist who once covered Carolyn's disappearance, decides to re-open the case. Stephanie, newly redundant from her job at the local paper, decides to reinvent herself as a podcaster. It's a means of working again and, she hopes, of earning a living. She lights on the story of Carolyn's disappearance as the subject of her first podcast series.
Alternating between 1979 and 214
The novel follows Carolyn's story and Stephanie's in alternating chapters, with a slight weight towards 2014 at the beginning and the end.
Although the book's title might lead you to think of Carolyn and her disappearance as the core of the story, this is really Stephanie's novel. I get the feeling Stephanie is the one who may return in subsequent volumes, investigating other local stories. (There is a teaser included about what may be the subject of the next instalment.)
The author, Gail Aldwin, is a fellow member of my writing group, Pens Around the World. I had the opportunity to read The Secret Life in an early draft, when it had a different working title. It's an education in itself to read the final version now and see how Gail has developed the story. How she has fleshed out the characters and situations.
Character driven
Although this is a mystery novel, it is very much character driven. Carolyn's half of the book is written in the first person, as if in a diary, and Gail has done a good job of capturing the teenage Carolyn in 1979 and her growing obsession.
By contrast, Stephanie's share of the novel is told in a fairly close third person. From a technical point of view it is interesting to compare the two perspectives. Carolyn's chapters and her personality are both more intensive and immersive (which is appropriate for the novel). But it does mean that some aspects of the story must be left to the reader's interpretation. In particular, Graham Simmons' reaction to Carolyn's growing crush.
Stephanie's share of the book involves her following up Carolyn's story, interviewing different people from Carolyn's life and teasing out her secrets. At the same time there is gentle comedy in Stephanie's various struggles with her cravings for food, her OCD and her hot flushes, and with learning the new skills she needs to become a podcaster. She swings wildly between uncertainty and over-confidence, but the problems she faces are put into perspective by the racism that targets her friend and lodger, Beth.
Held to account
Personally, I would have liked the book to be a little longer and for the denouement to be more developed. I think the solution is all too believable, but I found it unsatisfactory. Given that the more we learn about her, the less attractive Carolyn becomes, I'm disappointed she is never held to account for her behaviour. I do wish Stephanie was a better journalist. I wanted her to solve the mystery and give closure to Carolyn's family. And I would have liked her to have exonerated Graham Simmons instead of causing him more grief. (But that might just be my fellow feeling for him as a male teacher.)
However, my reservations aside, it's been educative, encouraging and a privilege to see Gail develop this story and bring it to publication. I'm delighted to be writing this review, my second of a novel by Gail Aldwin in just two years.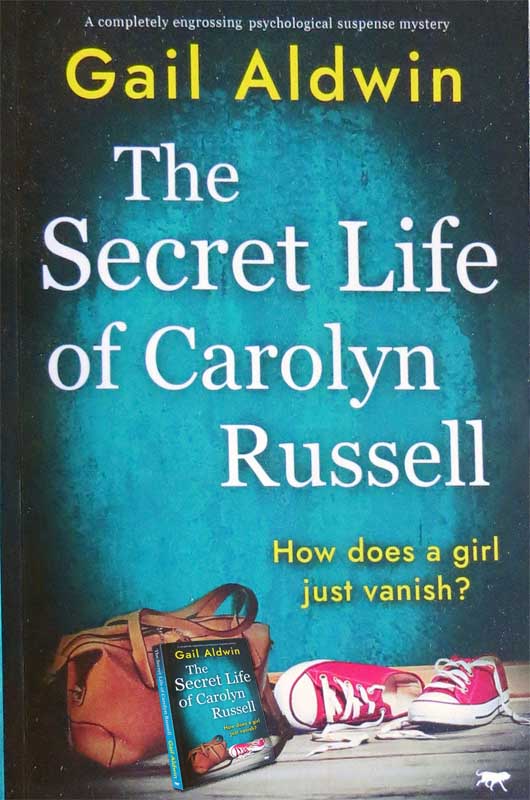 ---
Read more …