At Lytham St Annes in the English north-west, north of Liverpool and south of Blackpool, the town is separated from the Irish Sea by a bank of sand dunes. The only time I was there was the summer of 1968. I was not quite 10 years old. A summer holiday, just Gran, Mum, my sister and me. The bungalow we stayed in was the property of friends of my grandmother's.
The day after we arrived the light was dull and threatening and the wind was blowing over the sands and off the sea. The sand rose in the wind and blew against the bungalow's facade, hissing against the windows, forcing its way in through the cracks around the frames, around the front door. It crept in fine grains of beige and silver across the white-painted grain of the wooden windowsill, arrowing away from the almost invisible holes it forced its way through. I felt it grit in my mouth, between my teeth, and spat into my hand, but couldn't see the sand in my spit.
In the kid's magazines I found in the bedside cabinet, Ranger, Look and Learn, there was sand between the pages. And in "Tales from the Trigan Empire" a desert wind blew and a sandstorm threatened to engulf Trigan City.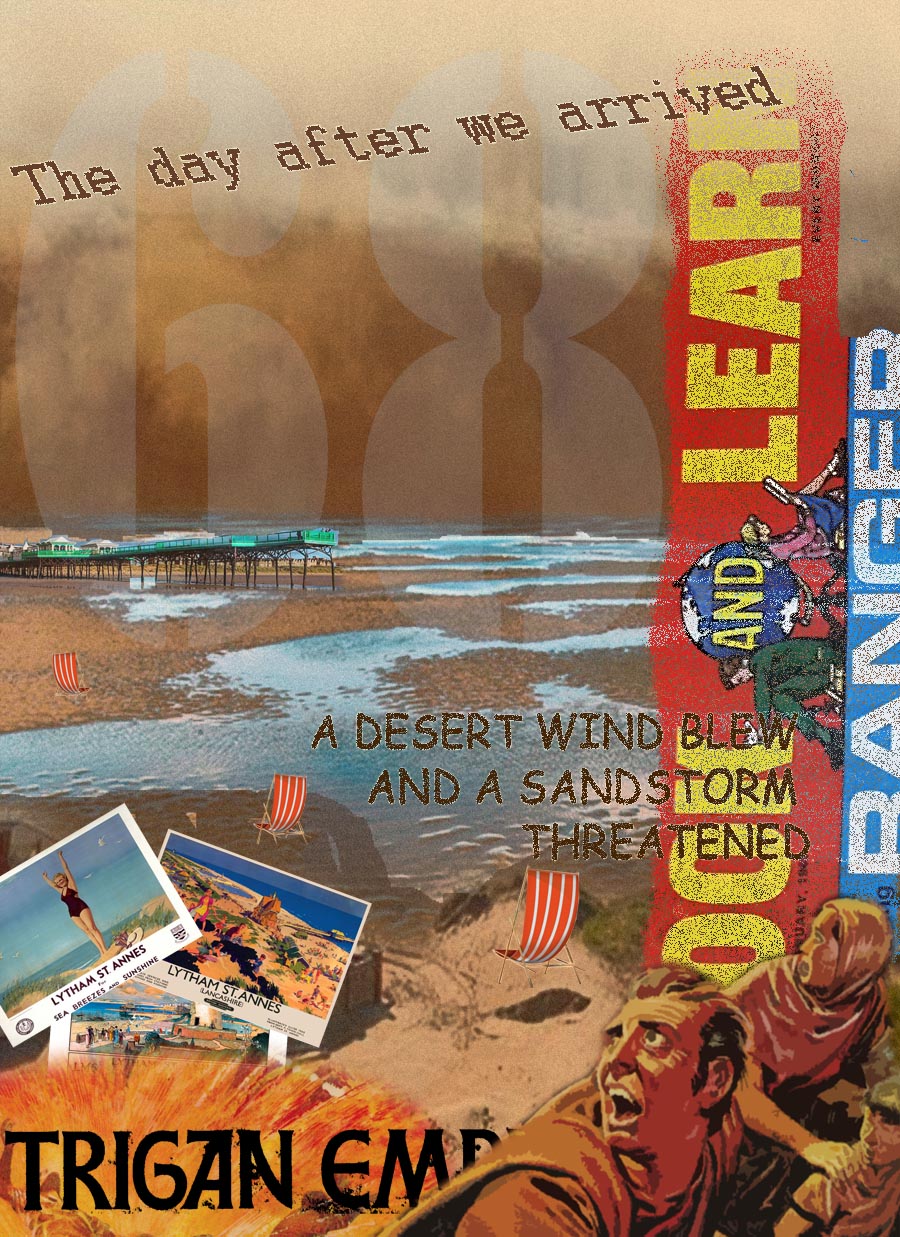 Not the best advert for Lytham St Annes, I'm afraid. This is an attempt to write autobiographical flash fiction. The collage is made up of pieces culled from the Internet and distressed in Photoshop. The frightened figures, bottom right, are (I think) by French illustrator Fabrice Lavollay, from the cover of the 1973 Look and Learn Book of the Trigan Empire. Otherwise the series was largely drawn by the late, great Don Lawrence.
---
Read more …