The last week I have been very taken up with the NYC Midnight Short Story Challenge. I came across it for the first time last year and decided to give it a try. I haven't participated in a writing competition since – well, a very long time. Probably not since I was a teenager.
If you are also in the same state of ignorance as I was before I stumbled on it, the competition is organised as follows. First you register to take part and pay an entrance fee ($55, or $45 for early registrants). Then you wait till the contest starts – at midnight on a certain day, New York time. (This year, for me, that was 6 o'clock in the morning on 23rd January.) You receive an e-mail placing you in a "heat" (group) with 34 other competitors. The "heat" is assigned a genre, a subject and a character. You have 8 days to write a 2500 word story that fits the genre and includes the subject and character assigned.
My "heat" was number 21. The genre was "fairy tale". The subject was "a birthmark". The character was "a psychic".
I wanted to ask what "a psychic" was doing in a fairy tale, but after checking in a dictionary and on Wikipedia I reasoned that I could probably get away with having a fortune-teller, oracle or seer. The first story I came up with felt quite good. But after sleeping on it I decided it was a fantasy (or even a satire) rather than a fairy story. I ditched it, sat down and thought again.
My second idea I wrote very nearly 3000 words for, before realising that:
not only was it way over the limit, but that
it was too complicated
and I really didn't know where I was going with it
So I tossed that one out, slept on it again and toyed around with different ideas. Eventually I came up with something I thought might work. By now we had passed the half-way mark. On Thursday and Friday (28th and 29th) I wrote and re-wrote, counted words and shaved, and eventually had a story finished by Friday evening.
Mrs SC read it and approved, so I slept on it again and on Saturday morning I finished it off (2495 words), uploaded it 19 hours before the deadline, and heaved a sigh of relief.
Now, the story as submitted, although it is couched (stylistically) as a fairy tale, doesn't begin "Once upon a time", doesn't end "happily ever after", isn't really suitable for children and doesn't have much in the way of magic. (It does have some, though.) Beyond that it doesn't actually use the word "birthmark", and my "psychic" is a seer who refuses to tell the future because the future is still undecided. I'm not at all sure how the competition judges will react, but I'm really satisfied with the story. Obviously, I'd very much like to be one of the five competitors whose story is judged of sufficient quality for us to move on to the second round. But even if I don't get that, it will have been worthwhile taking part for the story I wrote – and for the experience of course.
If I've understood things correctly, the story will be available for general public appraisal on Tuesday 2nd February (72 hours after the first round closed). If so I'll post a link to it here and on Facebook and Twitter. The results (winners, runners up, honourable mentions) will be announced at midnight NY time on 10th March.
Assuming the story passes, then Round 2 will run for just three days between 18th and 20th March. (That will be a maximum 2000 word story.) Round 3 takes place over 24 hours on 30th April when the challenge will be to write a story of max 1500 words. Round 3 clearly drifts into the world of flash fiction – but why not? There are prizes also (see here), but really the experience is the big payoff.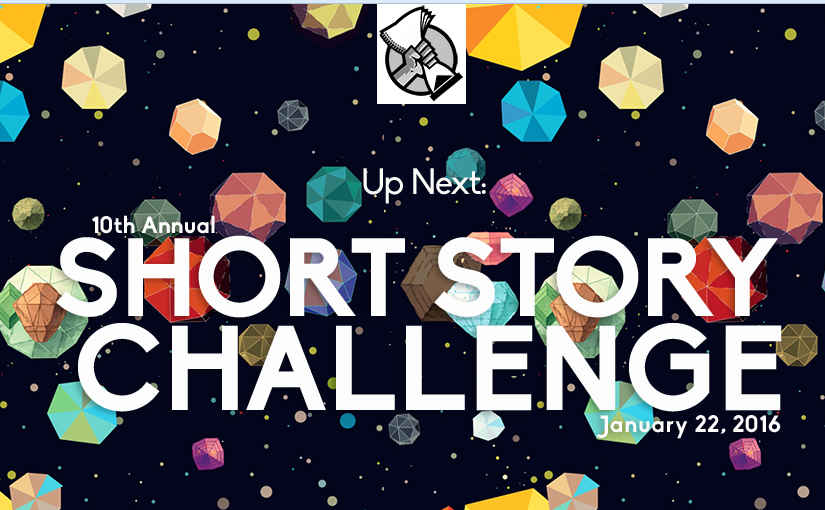 4th February. "Tala's Story" is now posted. Here's the link.
---
I originally published this article on the separate At the Quill website. Edited for SEO and transferred here 31 Jan 2017.