There are plans – and then plans that fall through. There are problems – but problems we can overcome with a little goodwill.  Living in Brussels reinforces my appreciation of these truths surprisingly often. The following three incidents all happened last Sunday.
The Iris Festival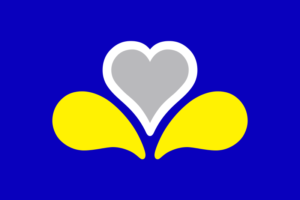 Last weekend, Brussels celebrated the Iris Festival. The last couple of years at this time I've been under the impression that there must be a display of irises somewhere. Something like biannual flower carpet in the Grand Place every other August. I've looked, but not been able to find anything. Now I know why. The Iris Festival is nothing to do with horticulture, everything to do with the iris being the symbol of the city of Brussels. It's when Brussels celebrates being Brussels.
Of course, this being Brussels, city-wide co-ordination is a bit patchy. (I only just now discovered the Internet site I'm linking to above.)
As far as we could tell, each of the 19 municipalities that make up the Brussels region had its own separate plan. Though there seemed to be similarities between them. Similarities between the plans we saw that is.
A brochure was delivered home to us. For some reason it contained the Iris Festival plans for just 4 municipalities: Forest, Saint Giles, Molenbeek and Anderlecht. Now, we live in the municipality of Uccle, so why we got just this brochure remains a bit of a mystery. A mystery too surrounds whatever Uccle was doing to mark the Festival. We never found out. (Now I know! There were only activities in these four municipalities.)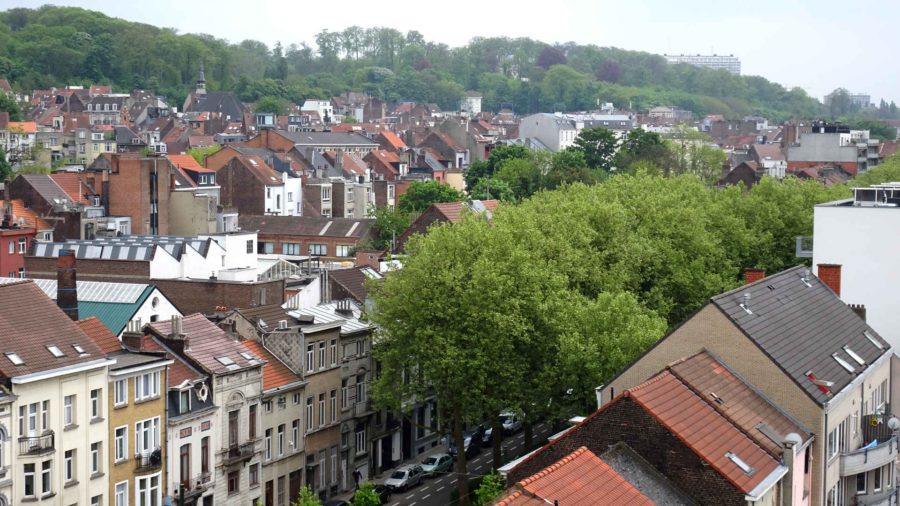 Languages
No matter, Forest and Saint Giles are just up the road, Molenbeek and Anderlecht not much further. We studied the brochure.
In the end it was only on Sunday that we had the opportunity to take advantage of the Festival. We picked a guided walk through Forest starting at the Wiels Contemporary Art Centre and ending up at Altitude Cent, which is fairly close to home.
There was no indication of which language the guiding would be in. The brochure advertised it in three languages: French, Dutch and English. However, while some of the other walks in the brochure were clearly marked as being in one language or another, this one – not so much.
We guessed it would be in French. But Mrs SC's French is pretty good by now, and we thought we could walk with them. She would pick up what was being said and pass it on, while I took photos. It would be an interesting couple of hours, we thought.
Slow start
The whole thing started at 1.30. Well, it was a Sunday, so we had a slow start. Then, of course, the trams were working to a Sunday schedule. Getting to Wiels took longer than we anticipated, but we arrived, I suppose, a minute or two after half-past.
We'd assumed that the group, even if they started on the dot, wouldn't have got so far away that they'd be out of sight. We expected we'd be able to catch them up. But when we got there, there was nobody in sight.
As we were standing at the doors of the art centre, looking around to see if we could guess which way the tour had gone, a lady came up to ask us if we were looking for the guided tour. "Yes!" we said, delighted. But then we discovered she'd been there for 15 minutes, long in advance of when the tour was supposed to start. And she'd found no one: no other guidees, no guide.
Forest
She was confused and embarrassed. Confused for herself and – as a Bruxelloise – embarrassed at our initial delight in seeing her. After we understood the real situation, we said something unguarded along the lines of: "Well, that's what Brussels is like!" She became defensive. "No," she insisted, "this is not what Brussels is like. Absolutely not. It's because… we're in Forest."
She was herself from the central municipality, from Bruxelles-Ville. People there would never behave like this.
She was also worried about being in Forest. If it hadn't been for the promise of the guided walk, she confessed, she would never have come on her own to this very rough, unpleasant and dangerous area of Brussels.
The Absent Tour
Mrs SC and I looked at one another and looked around. At the wide, quiet streets outside, at the trees and grass-lined tram tracks. We looked around the busy reception area of the art gallery. At the families enjoying their Sunday lunch in the café, and the people browsing the bookshop. And we thought how often we have walked through these streets or visited Wiels. Rough, unpleasant and dangerous? Her description didn't fit our picture of the area, and we said as much. But her ideas were fixed. This district is dangerous, and nothing a couple of naïve foreigners might say would get her to change her mind.
Mrs SC and I gave up on the tour and decided instead to see Wiels' current exhibition. It was called (for no obvious reason) "The Absent Museum". I thought that was a title better applied to our guided tour. (If only I'd checked on-line.)

Incident on a tram
To pursue our experience of Brussels, after we felt we had done Wiels, Mrs SC decided she wanted to take me to see a bookshop which she'd come across away across town. She discovered on-line that they were open on Sunday and there would be food, and so we set out. It was a longish tram journey.
At one point, the tram was winding its way through suburban streets very well lined with parked cars. There is, people say "nowhere" to park in Brussels – and so people park everywhere. There was one point where the tramlines swung around a corner, and the tramdriver got into difficulties. Although the tracks were free, the corner was chock-a-block with parked cars, many parked so close to the tramlines the driver was afraid of scratching them or his tram as he passed.
He did not call for assistance, but edged the tram along, watching cars through his side mirror. Then, less than half way round the corner, he stopped the tram and got out. He walked back along the side of the tram trying to judge his clearance. He carefully folded cars' wing mirrors in so the tram wouldn't scrape them off.
The kindness of travellers
Back in his cabin, the driver was still unable to see how close he was getting to the cars. Would it be possible to squeeze past? That was when one of the passengers, understanding the problem, offered to help. She got out and walked back to the tightest point and stood there to wave the tram along.
When the driver had safely squeezed past, he opened the back door of the tram. The passenger got back on board and walked through the tram back to her seat, earning smiles and thanks along the way. And so we drove on.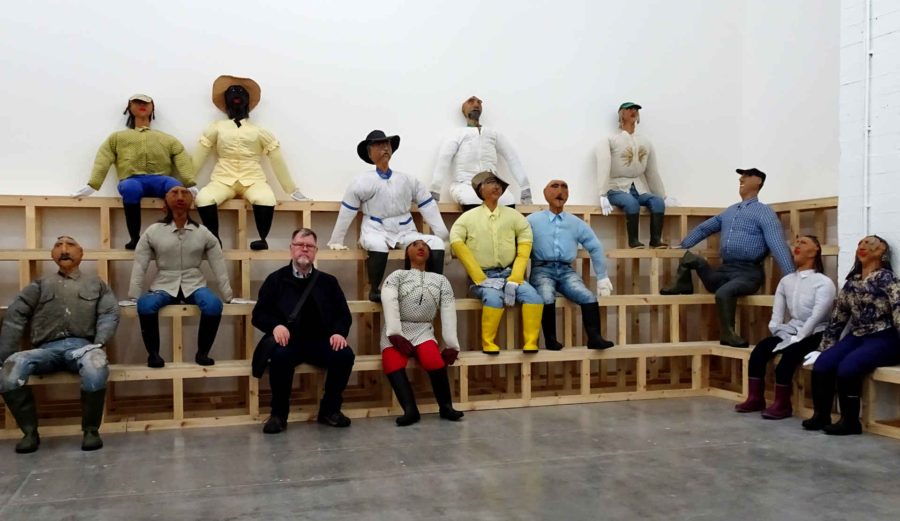 Food
When we finally reached our destination, it was about 4pm and I at least was quite hungry.
Our destination turned out to be a combination book store and cafe and it deserves a blog article to itself.  Also it's own photo session. (And it's name revealed in a more positive context.) I'll get around to that at some point. But just now, here's another typical Belgium/Brussels situation.
By the time we got to the shop, we were a bit worried there wouldn't be any food left. It was so late. Just inside the door, however, there were some cold shelves and on the shelves two salads, displayed in plastic boxes. We picked them up and we went to pay.
When the salesman realised we wanted to stay in the shop/cafe to eat he explained the food we'd picked up was just for take-away. "But," he said, "we have a kitchen. We have a proper menu." So we soon found ourselves seated and reading the menu. It was enticing and we decided we both wanted cheeseburgers.
The kitchen
By then it was about 16.30 when the waiter came to serve us. Cheeseburgers, please, we said. "No, no, no, he replied. "The kitchen is shut. The only food available is the take-away food in the cold cabinet at the front of the shop. Or the coffee and patisseries at the counter."
We pointed out that his colleague had encouraged us not to take the salads, but instead to order hot food. "Pfff. The guy behind the counter. He's there to sell books!"
But, look, we said, on the menu, here, printed. It says the kitchen is open until  17.00.
"But you must understand, this is a Sunday."
It says open until  17.00 on Sundays.
"The menu is out of date," he said. But he went away to check and came back a few minutes later to say he had fixed it. "Pas de problème. The kitchen will open just for you."
And the food, when it came, was fine.
---
Note
I really should have checked the Iris Festival on-line. Now, looking for a link for this article, I find that the guided tour of Forest was only ever going to take place on Saturday. It's comforting that we were not the only people to make the mistake.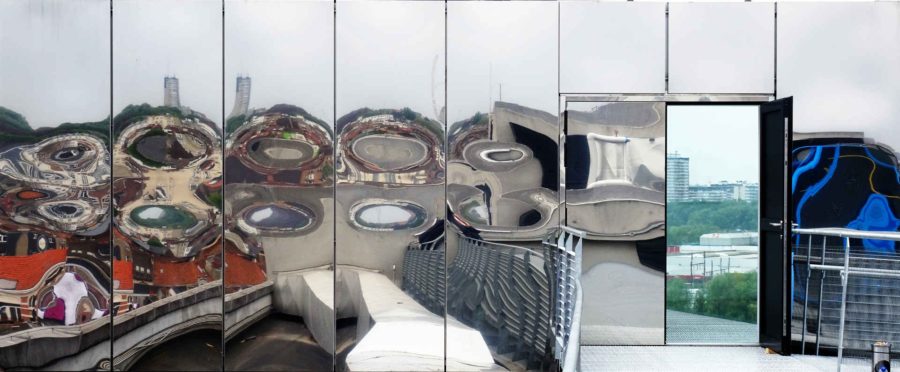 ---
I wrote this article for the #Blogg52 challenge.