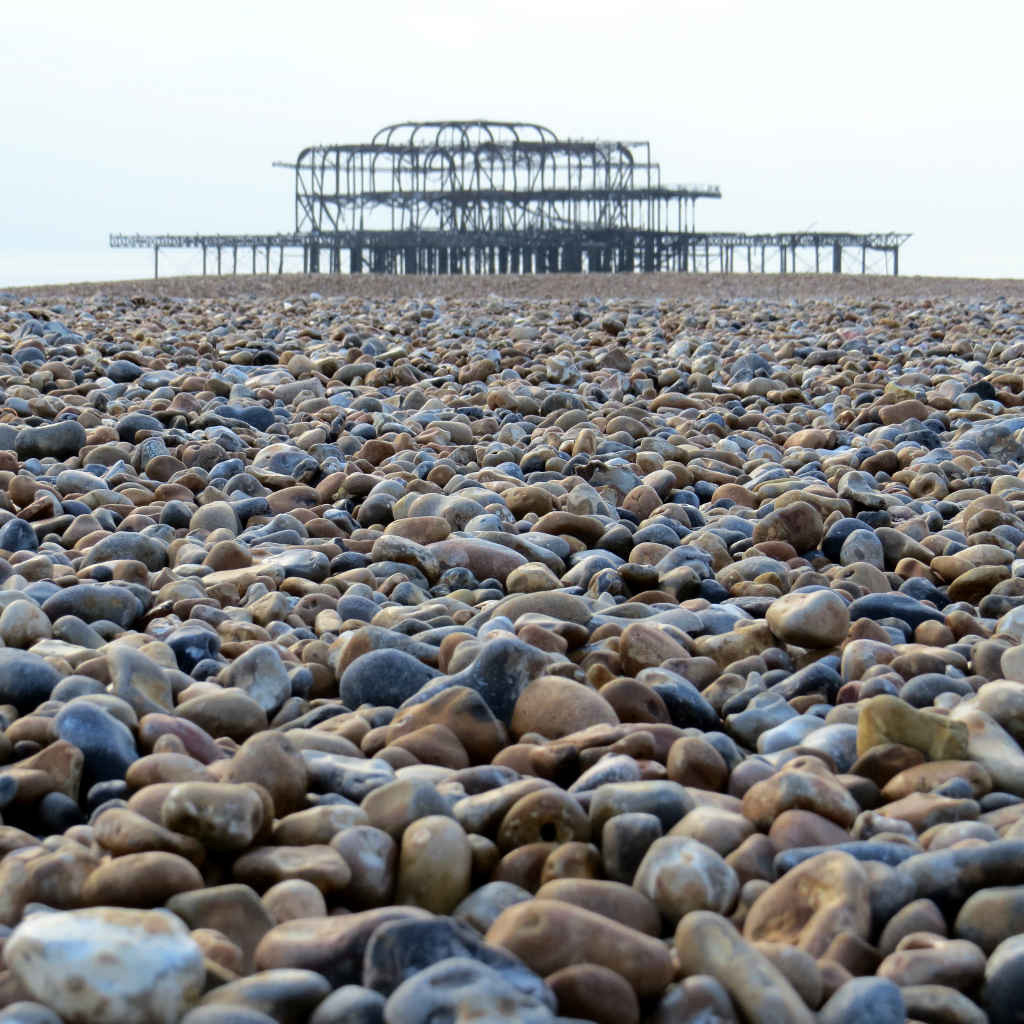 Above: This is what's left of the West Pier across shingle.
Above: The Channel's leaden line. (This is a quote from Rudyard Kipling's poem "Sussex".)
Above: The West Pier with lens flare.
Three photos I didn't manage to include in last week's post from Brighton. I'm on holiday once again – a new blog entry will follow just as soon as I have the time to write it!
For some truely spectacular photographs from Brighton and Sussex that are far superior to my efforts, follow this link to Brighton Photography.
---
I wrote this article for the #Blogg52 challenge.