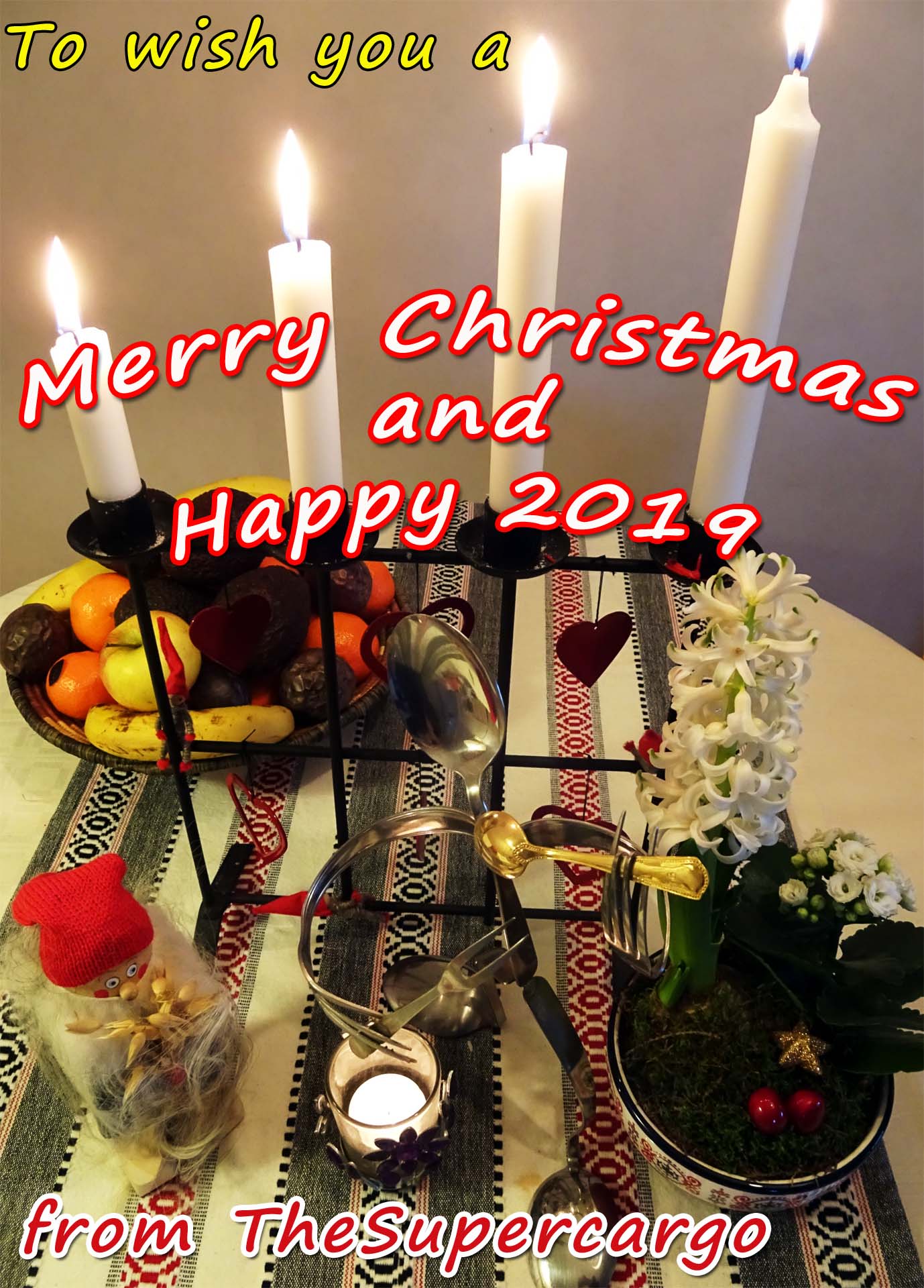 To all visitors, my very best wishes for a Merry Christmas 2018. Here's hoping for a better 2019 for all of us!
Thank you for visiting TheSupercargo during the year – the site has received about 3000 visitors in 2019 which beats my previous best year, 2015, by about 700. TheSupercargo website will be taking an extended New Year break. Expect to see it back towards the end of January or possibly early in February. When it returns, it will be reconstituted as TheSupercargo.eu and will be more secure. (Running as an https domain – something I promised nearly two years ago now!)
[The extended break was far longer than I anticipated. Seven months in the end. Part of the time I spent integrating the remaining pieces of the subdomains into the main site, and part I struggled to find a way not to give up on TheSupercargo.com. And I succeeded!]
The current address – https://thesupercargo.com – will redirect to the new site, but those of you subscribing for updates via WordPress may experience a hiccup. I'll try to make sure it isn't worse than that.