Autumn is a muted season I always think. Not when the south-westerly winds are screaming round the corner of the house and rain or hail is battering the windowpanes, to be sure. But after the storm – and before the next one gets going – in a daylight which is always tending towards evening.
Muted autumn
Muted autumn days are good times for walking, and the muted light is interesting for photography. Lately, I've not been out with the camera much. There have been other calls on my time and my eyesight, as ever, is a bit of a worry to me. But the other day Mrs SC and I decided to visit Nya Varvet, a district of Gothenburg we haven't seen so much of.
I took the camera along and went through the usual process I go through when I've not been taking pictures awhile. Counting my steps. Making myself take a picture every 100 or 200 strides. More or less. I'm not rigid.
Home again, I find fifty photographs of which a dozen or so are worth sharing I think. So here they are. I hope you enjoy them.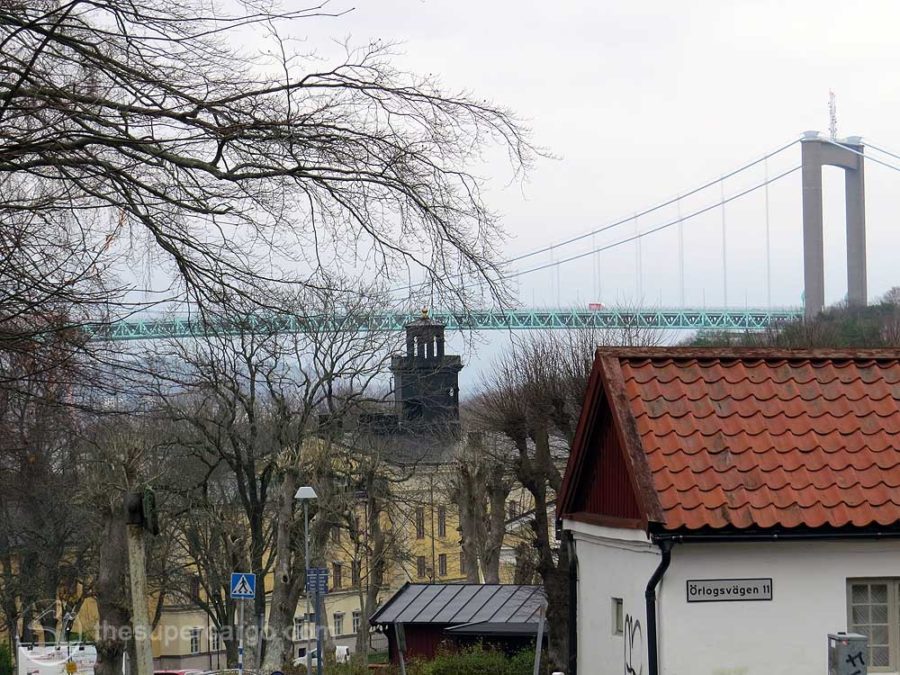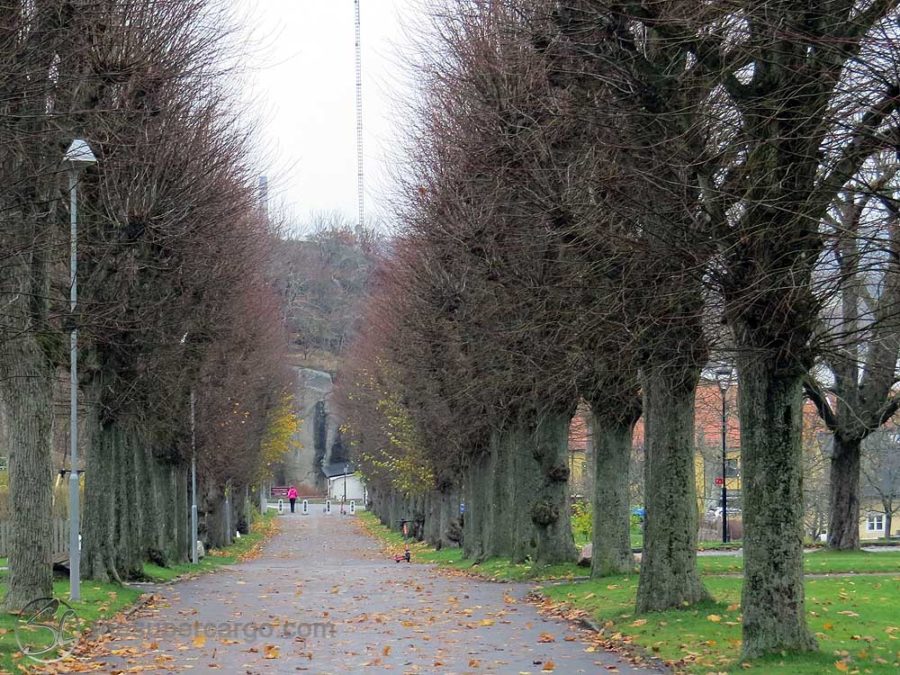 The New Shipyard
Nya Varvet – the New Shipyard – was originally laid out and constructed as a naval base in 1699. It entered into service in 1700. There's a memorial that says so. (It was New by comparison with the Old Shipyard – Gamle Varvet – from 1662, which lay further inland up the Göta river.)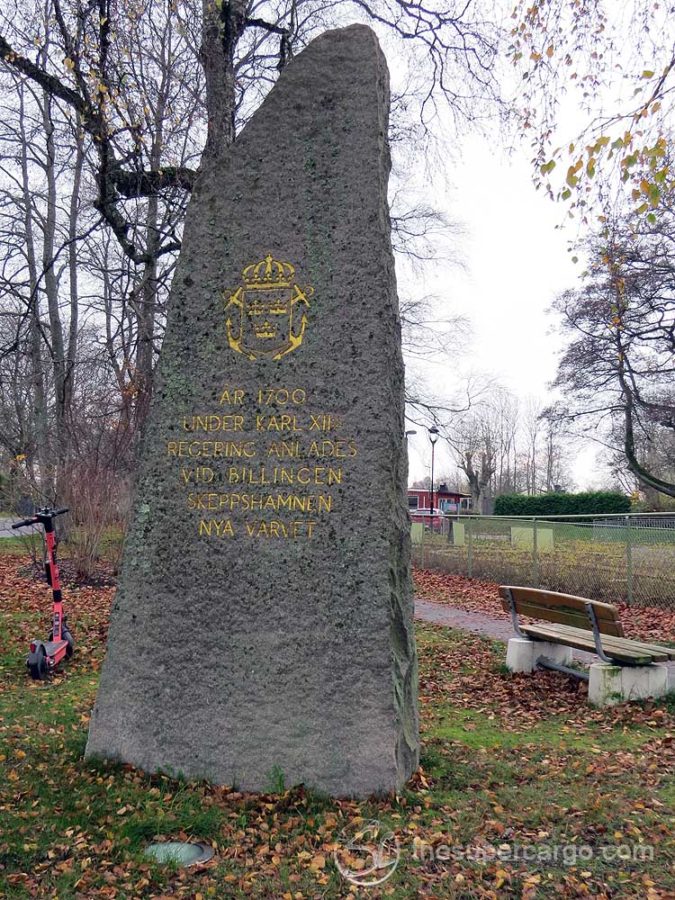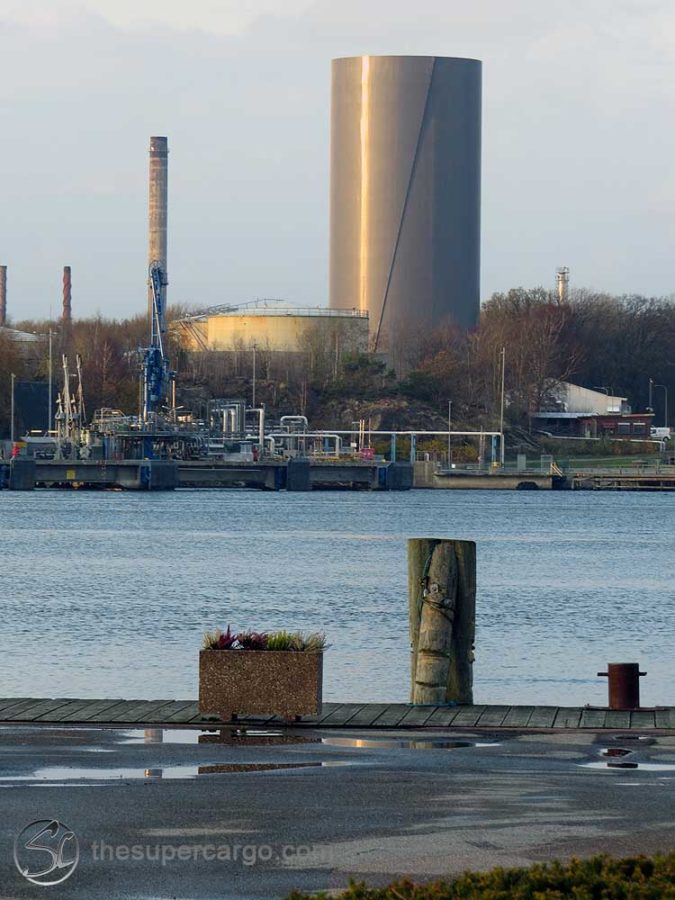 Nya Varvet functioned as a base for the Swedish west coast fleet during the Great Northern War (1700-1721). In conjunction with Nya Alvsborg, the island fortress in mouth of the river, it protected the city of Gothenburg against Danish invasion.
It fell into disuse for a period in the middle of the 1700s because it was discovered (if that's the right word) by shipworms. These are molluscs that bore their way into the timbers of wooden ships. Shipworms, also called Teredo worms, live in salt water. The Swedish navy, which had largely operated in the brackish Baltic before the 1700s, had never had a serious problem with them. Now, though, they were such a threat that Nya Varvet was all but abandoned for a period. The ships moved to Gamla Varvet where the water was sweeter.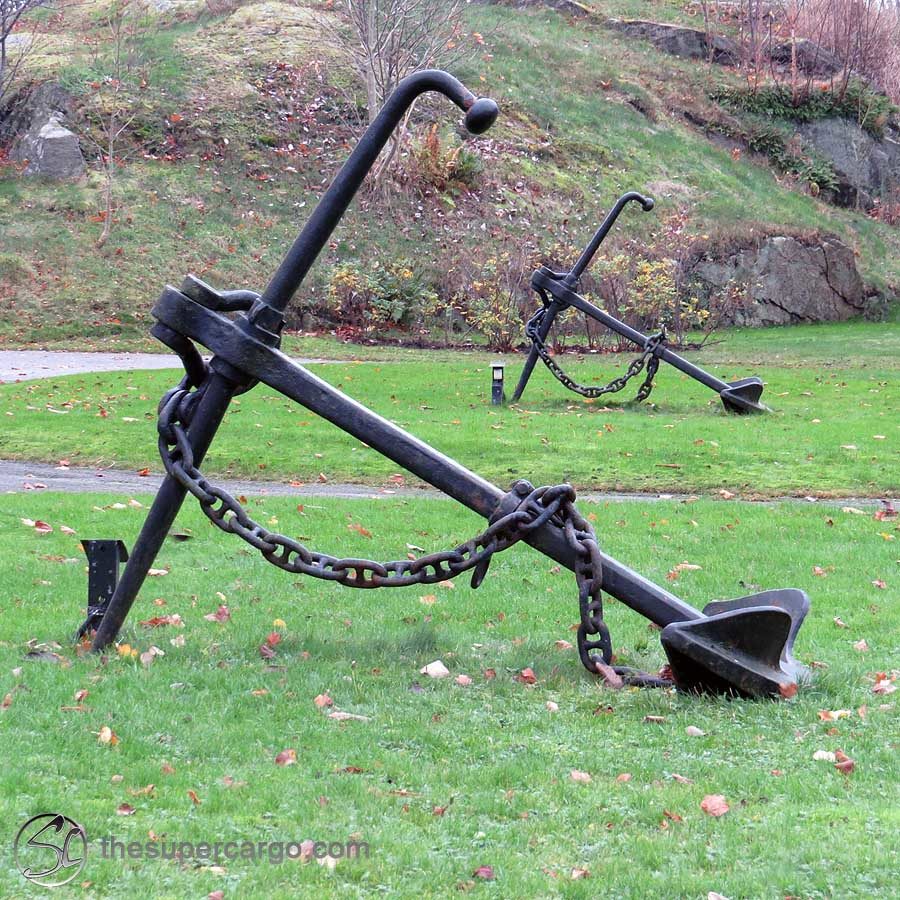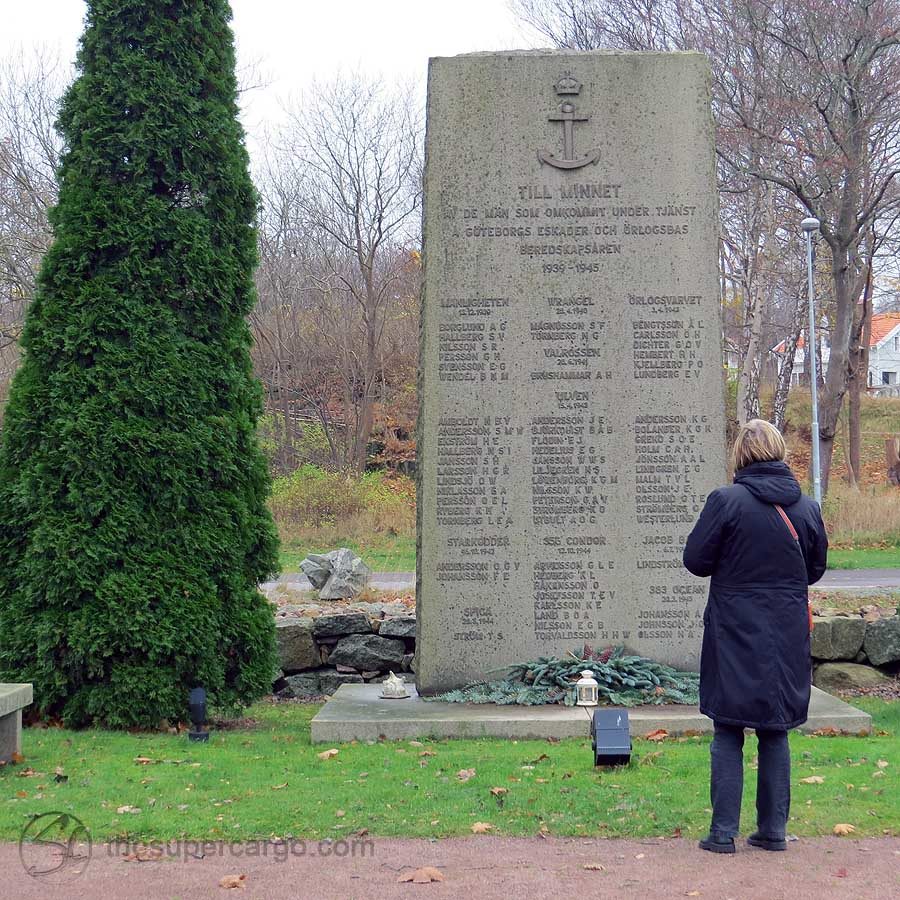 Nya Varvet had a new lease of life from the 1790s when it was reorganised to accommodate "the Gothenburg squadrons of the army fleet." It was an active naval base throughout the Revolutionary and Napoleonic period. The Swedish Wikipedia retells the following story.
Chaos and destruction
The Kingdom of Denmark-Norway was allied with Napoleon, who was trying to impose a continent wide embargo on trade with Britain. The Swedes continued to trade with the British (largely through Gothenburg). To try to stop this, in 1808 Napoleon had Denmark declare war on Sweden. A British fleet and a corps of British soldiers arrived to help defend Sweden.
Meanwhile a Spanish army corps of about 9,000 men under French command arrived in Denmark. They were going to help the Danish invade Sweden. Spain was a part of Napoleon's Empire at this time, but the Spanish soldiers were not very enthusiastic. They mutinied and went over to the British – who didn't really trust them and shipped them in 53 captured Danish ships across to Gothenburg.
The Danish transport ships became the subject of an irritated exchange of letters between the Governor of Gothenburg and the acting Commander of Nya Varvet. The Governor wanted the ships to be kept moored at Nya Varvet under British supervision. The Commander refused. It was too dangerous, he said. He was proved right.
On 11th September 1808, two Danish ships (presumably under British captains) sneaked into Nya Varvet. One of them caught fire and the fire spread to the shipyard. Apparently it laid waste to the shipyard and destroyed three Swedish cannon warships that were in dock taking armaments aboard. Chaos and destruction. After this the Danish ships were moved out into the Gothenburg archipelago until they they were ordered by London to sail away in October.
A muted autumn crab
Nya Varvet continued to act as a marine base in various forms until it was decommissioned in the 1980s. Now it's a mix of residential and business premises.
On our way home, we passed Röda Sten, the Red Stone. It's an indication of how poor my eyesight is these days that I did not see it or know I'd taken a photo of it till I was processing these pictures on my computer yesterday. Not a bad composition even so.
On the way we passed a crab on a wall. It was dead, probably cooked. (Look, I'm colour-blind, OK?) Somebody had just left it there on the top of the wall. It demanded to be photographed. Hopefully a seagull found it and made a meal of it afterwards.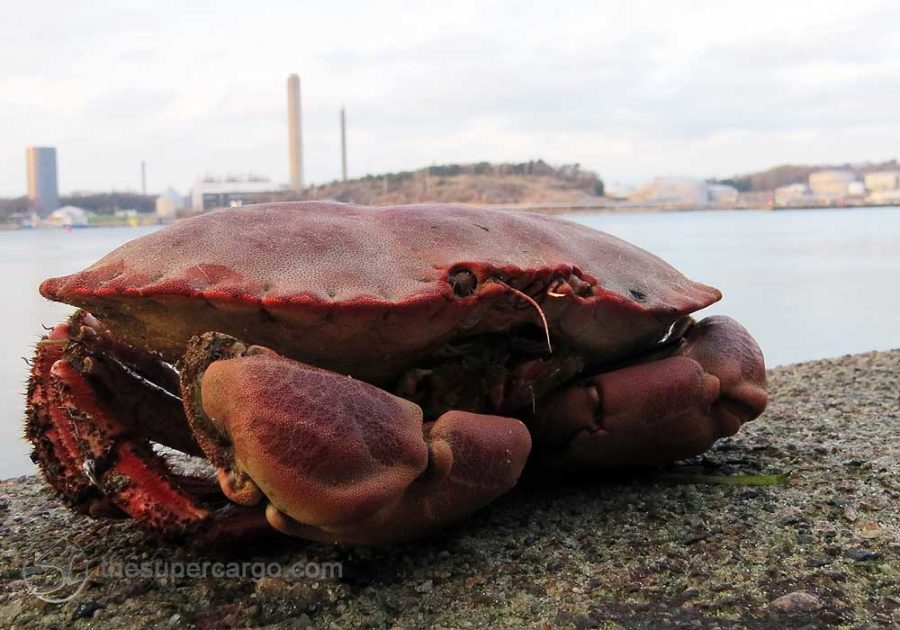 ---
See and read more….