Cameras for Africa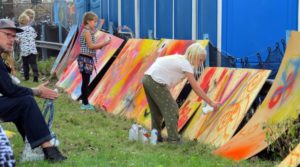 In less than four months Mrs SC and I will be flying to Africa. After much discussion and a number of set-backs we're visiting Ghana for a New Year holiday. I'll be writing more about that later, but one question I have on my mind now is, which camera do I take? That's where Ringön came in.
I'm putting all my various cameras through their paces. Trying them out in different situations and conditions. Hoping to make up my mind which would be best. I don't really want to take more than one. Suppose what I really want is to take street photos…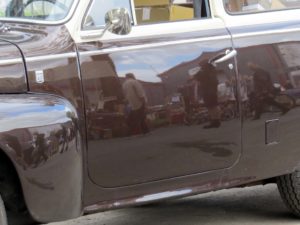 So on Saturday it was the turn of my Canon SX50 HS. This is the camera I used for two years for my daily photo blog GBG365. I took most of Friday's photos of the week with this camera. Since I started using my Sony Powershot DSC HX90 in 2016, though, the Canon's spent a lot of time on the shelf. The Powershot is much lighter to carry and takes up less space, but it's not as fast as I would like and I don't think so highly of the pictures it produces when the light is low.
After taking it out on Saturday, I feel the Canon SX50 is faster and produces some really nice quality pictures. It's certainly more bulky and heavier than the Sony. Despite that, it's a really good camera for street photography, as I think some of these photos go to show.
Ö-Festen på Ringön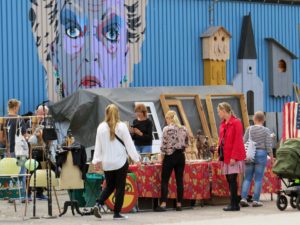 "The Island Party on Ring Island", had it's third iteration on Saturday 1st September. Because of being away in Brussels this was first time either Mrs SC or I have been able to attend. We didn't have much idea what to expect, but we had great fun. We agreed after that as Hammerkullen has its carnival and Andra Långgatan it's hipster street market, now Ringön has its Ö-Fest.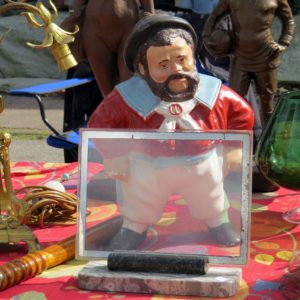 The event was certainly more of a street party than a market, though there was buying and selling too. More bric-a-brac than vintage, more secondhand than designer lables.
It was also an opportunity for the many and varied firms that populate this former industrial area of Gothenburg to socialise, promote themselves and build community spirit.
Also to welcome visitors from around Hisingen and further afield. It was noticeable how Gothenburg accents dominated, both among visitors and among the people running at least some of the stalls.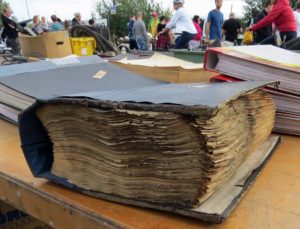 Ringön itself is – was – an artificial island. It was created when the marshland north of the river, Tingstadsvassen, was drained at the end of the 19th century. For about 60 years a canal called the Ring Canal formed the north side of the island while the Göta River flowed to the south. Ringön became a new dock area for the Port of Gothenburg. Ships would load and off-load here and their goods were transported further by rail or stored in the nearby Free Harbour.
All change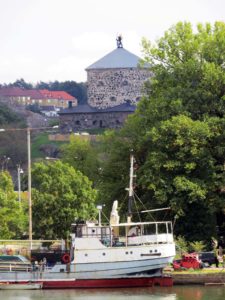 All that changed in the 1960s with the increasing draught of transport vessels. Newer harbours down-river, closer to the sea opened to serve the new ships. Then came the collapse of shipbuilding in Gothenburg in the 1970s and 1980s.
Industry hangs on here on Ringön, though. There is still Gotenius varv, once Gothenburg's smallest shipbuilder now the city's only ship repairers. There are smithies and repair shops and small mechanical engineering firms, a maritime salvage company, import-export businesses and a marina. And then there are the newcomers. There's a brewery (Vega), a storage facility with exhibition space, various artist's studios, cafés and restaurants. Also Gothenburg's city theatre seems to store its properties in a warehouse on the island.
I'm writing all this more from what I remember of Saturday's visit and these photos than from real knowledge. (Though I'm looking for appropriate on-line links and extra information as I type.) According to the website of Saltet på Ringön, the group responsible for co-ordinating Ö-Festen, about 40 businesses of the 800 on Ringön were actively involved on Saturday.
Gothenburg 2021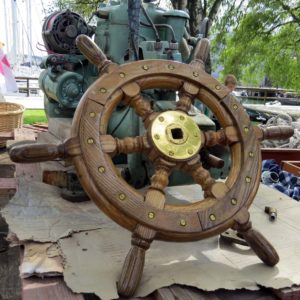 Ö-Festen is a project in Gothenburg's 2021 investment – preparing for the celebrations around the city's 400th birthday.
It's not just a worthy project, it's also a lot of fun and I would guess it has good prospects to continue annually even after 2021.
The core area of Ö-Festen was Järnmalmsgatan (Iron ore street), which runs along parallel to the river. This street was closed off and here were most of the stalls, but also the urban market garden run by Ringöns Gröna, which was open.
At one end of the street was an open-air bar run by the Vega Brewery. At the opposite end Stadsteatern and Backateatern were selling no longer useful props and costumes. There were a number of places to get food and/or drink here too.
One second hand furniture business had spread its wares out and invited visitors to come and sit while they had a bite to eat or listened to music from the stage.
Down by the river there was a sort of exhibition of vintage vehicles (cars, motorcycles and boats). I say "sort of" because it seemed more one of those opportunities for people who own a vintage vehicle to bring it along to show off.
On the top floor of the storage facility was an art exhibition.
There seemed to be good stream of visitors. We were carried along on our way to Järnmalmsgatan by the crowd on it's way to the party. Three or more hours later we found ourselves pushing against the flow when we decided we'd had enough and were leaving.
---
Read (and see) more…