Ola Serneke is a wealthy businessman and engineer. His construction company is building a tower billed as "Karlatorn", but it's prominently labled with Serneke's name. And now we can see it every day.
One of the attractive features of the apartment where Mrs SC and I live is the vew. From the living room we look out over over Ramberget – the Raven Mountain. This is a tree-covered rocky hill surrounded by a leafy park that starts at the bottom of our street. It's always been a pleasure to follow the changing seasons in the leaves, to see the wind sweep across the trees and shift the colours of them.
But now, lucky us, we have an additional thing to rest our eyes upon. Serneke's phallus, the Karlatorn, has pushed over the ridge of Ramberget and we can no longer ignore it.
Take that, Malmö!
It's a skyscraper in the making, scheduled for completion in 2024. (Maybe 2026, maybe sometime.) When it's built it will stand 245 metres tall and will top Malmö's Turning Torso. This, one suspects, was the unique selling point for the Gothenburg council to get them to grant building permission. (Nobody here likes the thought of Malmö – Sweden's third city – beating Gothenburg – Sweden's second city – in any competiton.)
The tower's 70 meters of foundation, down through river silt to granite bedrock, and its first 35 floors, were all constructed behind Ramberget from our point of view. Of course we've been to see it growing in the old dockyard area of Lundbystrand. But now the top of the tower, clearly labled with Serneke's name, has pushed over the crest of the hill and into our living room. We can no longer ignore it. And henceforth we will always see it there. Erect and glowing. It's got another 35+ floors to go before it reaches its full height.
Photographing Serneke's tower
In April, when I first noticed the cranes poking up above the hill, I started to photograph it. I've been taking pictures more or less daily in the mid-afternoon ever since. I thought I might make a stop-motion animation of what I think of as Serneke's sky rape. But I have to say some of the meterological effects I've seen over the summer have been given a kind of apocalyptic focus by the growing structure, so it's not all bad.
Take a look!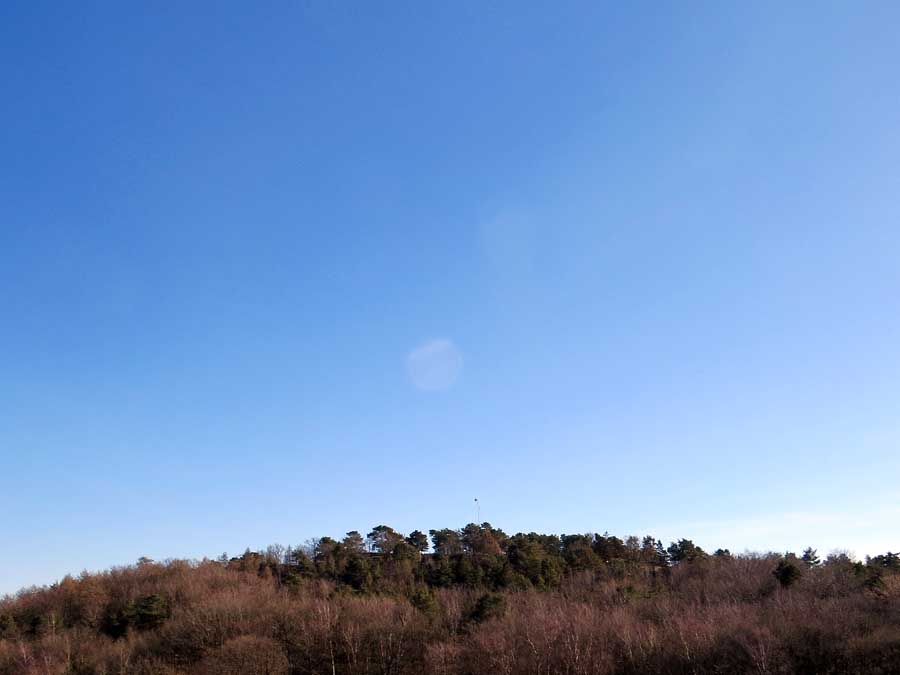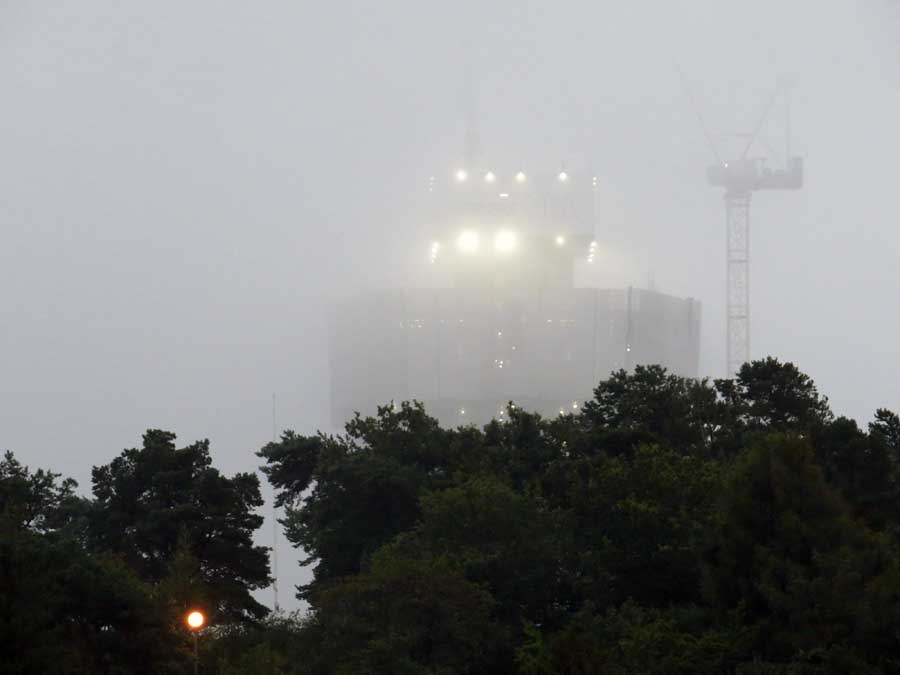 Note about the illustrations: All the photos are my own except the portrait of Ola Serneke blended with his tower. The original photo of Serneke comes from Öresund News via Wikimedia Commons, here.
---
Read and see more …