Let's spring back! This week, a photo essay looking back at spring (mostly from the month of May) through the rear-view mirror of my photo archive. After more than a year of not being out among folk, it's nice to remember that I used to take photos of people doing things together. With any luck, I should be able to do it again soon.
Last weekend I had a little foretaste when we celebrated the opening of the new bridge connecting Hisingen – the island where I live – with Gothenburg city. The largest crowd I've been out among this year, and probably since March 2020.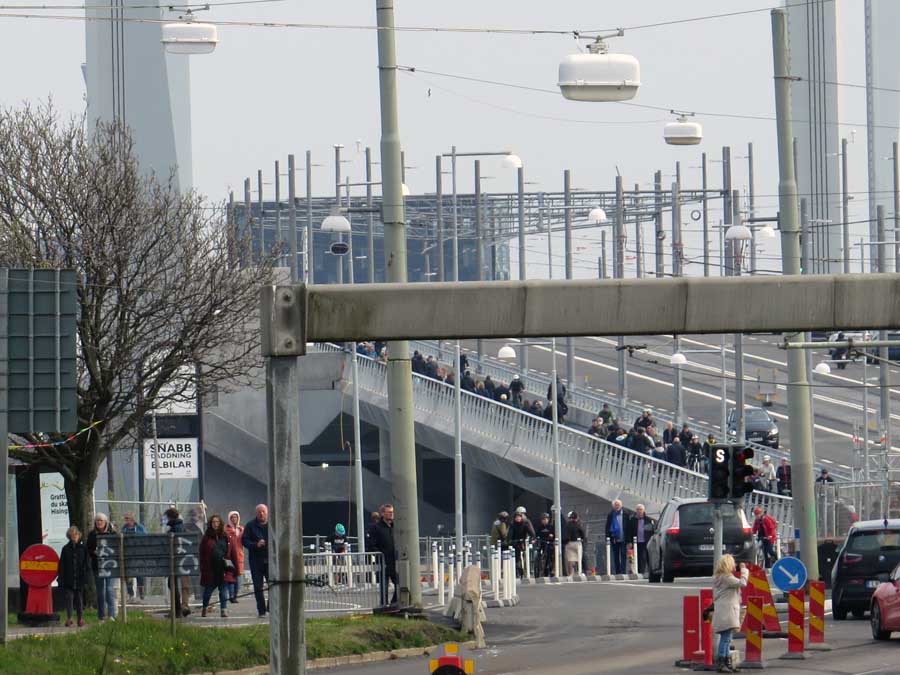 Spring back eleven years, still on Hisingen, and lilacs were in bloom at Färjenäs. And this is the only picture in this post without people in it.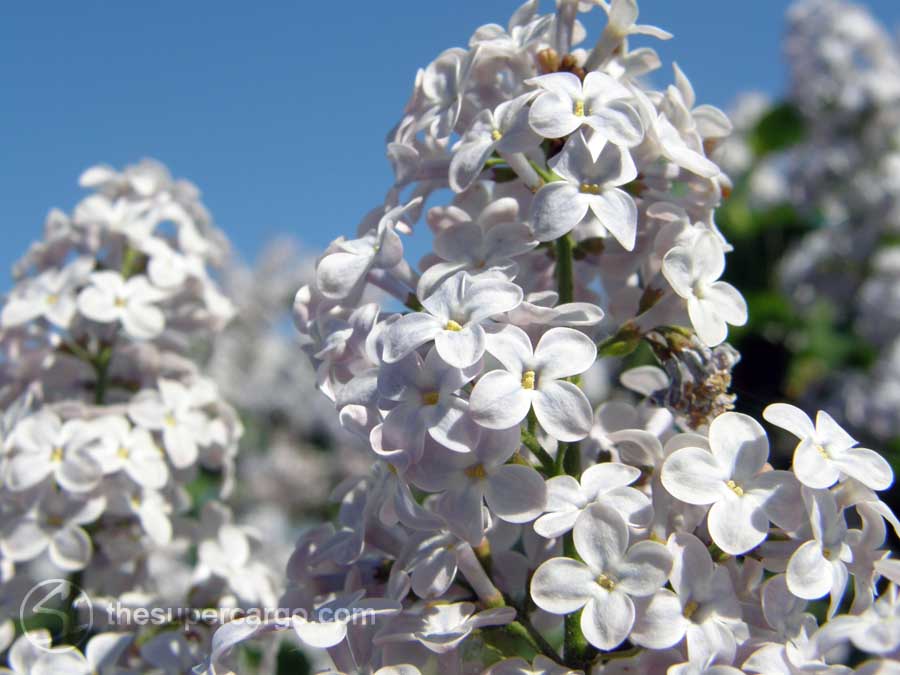 Piccadilly Circus in London is one of the places I like to take a camera when I'm in street photography mode. Here's a picture of Eros up on his pedestal and a whole bunch of tourists and locals, plus at least one couple eternalising the moment.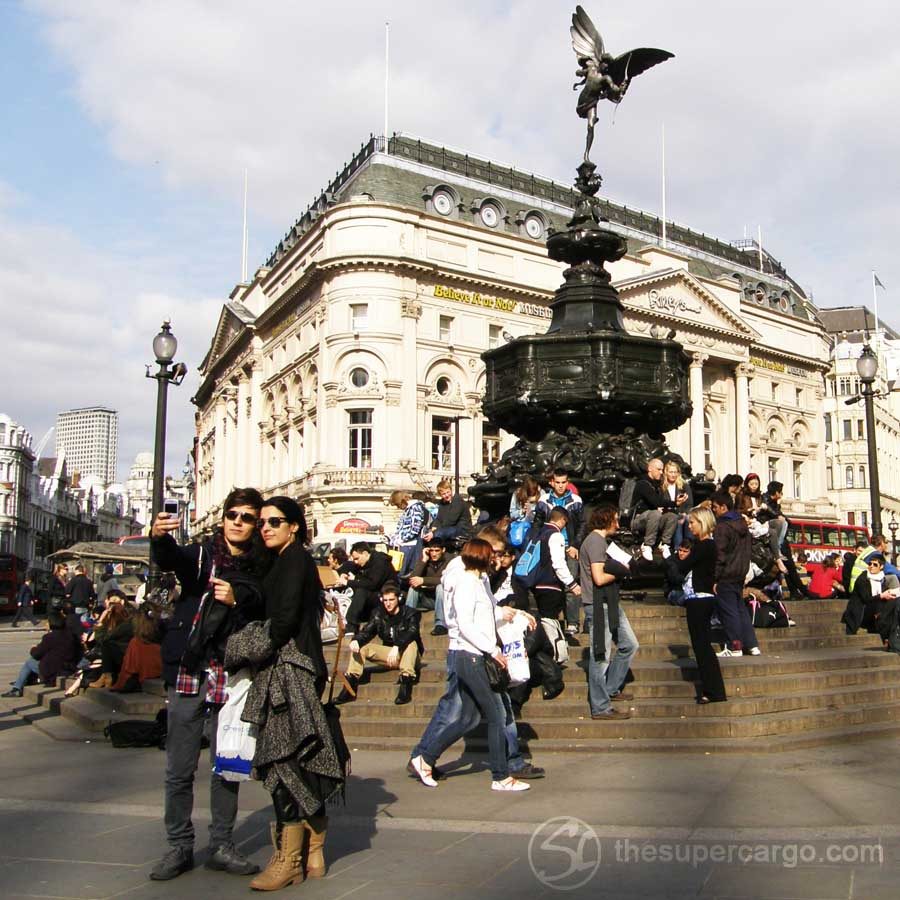 I'm often in England in March (though not in 2021). My mother's birthday is on the 15th, so that's my excuse. It seems I took very few pictures with people in them in May 2012, hence my fallback to March above. But here below is one from May – from a walking tour of Rörö. For environmental reasons, there had been a controlled burn-off on the island and our guided tour was the first to walk the burned land and get a lecture on the why and wherefore.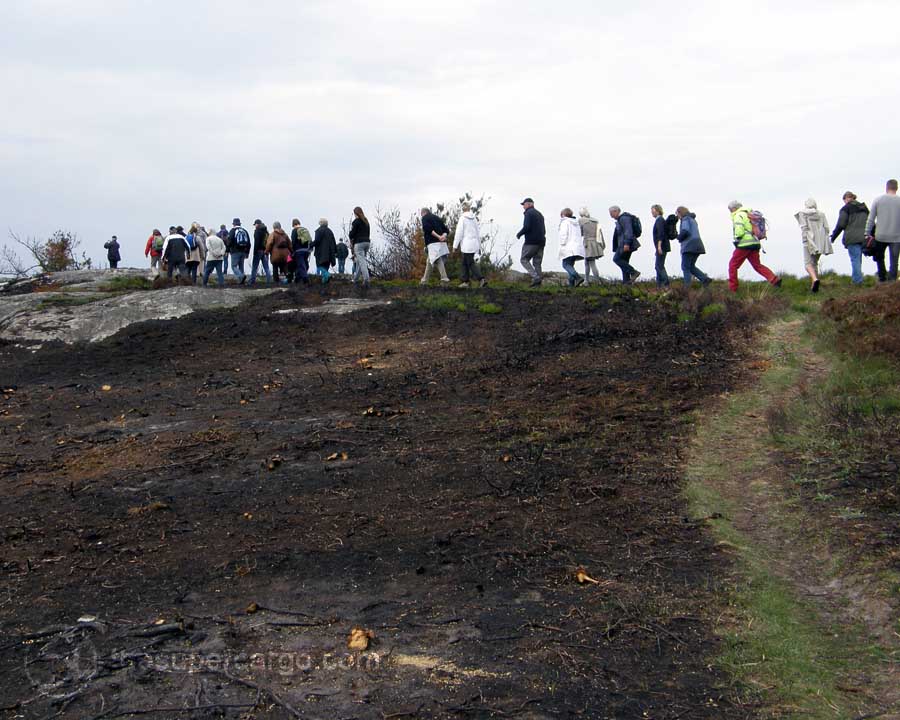 Between September 2012 and December 2014 I published a photo every day at my photo-blog GBG365. It was an exercise to make myself take the camera out and about. Obviously GBG365 missed May 2012, but the above made an appearance in a retrospective section in 2013. Meanwhile, below, is a picture actually taken in May 2013. A street performer and her audience. To be honest, I don't think the chap on the bench was paying her any attention, but I was pleased to catch his face in the ring of her hoola hoop.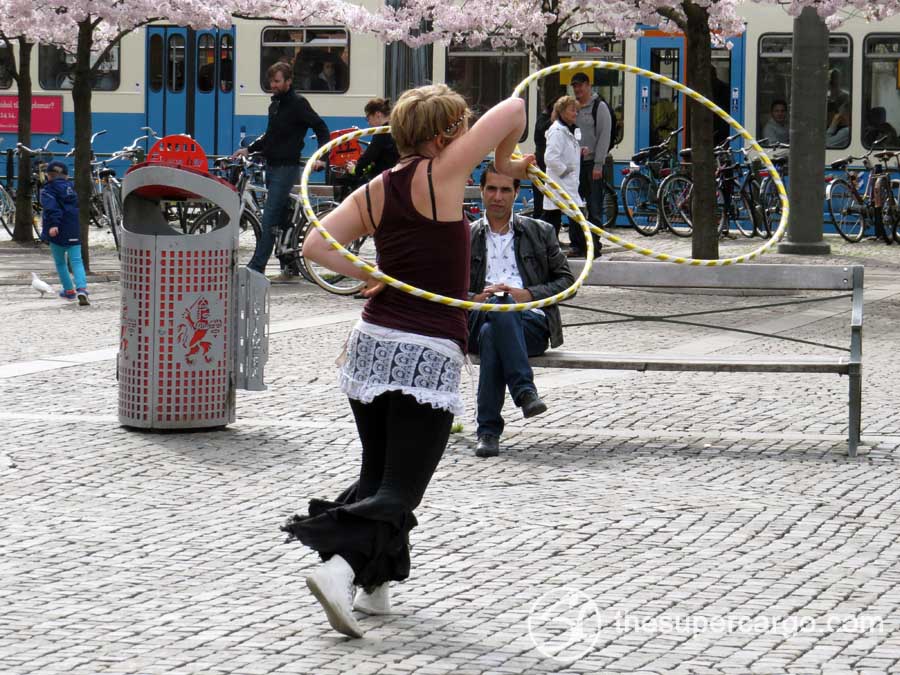 May is usually the month for the Göteborgsvarvet – the Gothenburg half-marathon. Not in 2021. This year the plan is to run it in September. Let's hope that they pull it off. In the meantime, here's a photo I took of the run in 2014. I took this through the window of a tram crossing the bridge alongside the runners.
In 2014 Mrs SC and I followed her job to Brussels. From where it was a short train journey to many places, like Paris. I took this photo in May 2015 through a cafe window on the Île de la Cité. An evening rainfall, glistening streets, umbrellas and a blue light.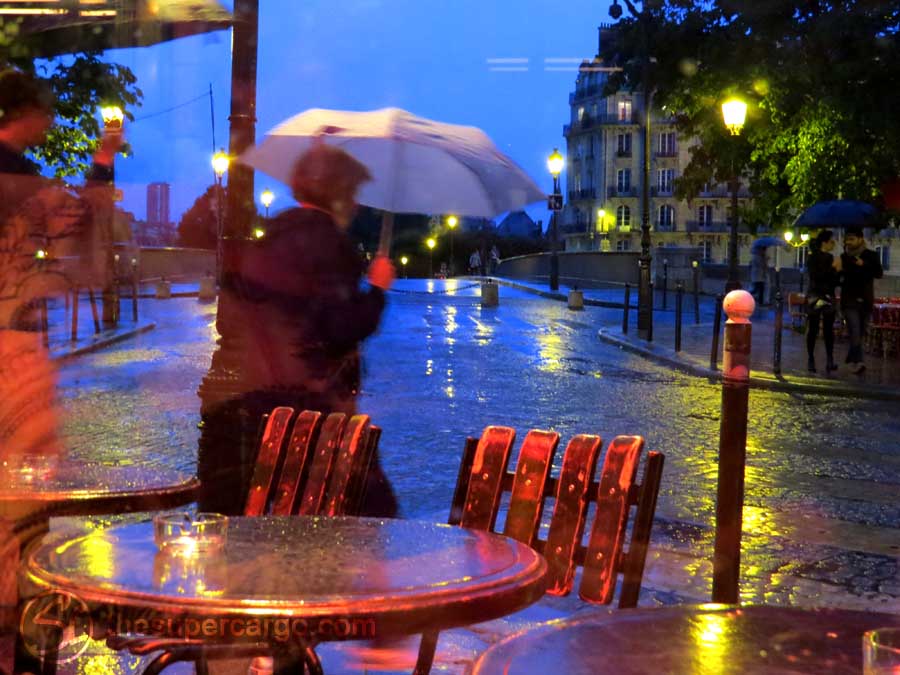 A year later we visited England, taking the Eurostar to London and then travelling on to my family in Northampton. Belgium and Brussels have their bluebell woods, but here's a British one. (I have sneaking feeling I didn't take this picture myself, that it's one of Mrs SC's. Credit where it's due.)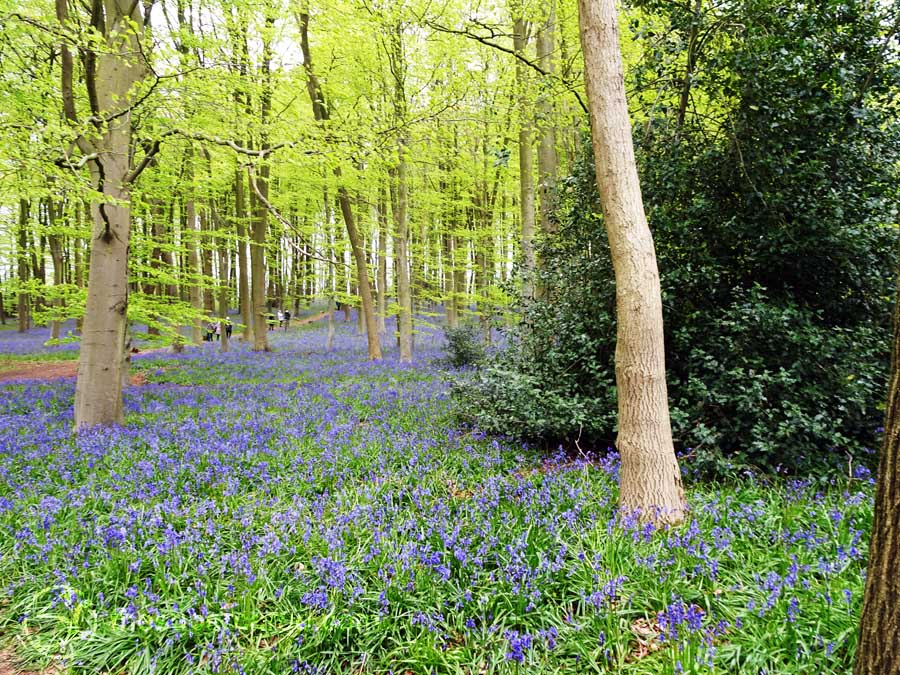 And in May a year later we visited the Netherlands on short art gallery tour. Here's a photo from Museum Voorlinden in Wassenaar just outside of Den Haag. Hyper-realistic giants enjoying an invisible sun, and ignoring the Lilliputian gallery goers.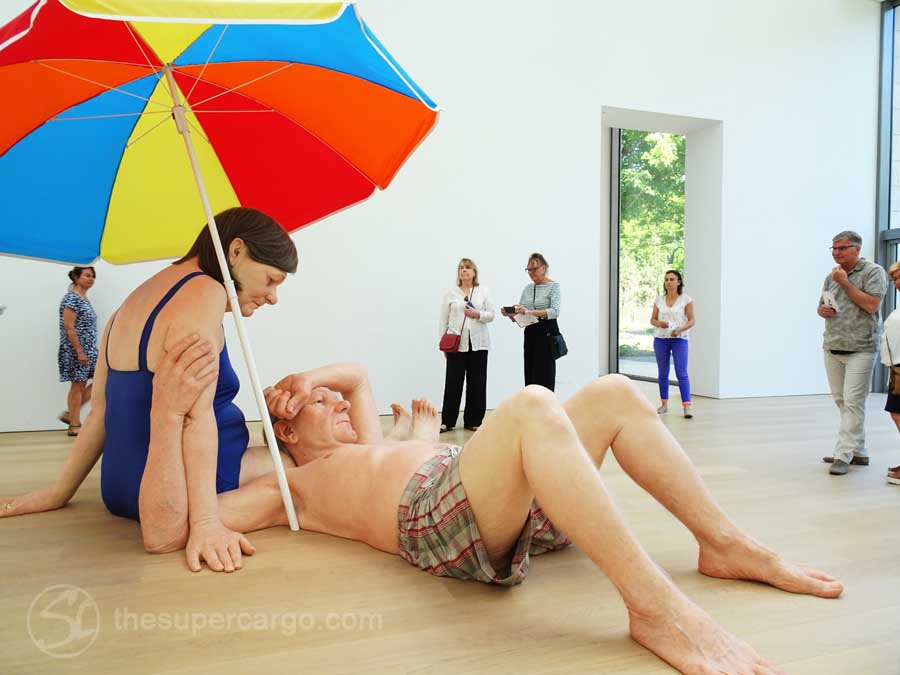 My 2018 photo is pushing the boundaries of spring. Back in Sweden again after three years in Brussels, and with my newly acquired, post-Brexit, Swedish citizenship, we celebrated Sweden's national day on 6 June in Slotskogen park. On the stage, Gothenburg's El Systema orchestra.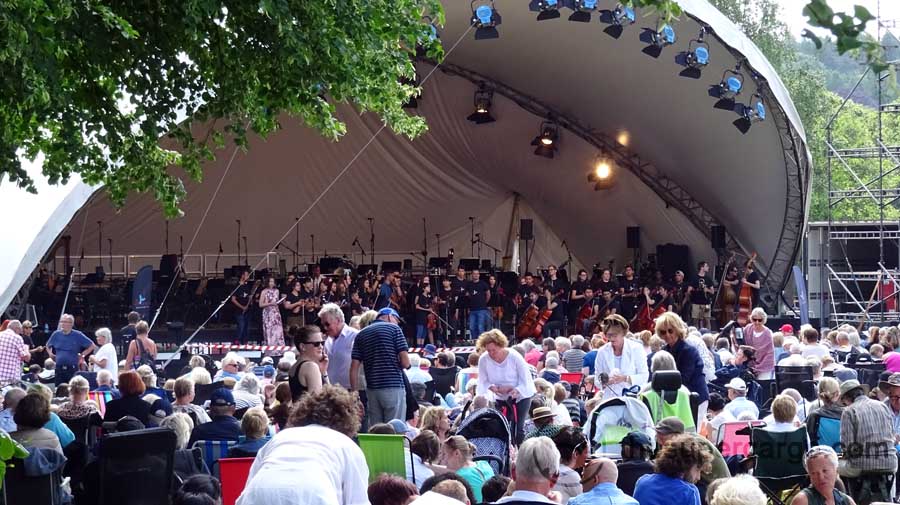 We skip forward to 2019, but spring back a month to April for this next picture. A photo exhibition in the sun in Bältespännar park. The contrast between some of the photos and some of the people in the park was too good to pass up. This isn't a collage, it's just a single photo.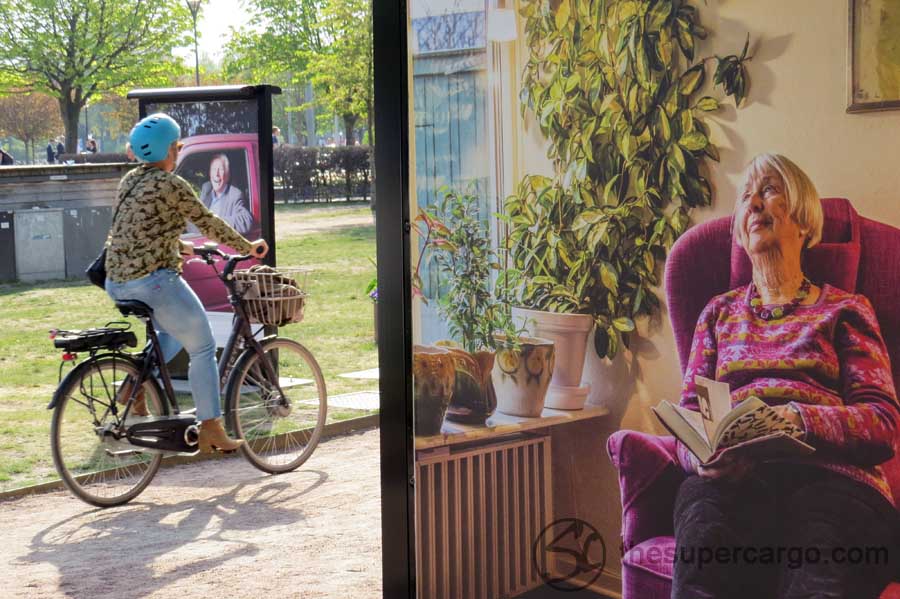 Almost up to date. Last May was a sad time. We were recommended to stay home, to avoid others, to keep ourselves safe. But in the midst of that first wave my mother-in-law Ulla died. Not from Covid and not with Covid, it was just old age. She was 91. On her shelf, a photo of her as a young woman. That's her eldest daughter as a child next to her. (Alias Mrs SC.)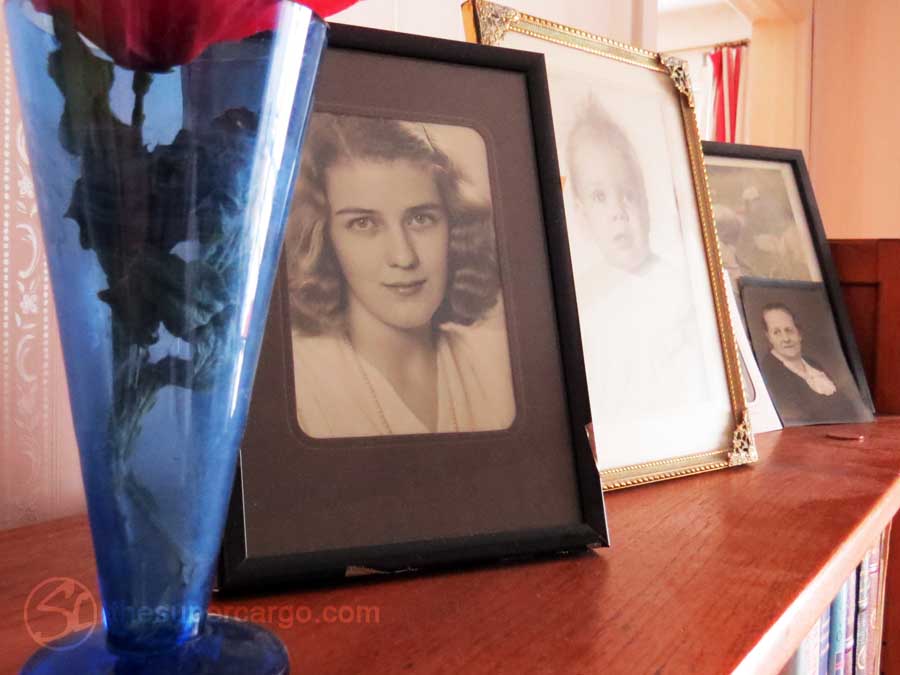 ---
Read (and see) more…