Much of that summer she stood guard duty at the palace. Rifle-barrel straight in spurred boots, her hair in a net under a polished coal-scuttle, she featured in many a tourist photo.
Watching the people, she found stories in all of them.
The middle-aged couple holding hands like teenagers – married, but not to one another. Here together, a stolen holiday.
The girl in the party dress, alone in the street – looking for White Rabbit.
The well-dressed man crumpled on a bench – all his wealth gone. Folly and greed.
Later the novelist would say: "That was when I learned my craft."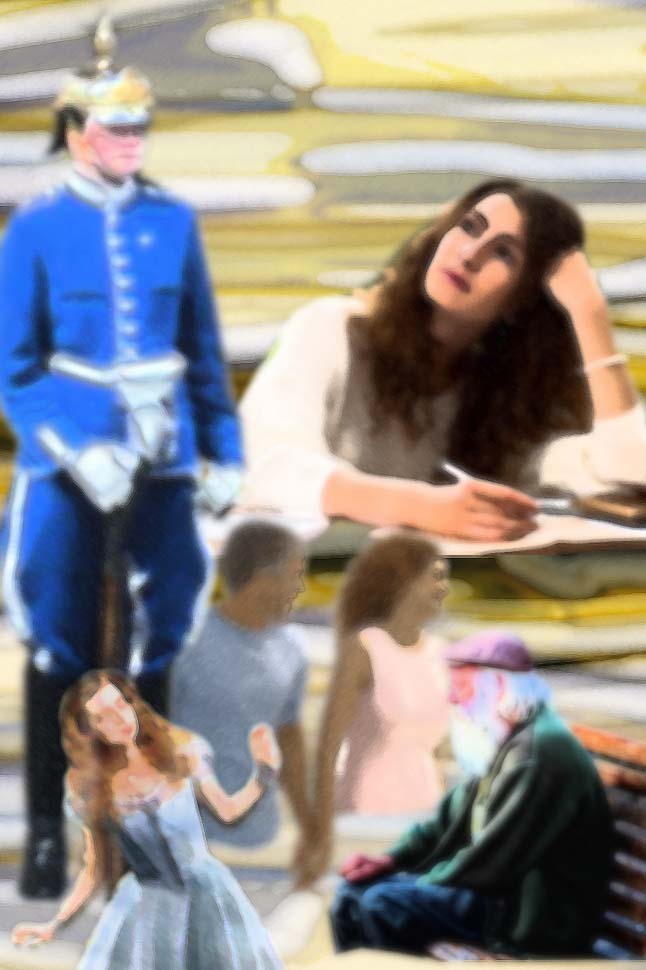 ---
To see a list of links to all the responses to this week's Friday Fictioneers prompt, click here.