My quarterly reading round-up – all the books I've read in the year's first quarter… starting with Valdimir Putin.
The Man with no Face: The Unlikely Rise of Vladimir Putin
by
Masha Gessen
Given the political turmoil of 2016 this seemed like a good book to pick up when I needed something to read on the flight back to Brussels from Gothenburg just after the New Year. I bought this, together with Masha Gessen's book about Pussy Riot, for Mrs SC about three years ago. This is a fascinating unofficial biography Putin and Gessen's account – sometimes very personal – of the events leading up his becoming Russia's new Tsar. With Trump's election in America at the forefront of one's mind it's easy to draw parallels. Fortunately, I don't believe Donald Trump is personally anything like as dangerous as Vladimir Putin. But of course I can't say the same for the people around him. At the end of
The Man with no Face
I found myself imagining a companion book: The Unlikely rise of Donald Trump, the Man with no Brain.
Harry Potter and the Cursed Child
by
JK Rowling
,
Jack Thorne
and
John Tiffany
I followed Putin with Potter. My friend and Potter-head Lena was concerned about me when I went into hospital in October. She lent me her entire Harry Potter collection to keep me going. After the first seven volumes, which I polished off last year, this was the only one remaining. It's a play script from the London production (premier 30th July, 2016) and was actually written by Jack Thorne "based on an original new story by JK Rowling, Jack Thorne and John Tiffany". I think it's a very satisfactory book and I'm sure it would make a very satisfactory novel if Thorne, Rowling and/or Tiffany were ever to turn their hands to it. I can't entirely escape the feeling that we are dipping our toes in the stagnant pond of fan fiction though.
Solaris
by
Stanislav Lem
This was my first re-read of the year. I don't know when I originally read
Solaris
. It must have been some time in the very early 80s or the late 70s. I know that I read it soon after seeing the film for the first time and that I found the film more interesting. With the passage of time and the fact that I haven't seen
Solaris
the (original) movie for about 30 years, I find myself much more impressed by the book this time around. As you would expect, the book is fuller with more philosophy and a more cogent story. Still, I do think Tarkovsky's film captured the descriptions beautifully. At the same time, reading the book I get a definite frisson looking back into the concept of space exploration from a Soviet perspective. It puts me in mind of
the Cosmonauts exhibition
I visited a couple of years ago in London.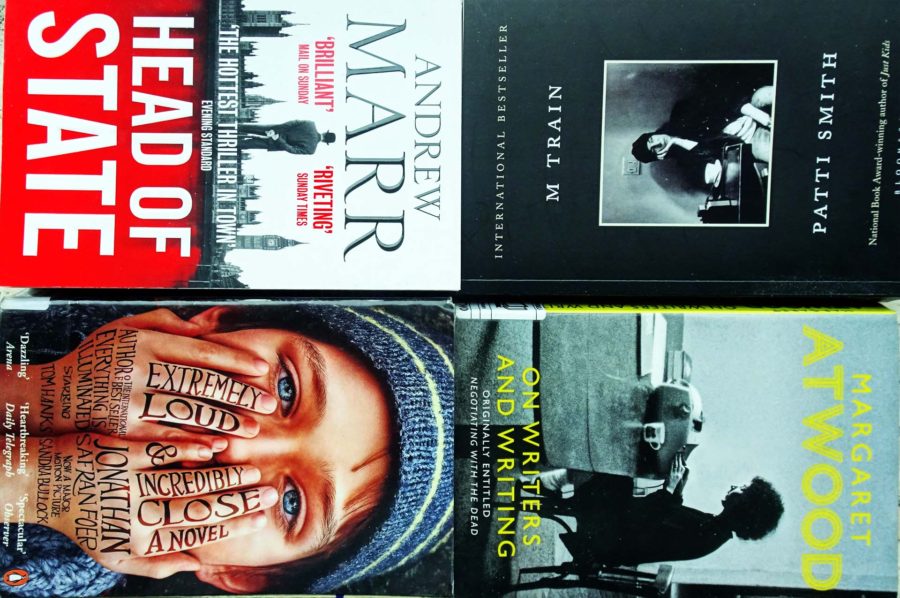 M Train
by
Patti Smith
Continuing my Patti Smith theme from last year. This book is in many ways very different from Smith's account of her life with Robert Mapplethorpe in
Just Kids
. Yet it's clearly by the same author. What I particularly liked about
M Train
is that she writes an autobiographical account of little more than a year of her life, but turns it into a poetic, philosophic novel about the passage of time, memory and the craft of writing. There are passages and incidents in the book which I think are probably fiction, although I can't be 100% sure. Her early reference to WG Sebald caught my eye. I'm still in the middle of discovering Sebald who hovers between false history and true fable. That may be a clue. And then there is the Chestertonian quality of the references to a weird organisation that celebrates an obscure German explorer, its strange rules and regulations, odd meetings and final dissolution. I can't really believe it, at the same time – who knows?
Fishing in Utopia
by
Andrew Brown
This is an autobiography by a journalist who lived part of his youth in Sweden. It is a combination of a memoir and journalist's analysis of recent Swedish history. Generally, I think it works – and there is some very beautiful writing, some lyrical passages. But there are a couple of chapters towards the end where Brown goes off on a road trip to investigate the Swedish condition which I felt didn't fit comfortably with the rest. He saves himself towards the end though, and I found the last chapter very poignant and satisfying. There is quite a lot about fishing. I notice some reviewers found that irritating or boring. Come on, guys, you can't say you weren't warned. It's in the title! And besides, there's a literary heritage behind it going back to
Izaak Walton
and
The Compleat Angler
. Brown's description of life in Lilla Edit dates from the early 70s, but it reminds me vividly of Kouvola in south-eastern Finland where I lived in the mid-80s. Brown gets one or two facts wrong – anyone who knows Sweden will raise their eyes to learn Skövde is in Småland – but I don't think they undermine the veracity of his story.
Chocolate Filling
by
Maher Hamoud
This is another autobiography. Hamoud is an Egyptian, a journalist and a political activist who was involved in the Arab Spring in Cairo. The revolution broke out during his first year as a doctoral student in Ghent in Belgium and he returned to Tahrir Square to participate and report. This book is an account of his experience of Belgium in the light of his experience of the Egyptian revolution. Hamoud's grasp of English is not the most secure. Occasionally it's a little difficult to follow him. But his enthusiastic use of the language and the account that he gives of his experiences in both – very different – places is fascinating.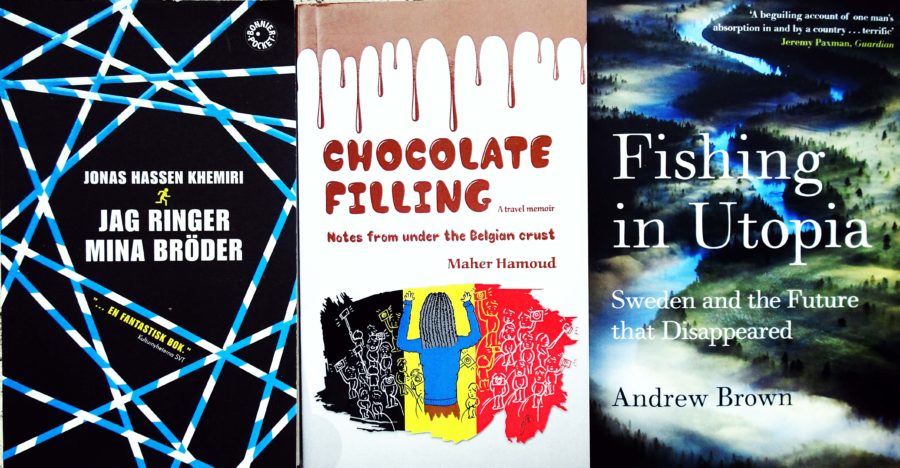 Head of State
by
Andrew Marr
Andrew Marr is a British political journalist and commentator. He has regular programme on the BBC where he interviews British politicians and reports from Westminster. I picked up this book in a Belgian bookshop partly because of his name and partly because the blurb describes it as a thriller set in post-referendum Britain. I read most of it under the impression that it was written and published
after
last June's referendum. Doubts started to creep in when I was more than half way through. Then I looked at the title page and discovered the book was actually published in 2014. The story is about a death and the highly political attempts to cover it up. It's a bit hard going to begin with, but it does pick up the pace after a while. Overall, though I found it disappointing as it's not really thrilling enough for a thriller, but not nearly funny enough for a satire. (It would have worked much better as a satire.)
Jag Ringer mina Bröder
by
Jonas Hassen Khemiri
I'd been looking for a book to read in Swedish that wasn't too long, wasn't too difficult and was at the same time not a children's book. I'm still continuing with my project to read all Tove Jansson's Moomin books – I have three piled up on the bookshelves near me now. But I wanted something different and Khemiri's book is that alright. I very much enjoyed it and especially the way Khemiri conveys so many different characters only through the language they use speaking. It doesn't appear to be available in an English translation, which is a shame. Though I wonder how it would translate.
His Bloody Project
by
Graeme Macrae Burnet
My next book is an historical novel, a crime fiction and a work of postmodern(?) legerdemain. It describes the events surrounding the murder of a Scottish crofter and his family and the confession and trial of the man who killed them. It is a beautifully constructed work and, I think, entirely believable. The longest part of the book is the confession written by 17 year old Roddy Macrae. At the end of this, you as the reader are deeply sympathetic to young Roddy. The documents that follow the confession, though, shed different lights on the first document and at the end of the book you are not likely to have quite the same view of the killer. A very satisfactory read.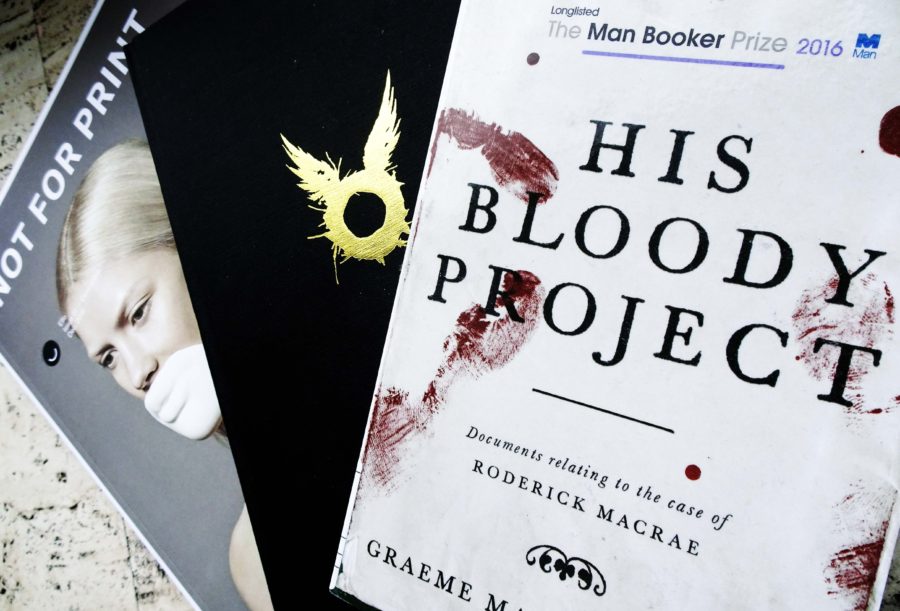 ---
I wrote this article for the #Blogg52 challenge.