Below is an archive of posts and extracts from posts relating various builds of TheSupercargo website. Posts that I've been able to move here complete I've removed from the site, though I've added redirections to this page. If you're looking for something specific, scroll down. (One of these day's I'll add anchors.)
---
I'm still working on that…
3 Mar 2019

Between this and the previous entry below I have transferred all the articles from the old Stops and Stories subdomain. Everything from the Welcome post on 12th April 2015 to Proof of Identity from 21st Dec 2016 are integrated into this website. I've transferred all the articles with comments (and some of the rest) from the Articulations subdomain. And I've transferred all the articles from the At the Quill subdomain. Everything from my review of Back to Pompeii from 10th June 2013 to On Reading and the Art of Giving Up from 25th September 2016. (At the time of writing 22 of those are still in draft – I need to add illustrations and do a bit of work on their SEO.)
Comments
I've also transferred all of the comments from the imported Articulations and Stops and Stories posts. As I noted previously the WordPress Comments Import & Export doesn't work perfectly. I've been in touch with the coders and they say the problem is not in their coding. It's probably in my database. A bit frustrating, but it seems to be the only plugin that will do nearly what I want, so I'll live with the shortcomings. At least first level comments are carrying over without difficulties and second level comments (my replies) are mostly OK. The major problem comes with the third and fourth level comments. (Where someone has replied to one of my comments and then I've responded.) I just can't figure out how to "re-thread" these.
Artwiculate Round-up
I've also removed all the Artwiculate Round-up posts – about 80 of them. I'm going to re-publish them as a single, freely downloadable PDF file from this page. Also I'm going to take the opportunity of making them available as a hard-copy from Blurb. It's a way of teaching myself how to use Blurb's publishing tool.
Beyond this…
Beyond all this I've started to look again at the appearance of the website and the plug-ins I've been using. Trying to see how I might reduce the number of plug-ins and improve the website's loading speed. (It's not great.)
I'd still like to get the HTTPS version of the website up by mid-March. But I can see my mother's birthday coming up and I'm planning to visit the UK for that. (And very carefully planning to be home again before Brexit day on the 29th March, which may very well be the day air traffic in Britain breaks down.)
Brexit exerts a horrible fascination over me. So much so that I am having to ration my consumption of news about it (and about Trump) for fear I will get nothing done if I don't.
---
Towards Security
2 Feb 2019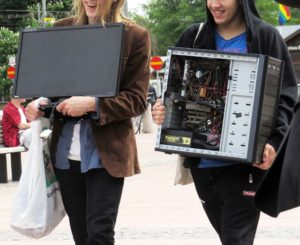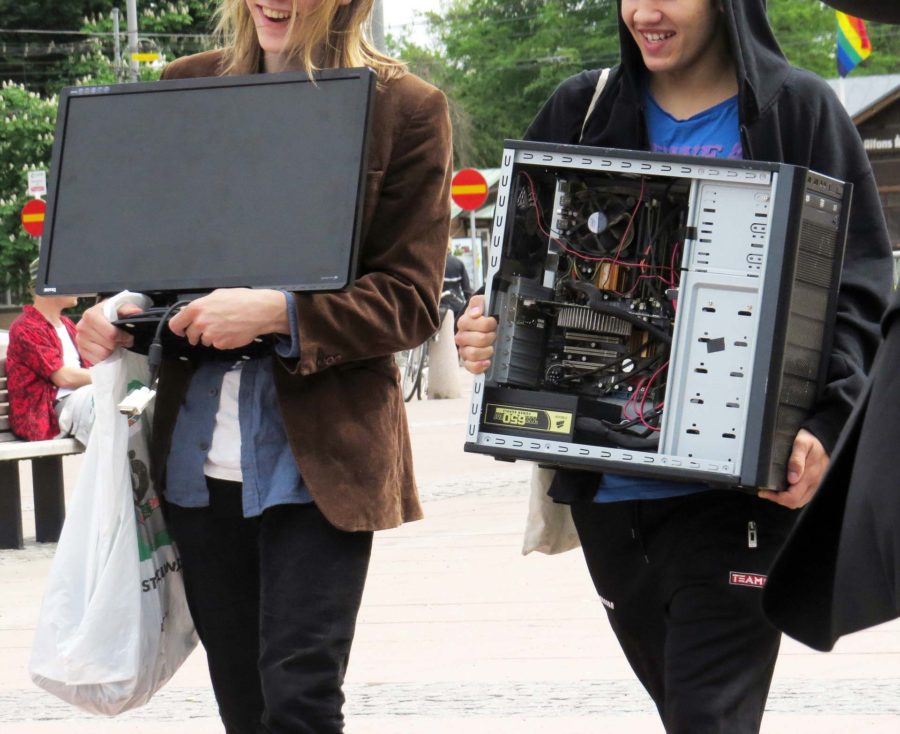 Two years ago I promised visitors and subscribers I would be securing this website by converting it from HTTP to HTTPS. That proved a deal more difficult than I'd anticipated.
My web hotel (Binero) was offering to make the conversion, but at a price that effectively doubled my annual rent. No matter how I twisted and turned, I couldn't see any way to make that financially a possibility. In the end I started to bring my subdomains back under TheSupercargo's main domain. My thought was to try to find the money to convert just the one domain to HTTPS. I was reluctant, and real life intruded, so progress was slow.
Let's Encrypt
Towards the end of last year, though, another option presented itself. The web hotel now offered a free solution called Let's Encrypt. The fly in the ointment this time was that Binero were only offering the solution for single domain sites, but TheSupercargo.com is a multi-site. I'm administering the subdomains (atthequill.thesupercargo.com, stopsandstories.thesupercago.com, articulations.thesupercargo.com) from the same dashboard as TheSupercargo main site.
What to do? I decided to continue amalgamating the sites, with an eye to extracting the main site and putting it back on as a stand-alone site. Unfortunately, to do that Binero told me I would have to change the domain (from .com to .eu or .se). And they offered me very limited help to do this.
Duplicator Pro and WAMP
I started more or less as soon as I got back from Ghana early in January. Using a WordPress plug-in called Duplicator Pro, I was able to back up my entire site and then download it as a zip file to my hard disc. Having done that, I used a software called WAMP to set up a virtual server on my hard disc and create a series of empty databases. Using Duplicator Pro I was able to extract each of the subdomains to a separate database. (I should probably say that there's a free version of Duplicator, but it's the pro version that allows you to split up a multi-site.)
The next step to HTTPS will be to used Duplicator Pro to make a backup of TheSupercargo alone, and then upload it to a clean database on the web hotel. Before I go there, however, I must complete transferring all my articles from the subdomains.
Transferring articles
Transferring the articles is fairly straightforward if time consuming. (Probably there's an automated solution, but I want to tidy all the articles up and get them looking nice with my theme. Also improve their SEO scores.) I've run into two main problem. Transferring articles when the site is live on the Internet generates a message to my (few but appreciated) WordPress subscribers. In this way they may be fooled into thinking I'm posting new material. Worse, they may feel I'm spamming them. Working with a copy of TheSupercargo on my hard disc overcomes this problem very neatly.
The second problem has to do with transferring the comments. Many of the articles have associated comments and comment threads, and I don't want to lose them. But transferring the comments manually isn't possible. (At least, I can't work out how to do it.) However, as so often with WordPress, there's a plug-in for that!
WordPress Comments Import & Export
WordPress Comments Import & Export isn't perfect, but it does seem to be the best available. It's possible the problems I've had with it are my own fault – the instructions for use are not as clear as they might be for someone with limited coding skills. I was never able to make the plug-in work on the multi-site, but it seems to work pretty well on the virtual server, transferring comments from one database to another. However, I find I have to manually check all the comments to make sure they have come to the right place. But, still, this is better than having to abandon all the comments completely as at one point I feared I would have to.
Hopes…
I had hopes to make the move to a single site HTTPS domain for TheSupercargo at the beginning of February, now it's looking more like mid-March. But I think I'm getting somewhere. I press on. I'll update this again soon.
---
Link to A facelift for TheSupercargo – Let's vlog
26 Sep 2018 @ 15:39
The story of how I rebuilt the front page header image documented in a YouTube video. The post includes the video plus the transcript and a commentary and is far too long to include here. Follow this link instead.

---
14 Feb 2016 @ 19:33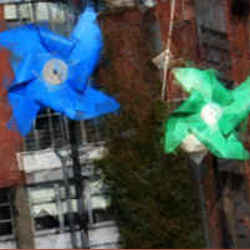 …
Finally a word about themes and conflicts and website coding.
As you may be aware, this and all my sub-domain websites are constructed using the WordPress framework. I've been using WP for several years and I am very satisfied with it. WordPress allows you to use different themes to make your websites look and feel appropriate to their purpose and subject matter. Many, perhaps most of these themes are free, while some cost money. For example, both At the Quill and Stops and Stories use the free WP theme called Twenty Fifteen while GBG365 uses a paid-for theme from Photocrati. You can tweak the themes with plug-ins – extra software packages that do something specific. Or you can write code yourself – if you dare. (I dare now more often than I did when I started.)
Free and paid-for themes
The difference between free and paid-for themes is often not very obvious until something goes wrong, or when you find yourself wanting to do something with a theme that it wasn't specifically designed for. The free themes have a wonderful resource in the WP forums where coding enthusiasts swap ideas and tips and often will be pleased to answer cries for help. Though sometimes not. The paid-for themes often include support (that's really what it is you are paying for), but the eagerness of the theme builders to help can vary considerably.
When I set up GBG365 I struggled for months trying to find an appropriate free theme, until a Twitter contact recommended Photocrati. I bought the theme and subscribed to a two year support package and found the people at Photocrati very helpful while I was setting up the site. They were also quick to respond when I ran into problems later. But there weren't many problems and, in fact, the construction was so good that I ended up needing their help less and less. Eventually, when the subscription expired, I chose not to renew and so far the site has continued to work satisfactorily with minimal maintenace. Though of course I'm not adding to it (much) at present. If I revive it, or if I start another dedicated photosite, I will certainly go back to Photocrati again.
However, while I've had really good advice and practical help from some paid-for services, I have been very disappointed by others. In general, for sites that are not photography sites, I echo WordPress and recommend people to go for the free themes.
A conundrum
There is a conundrum, though. Some free themes (often, but not always, with the word "lite" in their titles) are pared-down versions of a paid-for theme (where the word "lite" gets swapped for "pro" or "premium"), and these can be a nightmare. Especially if you have a theme that does more or less what you want, and you put some effort in, to tweak it a bit and get it looking really nice, and then an update comes along – either from WP or to a key plug-in – that breaks the theme. The creators can be very difficult to get help from because you have chosen their "lite" theme. They may even tell you they can't help until you buy the "pro" version. This doesn't happen always, but it's happened to me enough now so I am increasingly cautious of any themes that are not WP defaults – however wonderful they may look.
But obviously not cautious enough. The theme I'm using on this, my main site, at present – Sydney – seems to be in conflict with an important plug-in (Yoast's SEO) and I can't find a way to overcome the problem. I've only used Sydney since the beginnning of 2015, but now I'm looking, once again, for a replacement.
Watch this space!
---
21 Dec 2015 @ 12:46

…
In the summer my exploration of Word Press themes and coding bore fruit in the form of the front page I now have on this site. (Although the latest version of WP has caused my sites some problems and I've been wondering again whether I made the right decision. I hope you haven't noticed, but lately both this site and the photo site at GBG365 have crashed and recovered. I hope they are stable now. I'm not at all sure they are.)
…
---
10 Jul 2015 @ 23:17
I've put off writing this July's blog entry because I was hoping I would be able to do so at the same time as I launched the new look for the main website. Sadly I'm not there yet. The new theme is chosen and I'm getting closer to being able to publish it, but there have been the usual problems — code that doesn't do what you think, late discoveries of things lacking that I should have foreseen and fixed in advance, time optimism. I think I'll be able to go live with it in a week or two, but not just yet.
…
---
8 Jun 2015 @ 22:05
…
Meanwhile, following the successful revamping of At the Quill and the satisfactory launch of Stops and Stories, I'm now looking at an overhaul of the appearance of this, my main website. I want something that feels contemporary and looks good both on computer screens and smart phones. There were high hopes for the present theme when I introduced it at the end of last year, but I've been disappointed. Now I think it's clunky. I want something with a little more swoosh! Look in again at the beginning of July and see if I've found it.
…
---
Revamp – and retired banner images
21 Apr 2015 @ 23:51
As regular visitors here will notice (I hope), I have carried out a revamp of At the Quill. [And again, April 2017]
I'm in the process of building a new website. (It's going to be called Stops and Stories and will be a forum of me to write about my travels. More on that later.) Anyway, for the new website I looked at a number of themes. I was rather taken with WP's in-house theme TwentyFifteen. After I'd decided to use it for the new website, I heard the news that Google are changing the way they choose to display websites in their search results. (Journalists are calling this "Mobilgeddon".) Apparently Google are going to favour sites that are responsive (adapt to different mobile devices) and that give users an easier viewing experience. Various tech journalists have estimated that "millions" of websites will be downgraded (for example, here).
TwentyFifteen
Well, TwentyFifteen is a nice clean theme and seems to me to be both easy to read and very responsive. (I've tried it out on a number of different devices – thank you Gothenburg's Media Markt and El Giganten.) That's why I chose it for the new site. But then I got to thinking – in the lurid light of Mobilegeddon – that perhaps At the Quill would benefit from a facelift too. So, that's what you see!
There's one drawback with the new theme. The header text and navigation buttons appear in the column to the left (on a computer screen) and there's no space for my rotating banners, so I'm going to retire them. Before I say a Dios, though, I thought I could give them an article to themselves and say a little about each of them. It also gives me an opportunity to test the responsive photo gallery plug-in I've added to the site as well. (Click on the pictures to see what I mean.)
Books on my bookshelves

Let's start with this one (above) – as the blog is nominally about reading and writing. This is a photo of some of the books on my bookshelves, taken a good many years ago now. I tried out a single shelf first of all, but I decided having the books at an angle was more dynamic. I also decided that applying a raster effect (the dots) anonymised the books and made them more of an abstraction.

The second banner – which I think of as the cartoon faces – is a piece of cloth from IKEA that I photographed when it was being used as the wall of a tent. The bearded chap in the glasses, I though, looked a bit like me. To help the one figure stand out from the others, I applied a radial blur in Photoshop.
Faces in the rocks

This one comes from a series of photos I took of what I suppose is a kind of graffiti. The artist, Joakim Stampe, finds faces in the exposed natural rock beside roads and footpaths. He uses paint, mostly in a monochrome scale, to bring out the faces he finds. You come across his art here and there around Gothenburg. Writers, I believe find stories in all sorts of unexpected places, so it seemed a very appropriate illustration. (Here's a little gallery of some more of Joakim's faces.)

This is another piece of graffiti – a regular horse coloured in like a Dalecarlian horse. It was on a grey electricity junction box. I'm all for redecorated electricity junction boxes (ugly rectangular things) and I liked the idea of a horse painted orange and patterned.

This header – the muses – I only used for a short period. It's a wall painting from the South Bank in London. I really liked the painting – I liked that it was made of words and that it named the muses. However, the only angle at which I was able to photograph it gave great prominence to Urania muse of astronomy and Polyhymnia muse of song. The next one along is "my" muse – Clio muse of history – but it's difficult to make out her name, so I decided to take this picture out of the cycle. But I'll let it in here, now, for one last fling.
Waving goodbye

Finally this is a picture of my waving shadow – together with my Mrs SC's waving shadow. It seems appropriate to end with this as we are now waving goodbye to these banners.
The falling quills – actually a drawing of a goose quill I picked up a couple of years ago – remain as the wallpaper behind the left sidebar (on a computer – on a smart phone they're in the header). I haven't decided yet whether to add a logo to the sidebar – and if I do, what it should be. Another stylised goose quill perhaps (as on the banners) or perhaps my SC-in-a-circle logo (which is doing service on some of my other sites). Or something else? Any suggestions?
Henceforth each blog entry here will have it's own Header image (similar in size to the one gracing this entry). Henceforth until the next revamp, I mean. 🙂
---
Notes
This article was written for the #Blogg52 challenge.
I originally published this article on the separate At the Quill website. In connection with my latest revamp, I revised it for spelling and punctuation, carried out some SEO fine-tuning, and added a featured image before transferring it here on 13 April 2017.
---
Housekeeping At the Quill
22 Mar 2014 @ 13:30

I'm not sure if this is of much interest, but I have spent the morning housekeeping on this blog and I feel the need to share.
I'm in the process of transferring the blog from where it has been residing up to now into a subdomain of TheSupercargo's WordPress multisite. This shouldn't make any difference to visitors but should make it marginally easier to maintain for me.
In the process, however, I'm also switching themes (from Atahualpa to Graphene) and that is giving me a headache. I probably wouldn't bother, but the latest upgrade to one of my essential plug-ins (Yoast's WPSEO) has broken something in the Atahualpa theme so now I don't have a header. OK, the replacement site is almost ready and I like the look of Graphine, overall, but there are some small stylistic features I don't like enough and am trying to change.
I thought that would be easy, but it turns out it isn't. (It never is – you'd think I'd have learned by now, wouldn't you?)
Sigh.
---
All of the above is ancient history as I have now abandoned the separate website for At the Quill where I originally published this article. I include it just for the sake of completions. Transferred here on 28 March 2017.
---
19 Jun 2013 @ 11:11
Visions, revisions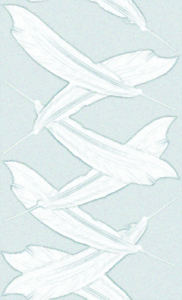 My vision of At the Quill has undergone considerable revision of late.
I seem to have spent an unconscionable amount of time over the last month working on the appearance of this website. As if the appearance was more significant than the content. The colour scheme has passed through several different configurations and still hasn't settled down. The background image likewise. I'm trying out a pattern of falling quills at the moment.
And yet, the appearance is important. I know from my own experience when I come to a new website if the first impression is that the site is cluttered or too busy and seems difficult to read, or if the colours are too strident or ugly, I'm more than likely to skip out again. So I struggle on.
And of course spending time on the look of the website means I don't have to spend time producing content.
Prevarication
I sometimes think my psychology is a remarkable thing. Example: first I decide to create a website where I can talk about writing and reading and self publishing – all things I find very interesting. Then I waste my time faffing around with background images and colour and coding and put off actually doing any of the writing I planned to fill the website with.
And I've done it before. Oh yes, this is clearly a behavioural pattern. I should rent my brain out to student psychologists. There must be at least a couple of doctoral theses in there.
Then it strikes me – horrors – maybe this isn't unique. Maybe prevarication is the essence of humanity and I'm just being boringly normal.
…
---
I originally published this article on the separate At the Quill website. Transferred here and revised for spelling and SEO fine-tuning. Featured image added. 25 March 2017.
---
Welcome!
30 Apr 2013 @ 10:32
…and welcome to The Supercargo's Articulations.
This website is a step on the road to a re-configuring of my Internet presence. Over the coming year I plan to thin out the database of TheSupercargo main site. Some of the material already published there I'll be moving over to this sub-domain, but I also intend to use Articulations to post newly written examples of poetry and short prose and items I find in my archives.
During May I intend to establish a number of pages here, including one which will be effectively a weblog chronicling the development of this site. To begin with, though I can say that the site is powered by WordPress and uses the Runo theme by la_ri_za (aka Leena Lahti).
Runo
I've chosen Runo because it's a clean, straightforward theme which also allows for simple control of fonts and – very important for poetry – spaces. I also love the look of the lined notepaper. I can say that the price for Runo Premium is modest and Leena has been very quick to respond to my queries and helpful in recommending things I can do to tweak her creation.
At present the only plug-ins are Akismet (to trap spam) and Jetpack, but I expect that will change.
OK, that's about all I want to say today. From tomorrow, Wednesday 1st May I aim to post one or two items each week, building up to a posting frequency of three to four items a week from June onward We'll see. 😉
I may publish the occasional photo, and there will be illustrative doodles, but the focus will be on the written word. I hope you enjoy my Articulations and come back often!
Cheerio,
John
---
[This piece commemorates my attempt to hive off my Articulations Category to a separate website. I'm now bringing Articulations back to the main site to give it SSL protection. 29 Dec 2016.]
---
6 Sep 2012 @ 09:12
After a slack period over the summer I'm trying to bring back some discipline to my life. And more particularly into my writing. Just at the moment I'm busy reorganising my Internet sites. It won't be so very obvious just yet, but I hope the work behind the scenes will begin to show on the different sites during September.
Having bought myself a "smartphone" I realised how very unresponsive my Internet sites are to the requirements of modern technology. I use WordPress and so I'm looking for new WP themes that will improve my sites for all visitors. Whether you're using a computer, a smartphone or a surf pad the visit should be a smooth experience. If you want to see how I'm getting along I've started a new photo blog, GBG365, to try out one such theme. Do drop by!
[This site is now sleeping, though it was active for more than two years. The theme I used came from Photocrati.]
Ultimately my plan is to hive off several of my categories at TheSupercargo into separate blogs. To have TheSupercargo main site more as a showcase for current entries. It feels … tidier somehow.
[It wasn't.]
…
---
Upgrading TheSupercargo.com (Part 2)
1 Mar 2011 @ 14:53

The original blog entry under this heading, Upgrading TheSupercargo.com, has just slipped out of the top eight list on my front page. At the same time we have moved into a new month. It seems time to start a new entry with further developments.
As before, I'll update this with new information as I go along.
Weblog?
A couple of friends have commented on the absence of "Weblog" (the category under which I'm writing this) in the Category list up there in the banner. The reason is I really don't want this home page to be about the work of creating a homepage. If past history is anything to go the Weblog category will go quietly to sleep again once I'm more or less happy with the way the site looks.
Till then, though, here's a further timetable of events:
1st Mar – Apart from writing this I've also uploaded a file of GIF icons of the letters of the alphabet. I'm going to use these as decorative drop capitals in short blog entries – principally under the Articulations catagory and especially for entries that have no other illustrations. I tried out some plug-ins which offered to create drop capitals but wasn't satisfied with them. This way I have full control over how the letters are presented. Later: updated the links between static pages in the right-hand column.
2nd Mar – Learned a lot about Search Engine Optimisation and eventually installed All In One SEO Pack as a plug-in. It seems to be working: TheSupercargo has become Text, Images and Speech by TheSupercargo. Good!
Norðings
4th Mar – Spent the day a) recording the first of a new podcast series to be called Norðings; b) installing the podPress plug-in for WordPress – lots of tinkering with the player settings.
5th Mar – Installed (reinstalled) Google's Feedsmith Feedburner plug-in and am now in a screaming fury. Feedburner won't let me burn a seperate feed for my podcast. I cannot see how to make this work and all the "help" I can find on the net just sends me in circles. In other news, turns out WordPress doesn't like "Norðings". Must decide between calling it Northings or Nordings – plump for Nordings.
6th Mar – Published my first Nordings Podcast and (finally) managed to get an RSS feed URL to give to Apple's iTunes store. No thanks at all to Google's Feedburner.
---
Upgrading TheSupercargo.com
20 Feb 2011 @ 12:44
On their front page, WordPress state Code is Poetry. I can accept that "poetry" is a subjective concept, but if the code WordPress profs write is poetry, sadly the code I write is not.
After what seems like an eternity in limbo, but is really only about a month, my homepage has now moved from the cheap and cheerful web hotel One.com to the 10 times more expensive but (supposedly) so much better Binero.com. Both of them are Scandinavian – One is based in Denmark, Binero is in Stockholm.

About 3 weeks into the move I was quite ready to give up on Binero and go back to One. So many problems! But by then Binero had long taken my money for a year's subscription, and I had little hope of getting it back again without a major struggle. Besides the original reason for moving remained: One doesn't allow their servers to be used to store large downloadable files such as voice recordings. You have to choose your battles, and the struggle to get the site working seemed preferable to a struggle for a refund.
I really don't want to spend time and energy writing about the move, but … This blog entry gives me a place to record developments and relieve my feelings with the occasional virtually scream of frustration. Rather than write several entries, I'll just update this from time to time.
Timetable of events
17th Jan – I posted a message "Road Closed – Under Construction" on my front page. Initiated the move … I thought. (Binero say this usually takes between one and two weeks. Ha!)
12th Feb – My site at One remains on-line, and people visiting me there cannot be aware of any developments. Behind the scenes though … Every Internet site has a 'backend' and a 'frontend'; the frontend is the part that's visible to visitors, the backend the part where you the owner work to make the frontend look good. I now have two of each, but I can't change the backend at One, so the frontend at One is static. As long as my frontend is at One, I can (theoretically) tinker with my backend at Binero making the site ready for launch, but because Binero are pointing visitors to TheSupercargo site on One, getting into the back end at Binero is diffcult. I keep getting timed-out. Did you follow that?! 🙂
13th Feb – Maddeningly, moving the database has reset to gobbledygook all the apostrophes and all the non-standard ASCII characters I've used. Suspect I'll have to put that right manually.
18th Feb – I was finally able to update the front page after the move had taken place.
Categories
19th Feb – Categories for texts henceforth will be The Quill (for writing about writing) Articulations (for creative writing of all sorts) Reviews and Round-up (for the Artwiculate game). Updated the About and added the Text static pages.
20th Feb – uploaded and activated the following plugins: YARPP, Widgets on pages, Subscribe to comments, Broken link checker, Nice quote, Lightbox plus, My catagory order, Catagory to tag converter, Contact form 7 … and probably one or two others I've forgotten.
22nd Feb – Today I have added a two new catagories for my images: Momento (which will be the photoblog); and Optico (which will be the common place for all images. (I've also added Illustro for illustrations, but there's nothing to show there yet.) Have also added a Copyright page, updated the Contact page and (at the very end of the day) added text to the top of each of the important catagory pages.
23rd Feb – After sleeping on it, decided that "Optico" was just one pretension too far, so now it's called Gallery. Installed plug-ins: Easy Twitter Links which converts all Twitter at-usernames into links to the appropriate Twitter profile (where they still exist); Tweetbacks, which supposedly adds tweets which refer to a blog entry to the blog entry's comments. Excerpt Editor which should help me to write excerpts for my posts and pages. Added a new social book-marker to the foot of all posts and pages (see below).
All those Nazi keywords
24th Feb – Problem with Nice Quote Options – of itself it's added the site's footer text to the set of rotating quotes. Why?! Overwhelmed with spam for Prora, Rügen: Kraft durch Freude blog entry from March 2009. Don't know why Akismet isn't blocking that (it should trash all spam on posts over 1 month old). Perhaps I'm "re-opening" posts when I edit them to correct the gobbledygook? Have added new plug-in, One Click Close Comments, and closed comments on the offending entry. If the re-editing process is the reason for Akisment not junking spam automatically, I might need it more in the future. Mind you, Prora, Rügen: Kraft durch Freude is my hands down most visited page. Can it be all those Nazi keywords! 🙂
Plugins
25th Feb – Problem with Nice Quotes Rotator solved – my own fault. Added Images Static page.
27th Feb – Working backwards with Excerpt Editor. Completed December 2010 (27 entries). Also trying to put right the spelling, quotes and accents that were messed around in the database move. Correcting the same entries as I am writing excerpts for, so now I'm back to November last year. This will take a long time. Beyond this: installed and activated Google XML Sitemaps, installed WordPress Database Backup and backed up the database. Finally, I have added the Speech static page and updated the Front page.
---
A Service Announcement!
17 Jan 2011 @ 16:17
Just a word of warning!
This site is in process of moving from one Web Hotel to another. I'm not sure if that will make any difference to visitors, but I won't be posting again till I'm sure the move has been successfully completed.
---
Autumn Banners for 2010
16 Oct 2010 @ 15:46
If you once post a sequence of seasonal banners to rotate on your homepage, you are sooner or later going to have to update them with a new batch for a new season. And so I present my Autumn Banners for 2010!
The banners are set to rotate randomly everytime you refresh the page so you may not see them all for a while, but here they are below in miniature and if you click on one of them, you should be able to see them all full size in a slide-show. [No longer. The present theme makes all of this impossible. 7 March 2017]
They are mostly taken in September or October, though not necessarily this year. in fact, I think only five are from 2010. I've doctored a few of them in Photoshop to bring out the colours more vividly.
The Autumn Banners of 2010


This first I took last year or the year before in the Botanical Gardens here in Gothenburg. The tree is a Japanese acer.


This is a recent picture at the time of writing. A duck framed by ripples on the pond in Hisingspark near where I live.


Taken at more or less the same time as the duck photo. I love the almost abstract quality of the rippled reflected birch trunks and turning leaves.

In London this September, walking around the city, my wife and I were surprised to find this bus stop. And there, we thought it was a fictional place in a TV comedy show.


These hands are picking up flower petals someone has thrown as confetti at a wedding. The owner of the hands intends to recycle the petals. Over her mother's head.


I took the photo in November 2007, I think. Autumn frosts have already bitten this year.
A face found in a photo


At the Globe theatre on London's south Bank. Taking pictures of the interior and the audience before a performance of The Merry Wives of Windsor in September 2010. When I came to look at the pictures I found this face. I wonder who she's waiting for.


I've used this picture before. It's a sun-spot-lit lighthouse on one of the skerries off the Swedish west coast. It's an autumn picture because I took it on a photo safari with my photo-friend Lena sometime in September or October a couple of years ago.


My most abstract banner. This is from a photo taken in the reception area of a hotel in Sundsvall a few autumns ago. It was a bit blurred. I have used one of Photoshop's "artistic" treatments on it.
Which one do you like best?
Write me a comment!
🙂
[Revisited and revised for SEO 7 March 2017.]
---
Summer banners
20 Jul 2010 @ 11:25
I was in leisurely process of assembling some new summer banner pictures to use in the page headers for this site when my friend and fellow WordPress Wrangler Kristina S (aka Chefstomaten at Tomatsallad.nu) beat me to the draw. Her blog now has a fine new set of banners (I particularly like the jelly-fish.) [That was then. Things look a bit different there now. 😉 ]
Spurred on by Kristina's enterprise, I got my finger out and with this entry I present my own set. The banners are set to rotate randomly everytime you refresh the page so you may not see them all for a while, but here they are in miniature for your delictation and delight.
I came across this set of dolls in the window of a basement secondhand shop in Söderköping.

The son of a friend of a friend. He was drinking through a straw and watching me very seriously as I took the picture.

This whale advertises the Natural History Museum in Gothenburg and is usually a dull rust-red. A graffitti artist has given the whale a summer holiday – complete with a cone of ice cream.
Stepping stone

Stepping-stones – in the Botanical Gardens. I took this picture at the beginning of June. [And now have removed it from circulation – see comments.]
The shadows of fern fronds cast by a strong summer sun.
More of a late spring picture, this one, but I like the lilac flowers and the little fists of the lilac buds.
This almost abstract picture is water reflections on the side of a boat, tricked about a little in photoshop. I took this picture last summer when I was visiting Waxholmen in the Stockholm archipelago.

This is the setting sun on (Swedish) Midsummer's Day.

And finally … a snip of the brick and whitewash facade of St Laurentii Church in Söderköping.
Which one do you like best? 🙂
[I revisited this post to update it for SEO 10th March 2017.]
---
Developments aboard
8 May 2010 @ 14:38
In between keeping up with the British elections and Artwiculate, I've also been working on this site.
I've posted enough content, old and new, that I thought it worthwhile to install YARPP (Yet Another Related Posts Plugin). This little widget means you'll now see (I hope) a few "suggestions for further reading" at the bottom of each blog entry. [4th July 2012: YAARP seems to have died. Am removing it from the site for the time being.]
I've also added a rolling list of links to other people's blogs and sites. These are places that I am currently dropping in on, reading, viewing, or that otherwise interest me. I actually have about 20 links in the list at present and I can see it growing exponentially, so this is a way of sharing without overwhelming. Each time you reload the page, you'll get a different list of links in the righthand column. Neat! (The plugin is called Better Blogroll)
Do go and visit some of the sites I link to. They're fun and by interesting people too.
Further developments aboard
Today I added an RSS button and a "subscribe by e-mail" form in the right-hand column under my welcome note. Not really happy about the design or placement yet, but there they are if anyone wants to use them.
Adding past material, I'm trying especially to include my Scrimshaws (videos and games, mostly). These will eventually be nicely linked from my Scrimshaws page. (See the link up at the head of the page above the banner.) Nothing of much interest there yet, but coming soon.
Ah, and as I mentioned the banner, there are now 5 or 6 banner pictures that rotate randomly whenever you refresh the page. Just for a little more variety.
Enjoy!
[Revisited and revised for spelling and SEO fine-tuning. Most of the references are here are now long out of date, but I leave it up for the sake of completion. 23rd March 2017.]
---
Spam maps
3 May 2010 @ 10:32
… is a palindrome!
Akismet, the e-mail filter I have running on the site, is really great at catching spam. When I choose to visit Comments from my WP dashboard, I get the option to review all the comments that Akismet has filtered out. Some of course are just adverts and chains of urls and I scrape those straight off.
Others, though will have a line or two of positive comment and an URL. I don't have a lot of real people writing comments (yet), so I've taken to Googling exact phrases from the comments in the hope that they may actually be honestly positive. Few so far have turned out to be.
(Example: "I'm so glad I randomly found your blog. It rocks!" has 60+ hits on Google)
So these people are writing to me in the hope I'll be flattered and let their spam through (with attached URL) to maybe suck in other visitors?
That's not on
I suppose I ought to bin them all, but I can't bring myself to do that, so I've been editing the comments, removing the URLs (and in some cases, changing the name of the author) and letting them through. I've also been replying with what I fondly believe to be wry or slightly sarcastic comments. [And now – several years later – I've trawled through them and removed all I can certainly identify. I probably binned some genuine comments as well, but I tried to err on the side of caution, so I hope not too many.]
Will this result in more spam? I don't know. [It did.]
Will it encourage real people to leave comments? Well, that would be nice. [It would've been nice, but I don't think it did.]
Time will tell!
[Asides added 29 Dec 2016.]
---
23 Apr 2010 @ 14:06
The last 36 hours have been a bit of a rollercoaster.
As rollercoaster rides often do, it started out well enough…
[
But then…
]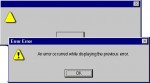 The computer wouldn't boot properly. Everything stopped. Error messages, exception messages. No matter what I did I couldn't get it to work. Using my wife's computer I searched for anyone with similar problems, but I couldn't find anything. One blog entry from half a year ago was the closest I got. That person had received two of the same error messages I had, but there was no solution.
Back to the main computer again. I could see my desktop, I could open files, but I couldn't move anything ro copy anything. By trial and error I discovered I could open some files and then save them as new files to my USB memory stick.
McAfail
Clearly, I thought, I've managed to install a virus of some sort. But how? I keep the virus protection updated and do a scan once a day.
It never crossed my mind that the virus protection was actually the culprit.

I kept thinking of all the time it would take to copy laboriously each file I could open, one by one to the USB memory before I would dare to reformat the hard disc.
I didn't sleep particularly well.
In the morning, though, what joy was mine to read in the paper that it wasn't just me and my computer, but hundreds of thousands of others here in Sweden, and millions world-wide. And the relief when I found McAfee's fix actually worked and was simplicity itself to apply.
And I tweeted:
Hallelujah! The #McAfee knowledgebase fix works & is straightforward. Just download and follow the instructions. http://bit.ly/dDeoMi
Or if you prefer the full URL: https://kc.mcafee.com/corporate/index?page=content&id=KB68780
Good luck!
---
Spam, spam, spam
21 Apr 2010 @ 13:19
Having erased four items of spam in comments this morning (and adjusted one I'm not sure about), I have now activated Akismet on this site. I am interested to see whether it makes any difference.
Automattic Kismet (Akismet for short) is a collaborative effort to make comment and trackback spam a non-issue and restore innocence to blogging, so you never have to worry about spam again.
It promises well.
And it delivers, too. Has sieved out four new pieces of spam since I activated it. (Writing on 23rd April.)
[
And has continued to work very effectively for all the years since. Writing this now on 27 Nov 2018.
]
---
18 Apr 2010 @ 12:55
Yesterday was a day of high winds. It was also the day the committee of our housing co-op (condominium) had designated as a day for Spring Cleaning. Dozens of residents and co-opted relatives gathered to rake last autumn's leaves, pick scrap, dig weeds, prune and generally tidy up the grounds around our blocks of flats.
In previous years this has been a very pleasant (if tiring) communal activity, which has wound up with a joint sausage grilling at our out-door grill. Yesterday though, the wind made a mockery of all our efforts and the sausage grilling turned into a semi-indoor affair with us workers crowded together in the lee of a garrage to eat our hotdogs and drink our coffee.
The illustrations below show a happier day in a previous year (2007). I didn't feel like taking the camera out yesterday.
Assuming the gallery function works – you should be able to see them as a lightbox sequence … if it doesn't then it's back to the drawing board.
After, I spent much of the afternoon working on this home page. Rather than change the structure or add more widgets and plug-ins – that will come, no doubt – I have been concentrating on adding content.
…
---
New Category etc.
14 Apr 2010 @ 13:30

Today I created a new category and sub category: Artwiculation and RT Round-up. (You can see them the category bar below the banner at the top of the page.) Artwiculation will have at least three sub-categories in the end. I'm plannng to collect here all my Artwiculations for the Artwiculate word-game on Twitter as well as the occasional flights of fancy that produce what I'm calling ArtwicuTales; longer stories told in 140 character Twitter bites. Under RT Round-up you'll find my round-up of the 20 or so tweets contributed to Artwiculate in a given day that I choose to retweet as @TSupercargo.
Today I've also discovered how to change the date of a post so I'll be able to re-post many entries from the last couple of years with their correct initial date. (I was unable to transfer my blogs automatically from the previous version of my homepage to the WordPress database. Having to do it manually.)
I've also started to tag posts.
---
Lightbox plus
11 Apr 2010 @ 23:26
Once again, with feeling. Another attempt to put a lightbox feature on my site.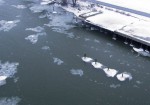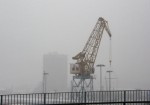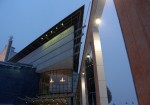 [Lightbox plus didn't last. As you see there's no lightbox in operation here, 27 Nov 2018. ]
---
Contact Form 7
9 Apr 2010 @ 12:55
In an attempt to do something constructive after struggling for two days with bloody picture plug-ins, I have followed the advice of my Word-press buddy Kristina and installed the Contact Form 7 plug-in. It resides for the moment on my Contact page. (See the link above the page banner.)
Nice when things work (and have very clear installation instructions).
And now I've splashed out $17 via PayPal for an instruction manual. [But no one any longer needs to do this as there are nowadays several free guides on-line and on YouTube. 26 Nov 2018]
---
Shutter unReloaded
8 Apr 2010 @ 17:26
I tried to install a plug in called Shutter Reloaded. Supposed to give a customizable lightbox effect. Big disappointment.
You're supposed to add rel=lightbox somewhere – but where?
Now I'm testing jQuery Lightbox. Similarly you're supposed to add rel="lightbox" to the picture somehow – but there's no clue where this code is supposed to go. Have tried it in several places, without joy. Very frustrating.
Day 2
Seems I also have to add class="shutter" somewhere as well. But for the life of me I can't work out where.
I have tried and tried and I'm fed up with both these plug-ins
I thought plug-ins were supposed to make life easier!
🙁
---
Gravitars and more colours
7 Apr 2010 @ 15:01
Now I have a Gravitar (Globally Recognized Avatar) and have set up the site to display other people's Gravitars in association with their comments.
More about Gravitars and WordPress here: http://codex.wordpress.org/Using_Gravatars
Register your own Gravitar here: http://gravatar.com/
I also played around with the colours. The colours I'm using should all now be "Internet safe" (according to Photoshop). The Hex codes are
Navy blue #000066
Lightest blue #CCCCFF
Pastel yellow #FFFFCC
Pastel pink #FFCCCC
Grey #339999
Rust #996600
Darkest blue #000033
---
Iperbox added
6 Apr 2010 @ 17:41
As an experiment, I've added a slide-show of recent photos from my Ipernity site to the right-hand sidebar. The width of the box appears to vary depending on the browser one uses. In Opera the box is pushed slightly out of alignment to the right. It looks perfectly OK in IE though. Need to test it in other browsers.
[Apr 7 – Tested in Firefox and Chrome – same problem.]
[Apr 10 – "fixed" by widening the right-hand column by 10 pixels.]
[No longer. Ipernity is a social media site that tried/tries to compete with Flickr. I still have a page there, but for various reasons I no longer maintain it. 27 Nov 2018]
I've also cracked the problem of padding in my Scrimshaw page which I hope will bear fruit a little later in the week. [There is no longer a Scrimshaw page. 27 Nov 2018]
---
Developments
4 Apr 2010 @ 08:58
Spent yesterday (betwixt and between other things) learning how to make static pages. Will continue with this today. Trying to see what I can make in Dreamweaver to import as code to static pages. The padding is a problem.
Still tweaking the front page and the header. Puzzled that the header image now seems to be so pixilated. Original picture is not, nor was it displayed as such to begin with. Solved!
At least I've worked out how to change the colour of the headers in the columns left and right. Still can't see how to do it in the main column though.
---
Progress of a sort
2 Apr 2010 @ 12:30
This page is very much under re-construction. If you are looking for my photos try going here [link removed] and if you want to follow me on Twitter, look here.
Spent a good part of today tweaking Atahualpa to make it reminiscent of my previous homepage. Added the favicon and SC seal and created an interim header image. Still can't make the headings in the columns to either side of this – or the titles – show the colours I want, but I keep hoping. Quite pleased with what I've achieved so far.
---
Atahualpa
1 Apr 2010 @ 20:15

Today (April Fool's Day, of course) I installed a new theme. I looked at several, but decided to go with Atahualpa from Bytes for All as it's the same one my friend KS is using, and I figure she can help me over the worse teething troubles till I know what I'm doing.
Are you reading this Kristina!?
🙂
[Kristina replied that she was. Unfortunately I can't carry over comments to this page. This entry is long surpassed news. As of 2017 I am using a child version of the GeneratePress WP theme. 24 Nov 2018]